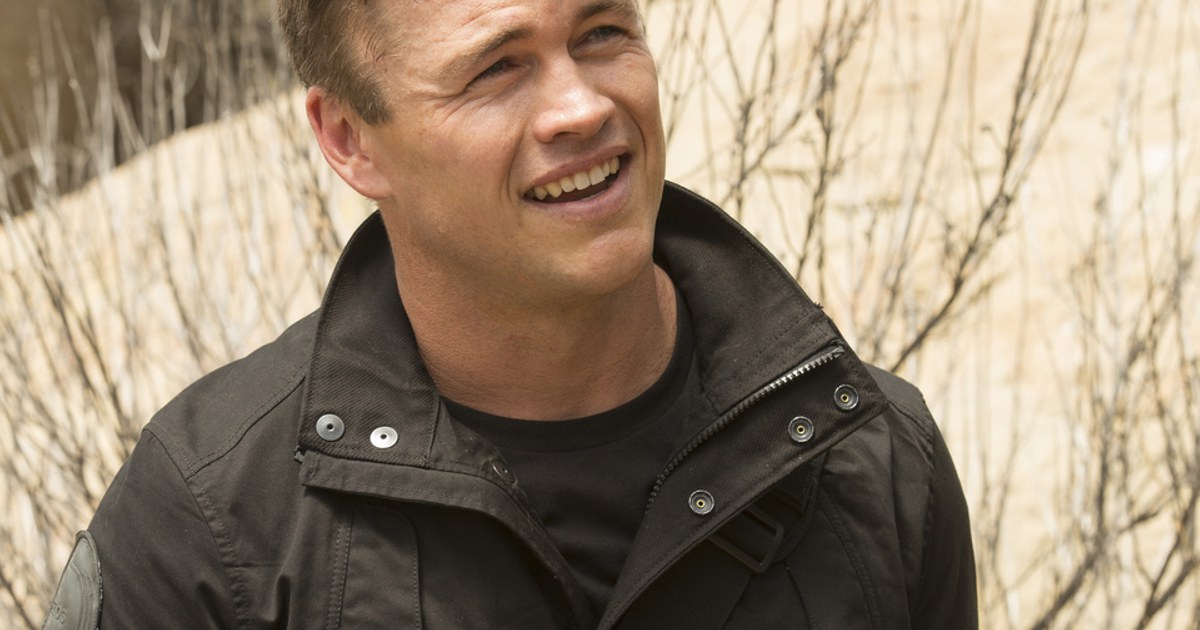 Luke Hemsworth, brother to Thor: Ragnarok actor Chris Hemsworth and Hunger Games' Liam Hemsworth, is starring in the new sci-fi thriller, Encounter, a new sci-fi drama shooting in Georgia under the direction of tyro filmmaker Paul J Salamoff.
Salamoff's script for Encounter was inspired by The Twilight Zone and sees a group of friends make a remarkable discovery in a rural field – a crashed spacecraft – and there's a survivor. But when they bring the otherworldly being home, they soon discover that it holds even greater secrets than they could imagine. But with the government on their tail, time is running out to ascertain the alien's true intentions
"We are all very excited to bring this unique and exciting modern day science fiction story to life. The world of Encounter is a nod back to classic Sci-Fi movies of the 70's and 80's," Paul J Salamoff said. "Its fresh approach offers a new twist on science-fiction's strengths of exploring very human themes of loss, grief in an unexpected and thought-provoking way."
Luke Hemsworth leads a cast that includes Anna Hutchison (Cabin in the Woods), Tom Atkins (My Bloody Valentine), Glenn Keogh (Transformers: Age of Extinction), Vincent M. Ward (The Walking Dead), Cheryl Texiera (It's Always Sunny in Philadelphia) and Christopher Showerman (Supergirl).
Writer-director Paul J Salamoff began his career as a Make-Up FX artist on over 40 films. His writing career now spans film, TV, short stories, books, comics and graphic novels. As a producer he has worked in film, video game marketing and DVD content and was Vice President of Production for BOLD Films and President of Production for Rat b-stard Productions.
Studio marketing and development veteran Robert Hollocks, declares: "The reaction to Encounter has been incredible. It's intelligent, smart and terrific on every level. As an executive producer it's the kind of material you always hope to find. I'm proud to be part of the team bringing it to fruition."
Encounter also marks the debut feature for the Augusta-based Beyond Casual Media. Headed by local producer and entrepreneur Amy Bailey. Over the last few years, Bailey and Salamoff have been working with local crews to nurture and support the thriving and close-knit feature film community with a series of events and seminars designed to educate as well as train. The latest, last spring's "Hollywood to Y'Allywood", set the groundwork for Encounter.
Worldwide sales and distribution for Encounter is being handled by Lightning Entertainment.