Logan Lerman is claimed to be the new Superman, as the James Gunn vs Grace Randolph battle continues as the YouTuber has revealed more rumors which saw the co-head of the DCU shoot down, so Randolph dropped the actor's name on Twitter.
"I hear they are VERY close to a Superman casting – might not be announced for awhile but it could leak Very very close… Role MIGHT even be cast or in final talks," tweeted Randolph.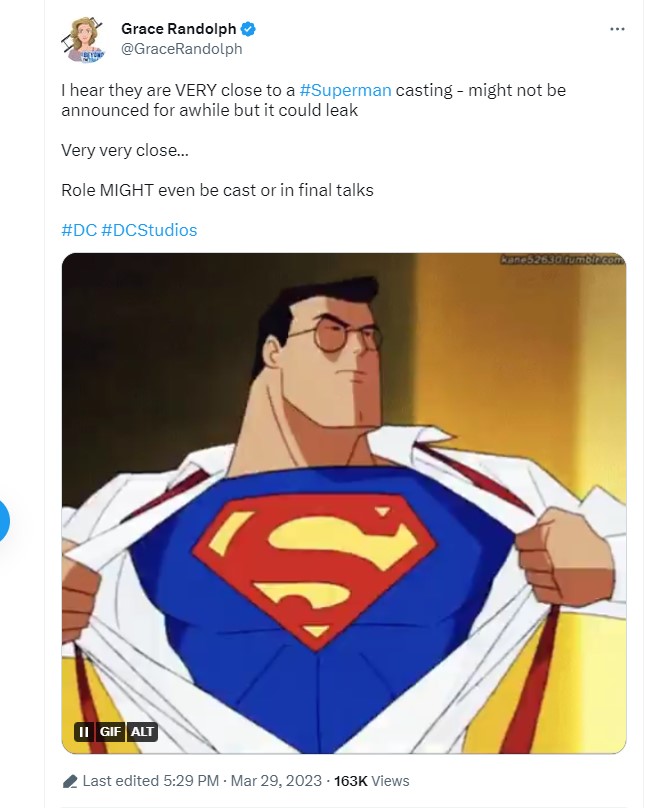 She added, "I did hear that Gunn was interested in playing up the nerdy part of Clark Kent – maybe through an out of the box casting choice But we'll see what he ultimately decides, could always end up with a more traditional leading man type in the end."
Randolph continued, "Expect a Chris Pratt 'funny relatable everyman' type. TYPE I specifically said type – Chris Pratt is NOT Superman – that is not the person currently in talks."
Gunn caught wind of the tweets when a fan asked if they are true and said, "Not true. Haven't had a single talk with a single actor about the role. Just making private lists, prepping material for auditions."
So Randolph then replied, "Interesting, since it's 'not true' I guess I can say I heard his top choice is Logan Lerman. We'll see what happens! #DC #Superman #DCStudios."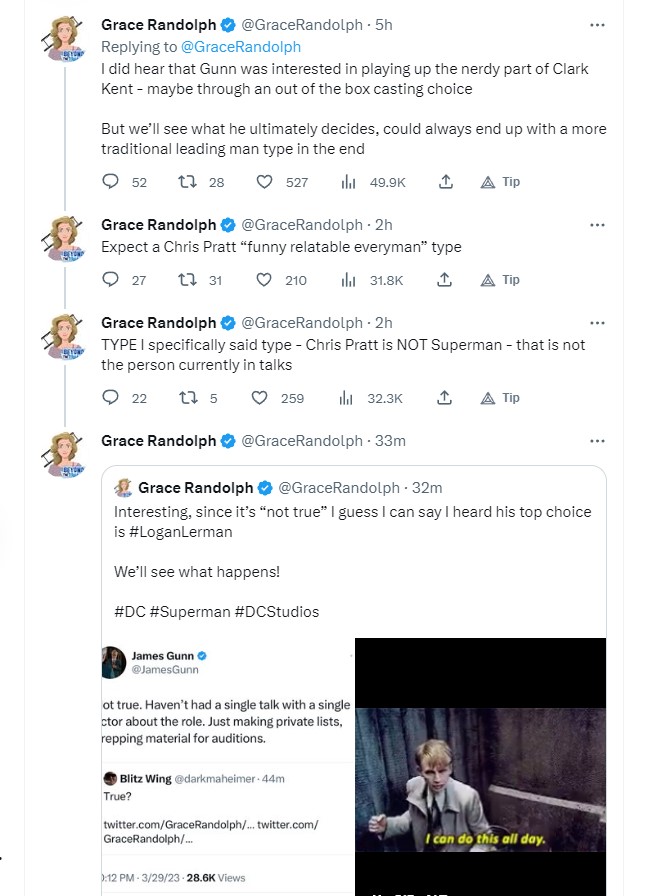 James Gunn doesn't know who Logan Lerman is?
James Gunn replied, "For the record, I don't know who that is."
Gunn added, "Guys, this isn't a dig at the actor. I don't know lots of actors' names. Now that you tell me who he is, I recognize him from stuff and think he's talented. But I've never met him, and he's never been part of a conversation about playing Superman."
Gunn also responded when a fan commented "dont do ma man Logan like that): ik he prob didnt mean it but yikes."
"I don't know the names of a lot of actors – it's certainly not any fault on the part of the actor if I don't know their name," said Gunn.
A fan also chimed in and replied to Grace Randolph, "He's going to pick his second choice now just to spite you."
"I wouldn't be surprised," she shot back.
Grace Randolph and James Gunn have been battling it out online over her alleged scoops about Gunn's new Superman: Legacy movie which he is writing and directing. The YouTuber claims to have insider casting knowledge as she recently said a casting call went out, but James Gunn has shot down those rumors numerous times.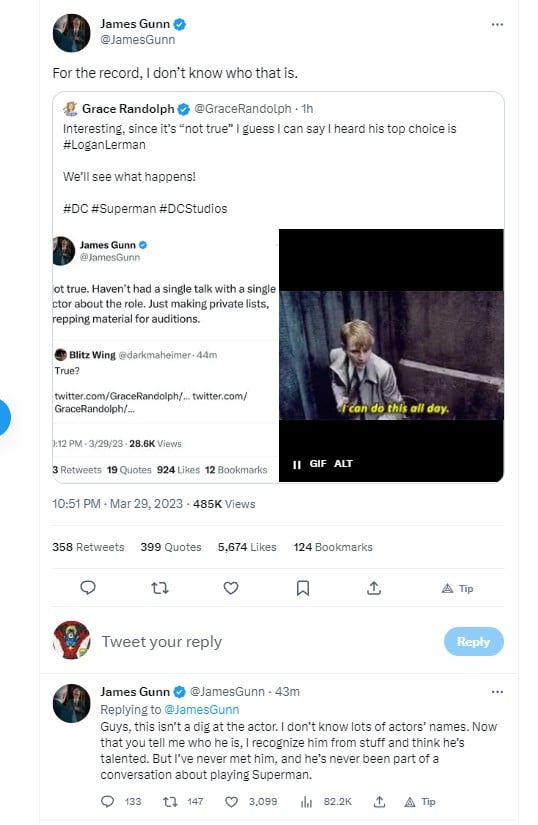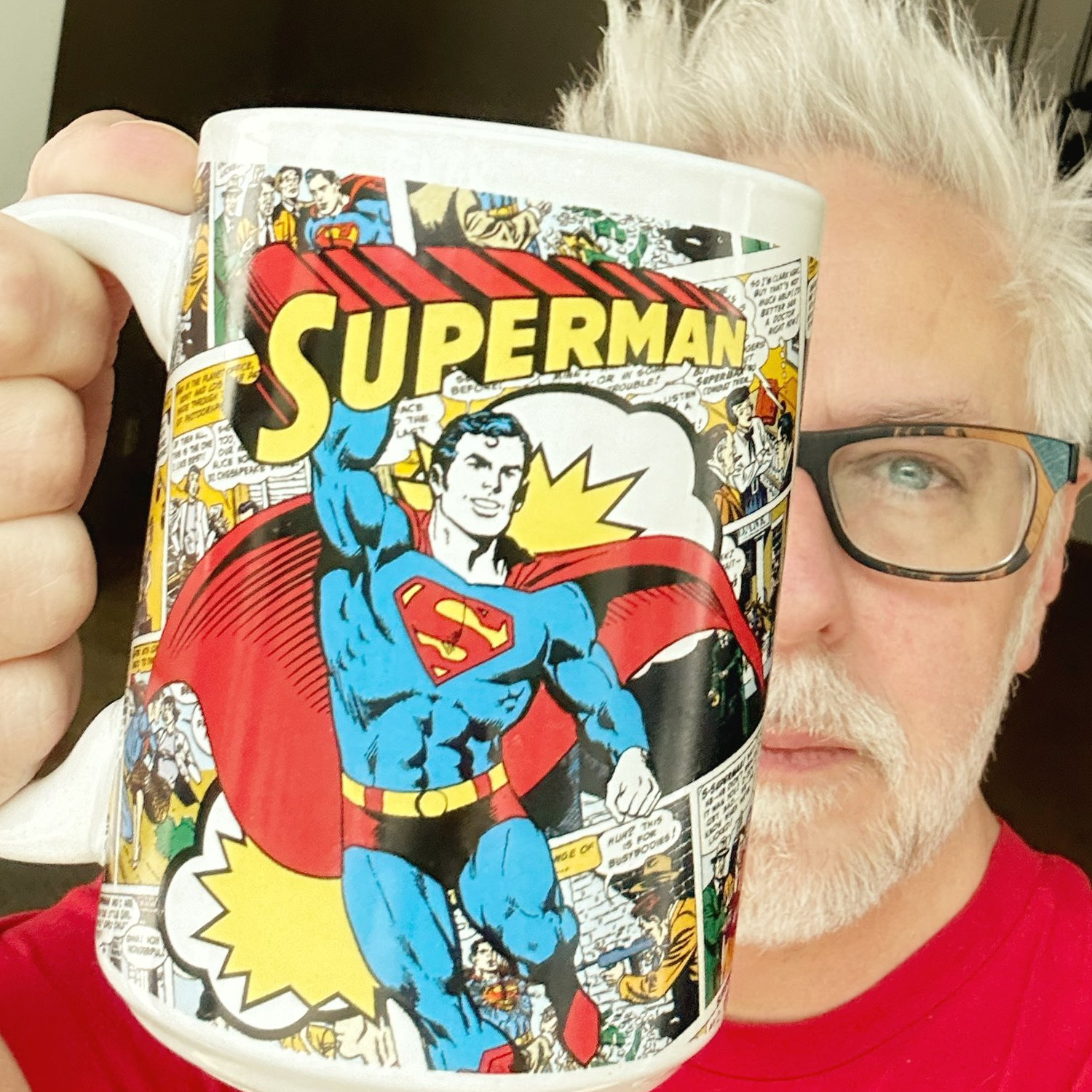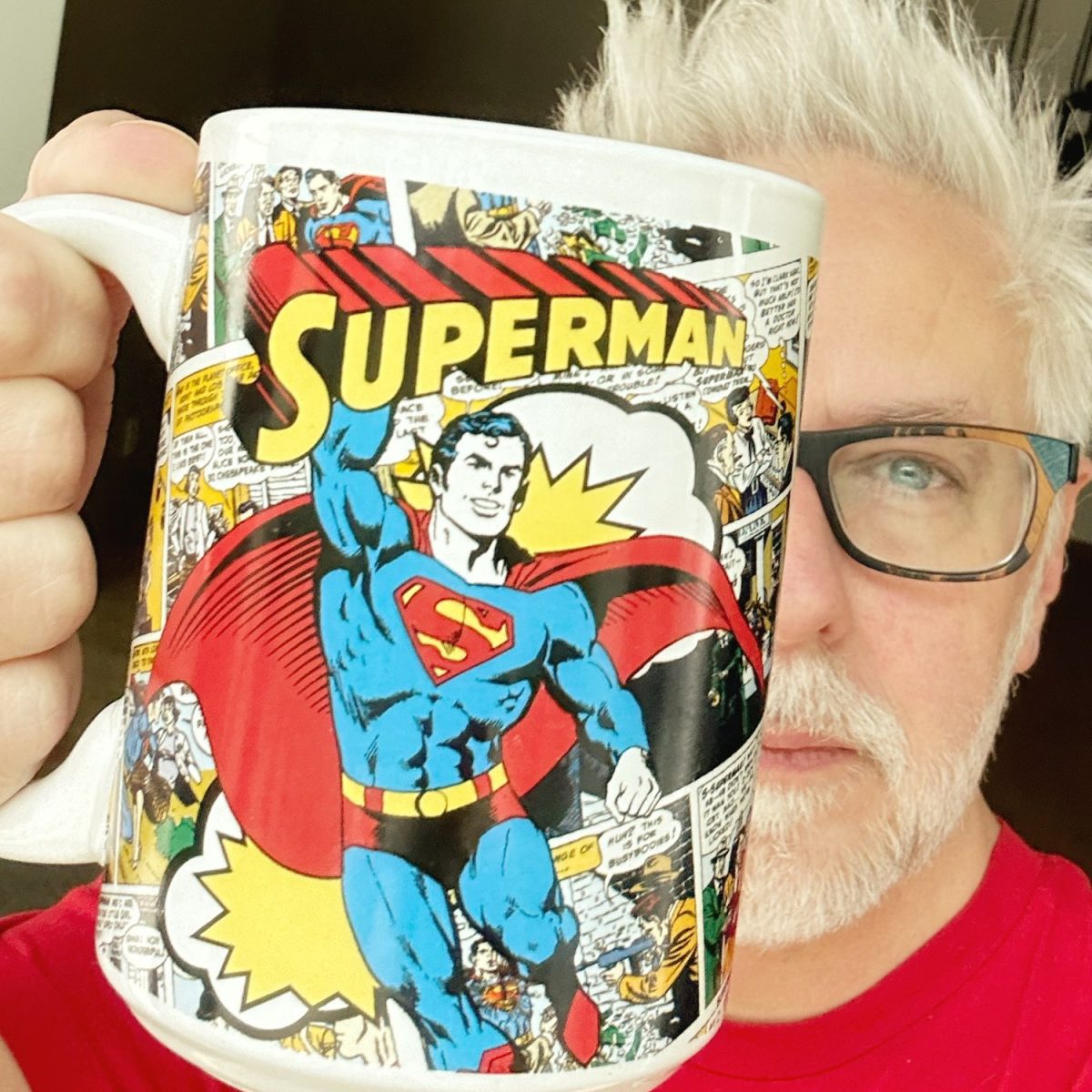 What is Superman: Legacy about?
Per the official description from DC, Superman Legacy tells the story of Superman's journey to reconcile his Kryptonian heritage with his human upbringing as Clark Kent of Smallville, Kansas. He is the embodiment of truth, justice and the American way, guided by human kindness in a world that sees kindness as old-fashioned.
DC also describes the film as "kicking off their multi-platform connected DC universe – Chapter One, Gods and Monsters ­–" and that the movie is "hugely anticipated" and an "all-new action adventure."
DC co-head Peter Safran also said during the big January announcement, "(This) is really the launch of the DCU. The first two projects are an amuse-bouche for what's coming up with Superman: Legacy. James is currently writing it. It's not an origin story. It focuses on Superman balancing his Kryptonian heritage with his human upbringing. Superman represents truth, justice and the American way. He is kindness in a world that thinks of kindness as old-fashioned."
Henry Cavill recently played the Man of Steel in the Zack Snyder movies but Gunn is going in a new direction.
"In the initial stages, our story will be focusing on an earlier part of Superman's life, so the character will not be played by Henry Cavill. But we just had a great meeting with Henry and we're big fans and we talked about a number of exciting possibilities to work together in the future," Gunn said back in December.
Tyler Hoechlin also stars in Superman & Lois with Season 3 now airing on The CW network, with Gunn and Safran previously confirming the series will stick around for now.
"It's a show everybody likes, so it's going to keep going for a little bit," said the pair, "for one or two more seasons."
Superman: Legacy gets released on July 11, 2025.