Following tweets questioning the safety of the COVID 19 vaccine, Letitia Wright has been bullied off of social media by fellow Marvel star Don Cheadle as well as the MCU and Black Panther fans.
Letitia Wright's Twitter page of more than 368k followers and her Instagram account are no longer up as her Twitter returns "This account doesn't exist" and her Instagram now says "Sorry, this page isn't available."
On Thursday, Letitia Wright posted a video from a controversial YouTuber that questions: "COVID-19 VACCINE, SHOULD WE TAKE IT?"
The video goes over an alleged ingredient that is said to be added to the COVID 19 vaccine, Luciferase, which is questioned to be named after Lucifer.
Following tweeting the video, "Black Panther" and "Shuri" trended on Twitter as the actress is thought to be taking over the Black Panther mantle in the sequel from the deceased Chadwick Boseman, with Marvel fans calling for Black Panther 2 to be canceled.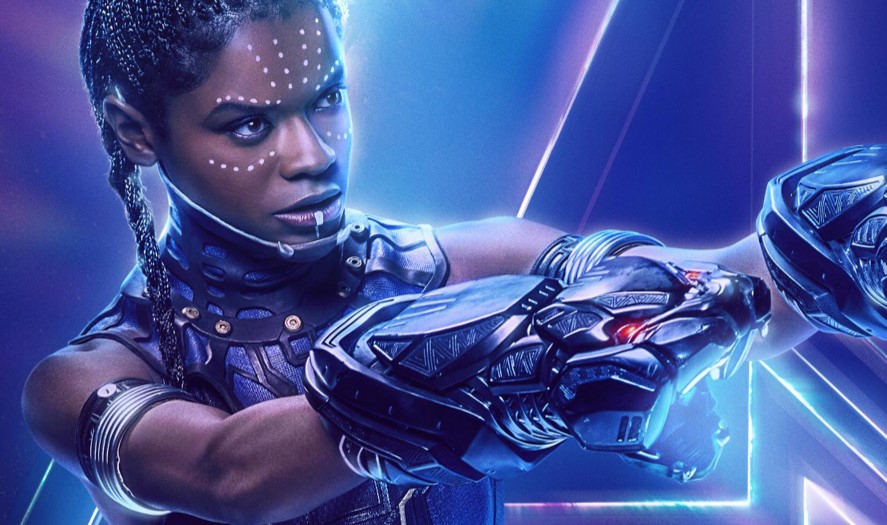 Letitia Wright tweets about COVID 19 vaccine
Letitia Wright responded to tweets offering she was just questioning the safety of the COVID vaccine.
Here are some of her deleted tweets:
Not my intention to make anyone upset Nor am I saying don't take it.

I'm just concerned about what's in it that's all. Isn't that fair to question or ask?

I also listen to doctors…some got their videos taken down. I listen to both sides.

If you don't conform to popular opinions. but ask questions and think for yourself….you get cancelled.

You have every right to ask questions about what goes into your body and ask questions until you feel you are ready.

The name Lucifer is an interesting choice *opens bible*.

His main point is what is in it and is it safe for our bodies to take. I took that point from it. If it disappoints you that I would simply ask this. Then my bad.
Don Cheadle and his near one million followers attack Letitia Wright
Regarding Don Cheadle, who plays second fiddle to Robert Downey Jr.'s Iron Man and who has almost a million Twitter followers, tweeted at Letitia Wright:
Bye, Lititia.

I'm not. If she went transphobe, fire away. But I'll personally take it to her if she said something crazy. Not to Twitter. That's how I do it with friends and how I hope they do it with me if I fkkk up. Trying to find it now.
Twitter user Dataracer posted screengrabs:
The Cancel Media is responsible for bullying Letitia Wright off social media.

They'll now victim blame Letitia for having "dangerous opinions" that resulted in this "deserved backlash."

Don Cheadle joining in to give SJW's his blessing to go abuse her. pic.twitter.com/xgxiBsKpvD

— Dataracer (@Dataracer117) December 5, 2020