Check out a look at Lady Gaga who suits up as Harley Quinn for director Todd Phillips for Joker 2.
The actress and singer was spotted filming Saturday morning in New York City where she sports a version of the iconic Harley Quinn costume wearing a red diamond patterned jacket, a black and white diamond patterned shirt, a black leather skirt, black diamond patterned stockings and she can be seen wearing diamond clown makeup.
Just Jared has more pics of Lady Gaga as Harley Quinn and reports it appears she is involved in some sort of protest scene as Lady Gaga was seen surrounded by police officers while there were lots of extra holding up signs that say "Free Joker" and also wearing clown makeup.
Lady Gaga was seen in her Harley Quinn costume for the very first time while filming scenes for #Joker2 in NYC! https://t.co/vfzONgZrW2

— JustJared.com (@JustJared) March 25, 2023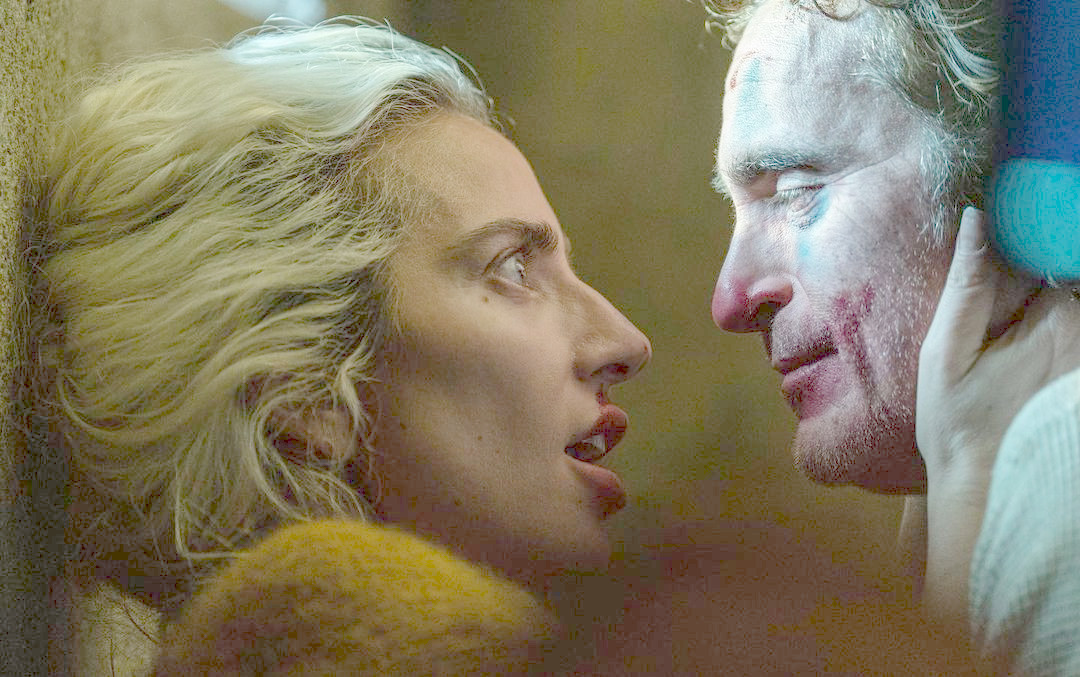 What is Joker 2 about?
Official plot details are not known but the title, Joker: Folie à Deux, offers clues as the term refers to a French term for a medical condition involving "madness for two," so it's guessed the sequel deals with a female version of Joker who is just as crazy and dark as the Joaquin Phoenix version, with Lady Gaga as Harley Quinn.
It has also been reported that Joker 2 will be a musical involving Lady Gaga's role.
Joker: Folie à Deux gets released on October 4, 2024, and is sad to also star Zazie Beetz as Sophie Dumond, with Brendan Gleeson and Catherine Keener.