Lady Gaga suits up as Harley Quinn in Joker 2 as the actress has been spotted on the set with images and video hitting social media.
You can check out the set pics on Twitter.
Last month saw director Todd Phillips reveal the official first look image where Lady Gaga as Harley Quinn is holding the face of Joaquin Phoenix as Arthur Fleck, aka The Joker, looking at him in awe and wonder.
If you actually brighten the image, you can see Lady Gaga has either blood or red makeup on her lips which suggests the pair just got done kissing.
Fittingly enough, Todd Phillips posted the image on a special romantic holiday.
"Happy Valentines Day," he posted on Instagram.
Have a look: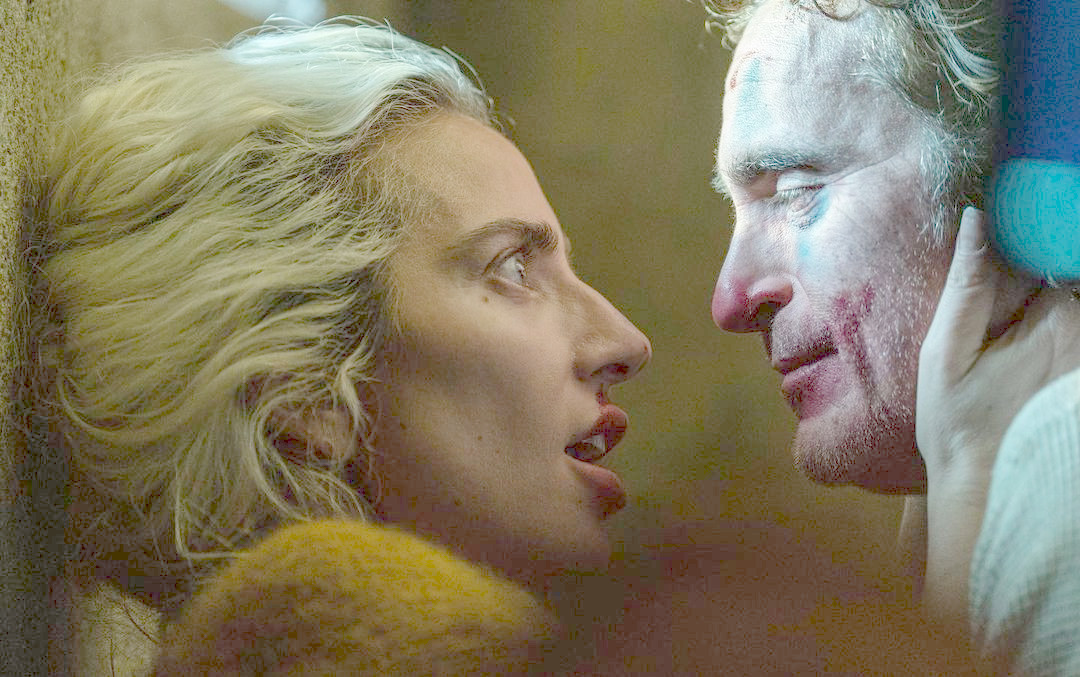 What is Joker: Folie à Deux about?
Joker: Folie à Deux gets released on October 4, 2024 "Folie à Deux" and while the plot hasn't yet been released the term "Folie à Deux" refers to a medical condition involving "madness for two." So in relation to the movie, it's guessed the sequel deals with a female version of Arthur/Joker who is just as crazy and dark as the Joaquin Phoenix version, again, with Lady Gaga as Harley Quinn opposite Joaquin Phoenix.
Recently also saw the Todd Phillips Joker movies confirmed as part of the "DC Elseworlds" brand, which is everything not connected to the new James Gunn and Peter Safran DCU, so that also means the Matt Reeves and Robert Pattinson movies and projects related to The Batman are considered DC Elseworlds.
"I think that's something that people love. I know that from my own experience," Gunn previously said about why a shared approach is the right thing going forward about his DCU. "But again, we do have Elseworlds tales we're telling. The bar for an Elseworlds tale is going to be higher than the bar for a movie within the DCU. Not that we're not always going to have a high bar, but it's got to be something really special for us to tell that story outside of our regular continuity and to spend the money to make it." 
Safran added, "The DCU's a multiverse, but we're going to be focusing on one universe from that multiverse. And if something isn't DCU, we're going to make that very clear. So, strictly adult fare like Todd Phillips' Joker, or kids animation like Teen Titans Go!, we're going to make it very clear that those are DC Elseworlds, just the same way that they do it in the comic books."