Happy Valentines Day from director Todd Phillips who shares a first look Joker 2 image at Lady Gaga along with Joaquin Phoenix as the titular character.
"Happy Valentines Day," the director posted on Instagram.
Lady Gaga also shared the image to her massive following of 53.6 million on Instagram and included the film's title, "Folie à Deux," along with an emoji of a Joker card.
The image features Lady Gaga grasping and seemingly in awe of Joaquin Phoenix's Arthur Fleck who appears to be smeared with blood.
Lady Gaga is said to be playing a version of Harley Quinn, so this scene just might take place at Arkham Asylum in Gotham City where Harley is a psychiatrist, and if things play out, Harley falls in love with Arthur and she goes just as nuts as he is, which is suggested by the title.
"Folie à Deux" refers to a French term for a medical condition involving madness for two, so again, it's guessed the sequel deals with a female version of Arthur/Joker who is just as crazy and dark as the Joaquin Phoenix version, again, with Lady Gaga as Harley Quinn. 
Todd Phillips also released a first look at Joaquin Phoenix which shows Arthur in Arkham getting a shave.
First look at Lady Gaga in Joker 2: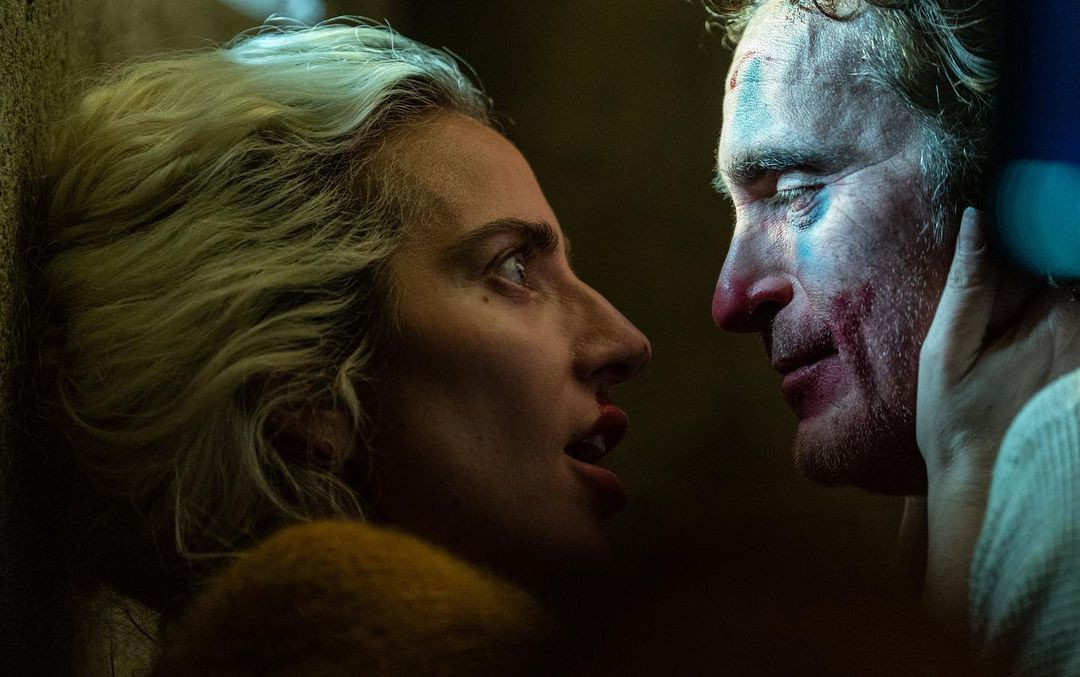 Joker exists in DC Elseworlds
With James Gunn taking over the DCU there has been talk about where the Joker movies fit in, but Gunn has confirmed the Phillips and Joaquin Joker flicks take part in their own universe as part of a DC "Elseworlds" brand. So anything outside Gunn's DCU, including the Matt Reeves Batman projects, will be using the DC Elseworlds brand to differentiate it from Gunn's DCU.
"I think that's something that people love. I know that from my own experience," Gunn said about why a shared approach is the right thing going forward. "But again, we do have Elseworlds tales we're telling. The bar for an Elseworlds tale is going to be higher than the bar for a movie within the DCU. Not that we're not always going to have a high bar, but it's got to be something really special for us to tell that story outside of our regular continuity and to spend the money to make it."
DC co-head Peter Safran also added, "The DCU's a multiverse, but we're going to be focusing on one universe from that multiverse. And if something isn't DCU, we're going to make that very clear. So, strictly adult fare like Todd Phillips' Joker, or kids animation like Teen Titans Go!, we're going to make it very clear that those are DC Elseworlds, just the same way that they do it in the comic books."
Joker: Folie à Deux gets released on October 4, 2024.
Lady Gaga and Joaquin Phoenix in Joker 2: