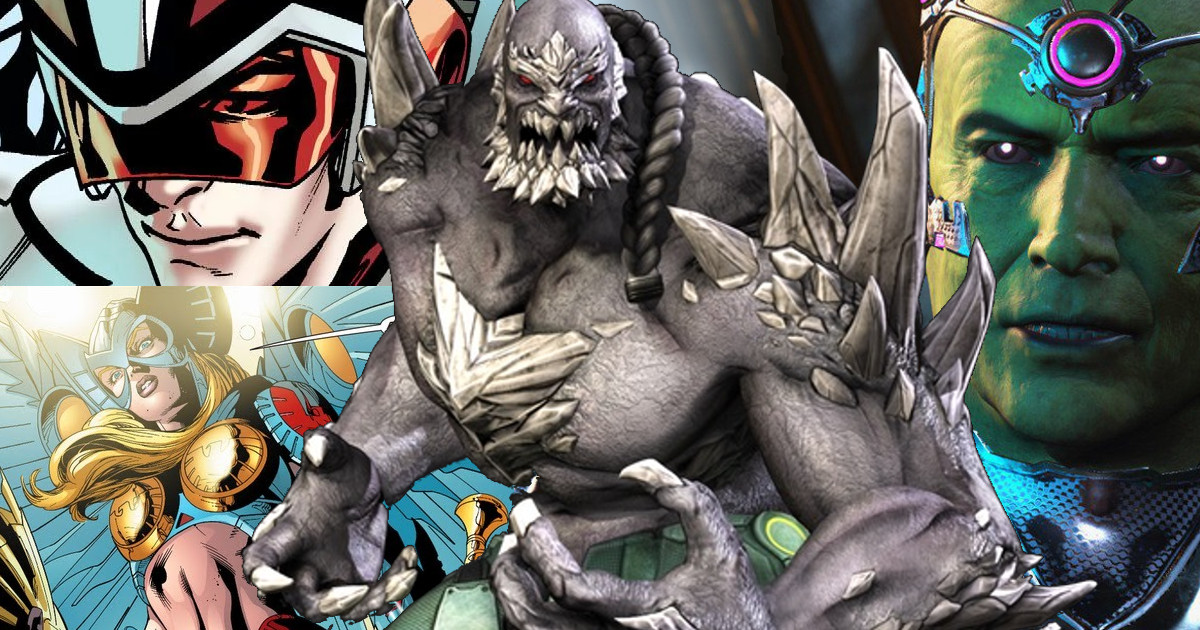 With the release of the new Krypton teaser also comes word of new characters that will be a part of the Superman prequel series.
At the Comic-Con panel for Krypton, Geoff Johns revealed the series will feature Doomsday, Brainiac, Adam Strange and Hawkwoman.
Johns revealed there will be a time travel element that sees an evil plan that attempts to stop the birth of Superman.
"It's about a conspiracy from the present that's traveled back in time to Krypton to prevent the birth of Superman," Johns said, reports IGN. Adam Strange and Hawkwoman get involved to stop the evil plan and save the present day.
Johns also confirmed Doomsday and Brainiac, and executive producer Cameron Welsh added: "What we love about Brainiac is that not only is he an incredible foil for anyone he faces, but also he has a really deep history dating back to his family on Colu. He is the nexus point between man and machine, which is a very relevant thing to be talking about now. He's a very real character."
Regarding Adam Strange, Welsh said this version is "a little more cynical, he has a bit of gallows humor, he's been a round for a while. We have a lot of fun of him."
It's further said that Kryptonian versions of Nightwing and Flamebird might be on the show.
Krypton premiers in 2018 on SyFy.