Welcome to the no Hollywood spin zone.
Kristen Stewart found herself in the hot seat when she blamed Marvel for not hiring gay actors, which she backpedals on, with, of course, the co-star of her latest movie, Anthony Mackie, now saying she should be the gay female Falcon Captain America.
Stewart recently said she was told not to show off a relationship in public with a female and name-dropped Marvel which drew headlines around the world: "I've been fully told, 'If you just like do yourself a favor and don't go out holding your girlfriend's hand in public, you might get a Marvel movie,'" Stewart told Harper's Bazaar. "I don't want to work with people like that."
Now while speaking with Variety, since the release of the Harper's Bazaar interview, Kristen Stewart says she was simply using Marvel as an example and that it never really happened (worth a note is that she said "I have been fully told)":
"I in no way… I used them as sort of like… I could have said any other… It wasn't like a specific… It was literally just a big conglomerate-y type thing… and it wasn't… ," she said. "I'm sure they would love to hire the gay kids to be superheroes. It was really more about the internal situation that was really going on," she added with a laugh with Anthony Mackie joining in on the laugh as well. "I was in no ways projecting the ideals of Marvel and the way that they hire their cast members. In no way. It was more of a 'me' conversation."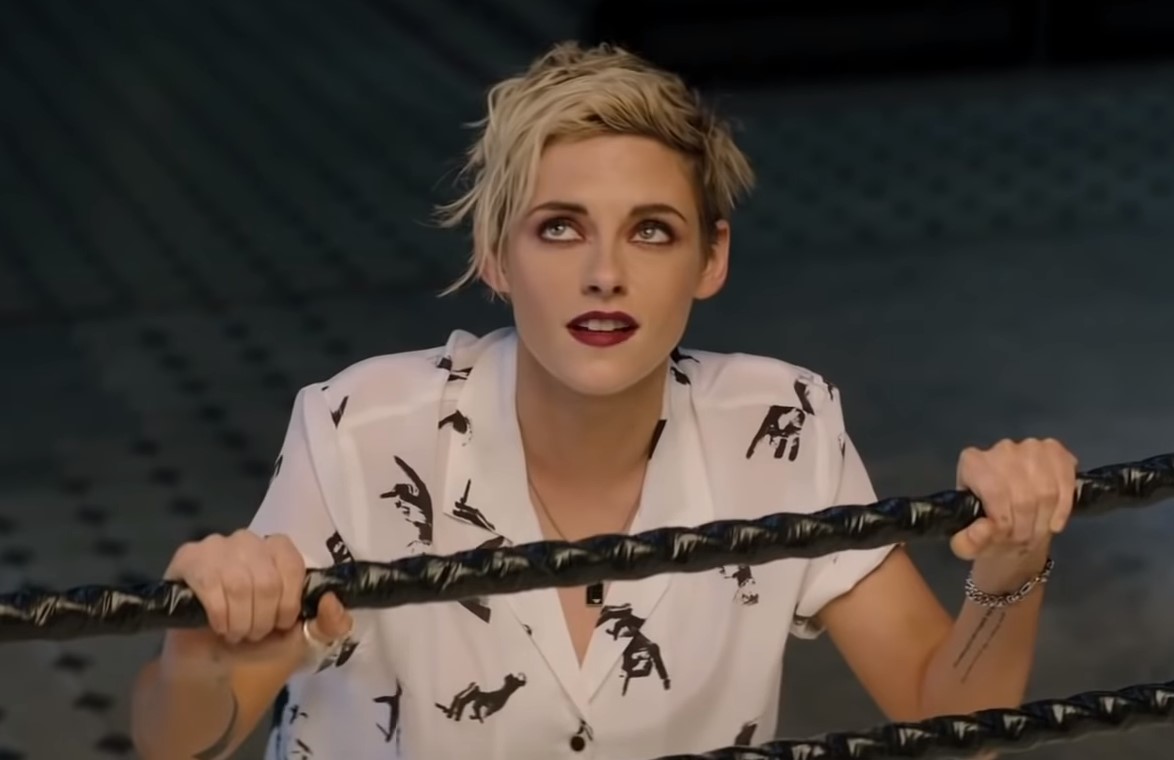 Kristen Stewart backpedals on Marvel comments
Anthony Mackie is then asked what does it feel like having taken over the Captain America role in The Falcon and The Winter Soldier offering "it's been great," which sees Kristen Stewart give a thumbs up, hoping that she can land a Marvel role.
Mackie is asked if there is room for a gay superhero on The Falcon and the Winter Soldier played by Kristen Stewart, which sees him reply, "I think she should be the gay female Falcon Captain America."
Kristen Stewart then does a superhero pose with her arms at her side, her head turned, her chin up, and her chest out.
While it is true that Marvel has been replacing a lot of their characters instead of creating or using existing characters, potential gay superhero roles Kristen Stewart could play if she really wants to include, from DC: Batwoman, Catwoman (Stewart's name has actually been thrown out there), Maxima, or Renee Montoya. For Marvel, there is: Angela, Karolina Dean, Mystique, Spider-Woman, or Stacy X.
Kristen Stewart and Anthony Mackie star in Amazon's Seberg, out October 7.