Kevin Feige is really trying to sell his MCU audience on Ms. Marvel, played by Iman Vellani, where the head of Marvel goes so far as to reveal she steals the shown in Captain Marvel 2.
That's not all, but Feige also compares The Marvels to The Avengers movie, if you can believe it. 
Speaking with EW.com about the future of the MCU and Phase 5, Kevin Feige discusses the third Marvel movie getting released this year with The Marvels which also stars Brie Larson and Teyonah Parris.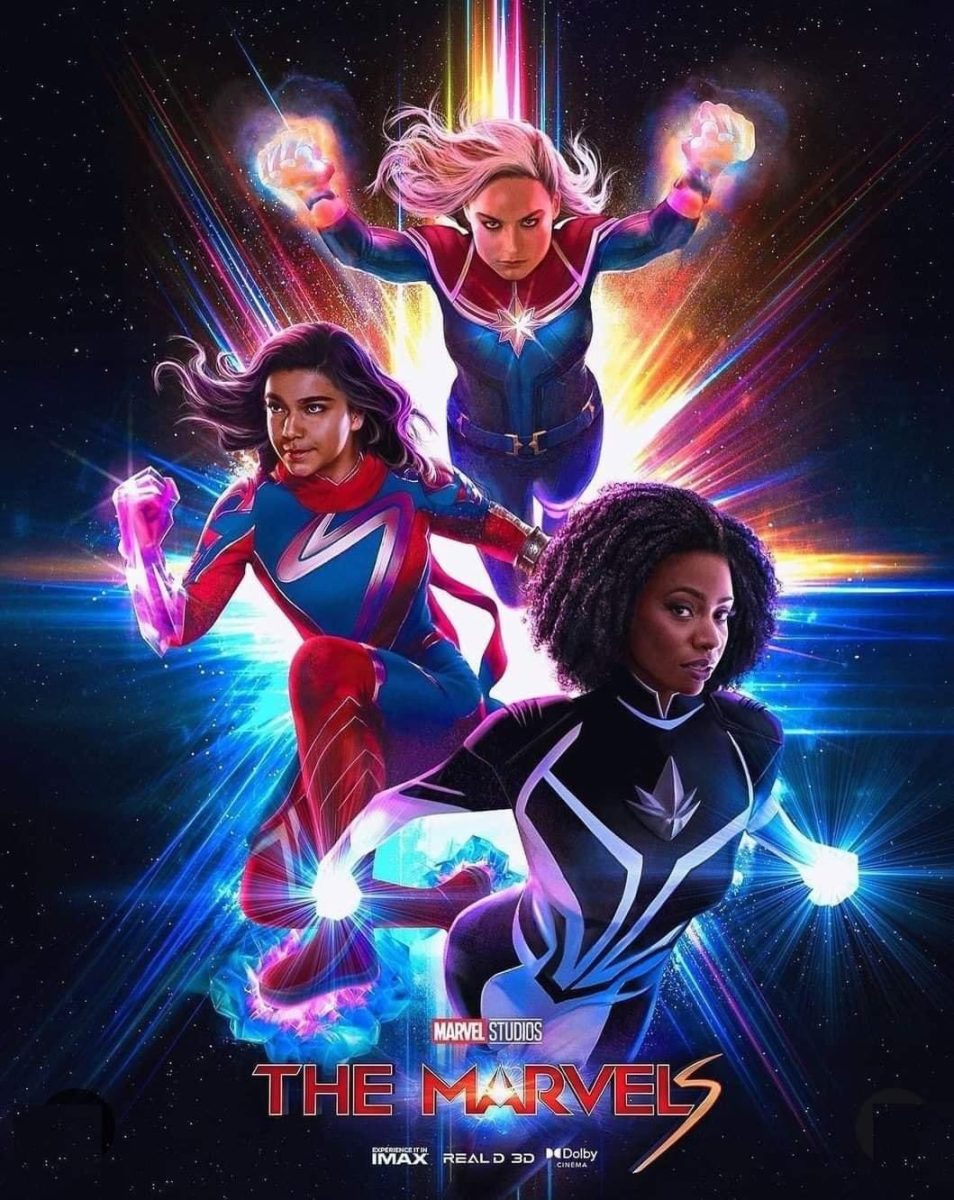 Feige hopes people watch the Marvel Disney Plus shows
The Ms. Marvel series on Disney Plus revealed Kamala Khan as the MCU's first mutant, she's cosmic, she's magical, she could be an Inhuman, and in addition to being everything under the sun (I think she's a Jedi, too), Kamala Khan outshines everyone else in The Marvels.
"I hope we learn something on every project. I was very pleased with everything that we did," Feige said about the Disney Plus shows. "Kamala Khan, for instance, is a great new character in the pantheon. I'm very proud of the Ms. Marvel show. I also know — and this is a spoiler — she essentially steals The Marvels, which is coming out [July 28].
The Ms. Marvel show also happens to be the least-watched Marvel show on Disney Plus, so we see that Feige really hopes Captain Marvel 2 gives those shows a much-needed boost.
"It makes me excited that people will, I hope, see that movie and then go back and revisit those shows on Disney+," said Feige. "The fun thing about streaming is they are there forever, and people can keep re-exploring them. Moon Knight, same thing. I think there's a future for that character as we move forward."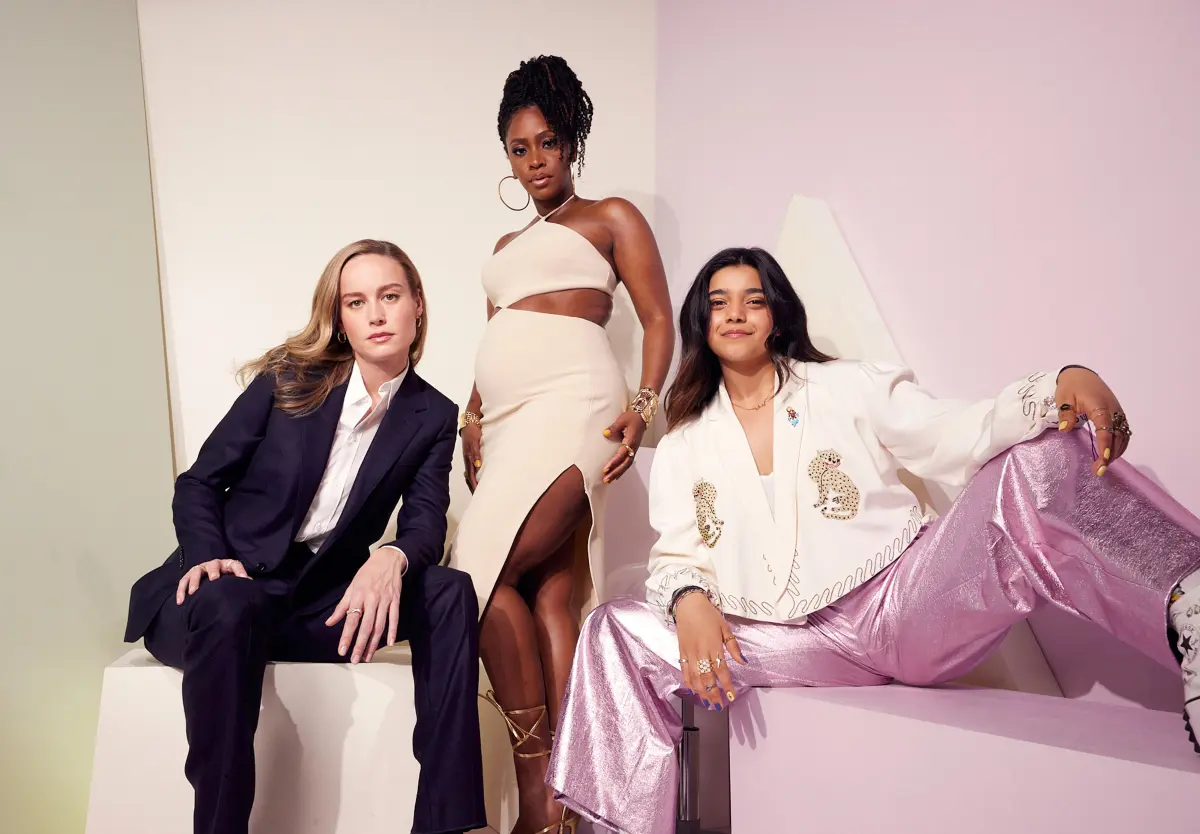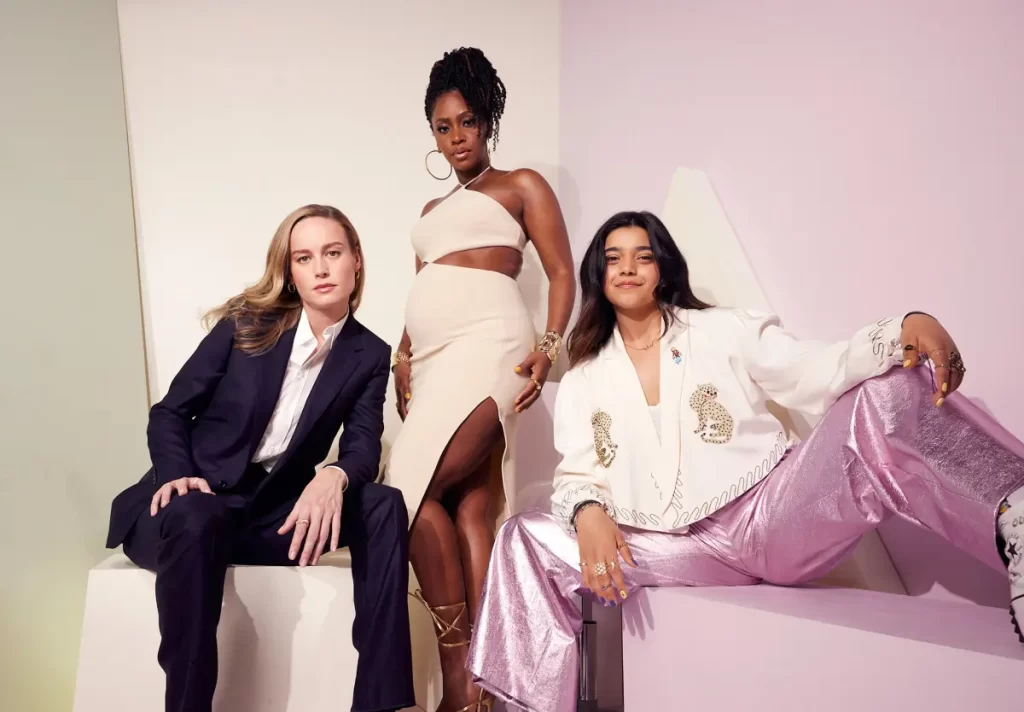 Kevin Feige compares Captain Marvel 2 To The Avengers
Regarding comparisons to The Avengers, Feige compares Iman Vellani, Brie Larson, and Teyonah Parris appearing together on screen in The Marvels to that of The Avengers which features Robert Downey Jr. as Iron Man, Chris Evans as Captain America, the Hulk, Jeremy Renner as Hawkeye, and Scarlett Johansson as Black Widow, and we can also add Tom Hiddleston as Loki.
"That's what the entire movie is about. There are fun cosmic elements to it," said Feige regarding the dynamic between Vellani, Larson, and Parris. "Marvel comic fans will recognize elements of the Kree-Skrull war. And it's picking up directly after the end of Captain Marvel 1, not in timeline but in story. We also do that in our upcoming Disney+ series Secret Invasion, and those are two very different follow-ups to that movie. Tonally, they couldn't be more different. But there's something immensely powerful about seeing Monica and Kamala and Carol together in a frame. To me, it's only akin to the first Avengers movie and seeing the six of them together in a frame. It's chill-inducing. They're so great together, and they all have different histories with one another."
As I previously went over, Feige also attempts to sell his audience on Ms. Marvel with comparisons to Spider-Man (Feige confirms Spider-Man 4 is underway).
"The great thing about Kamala in her show, and now in this movie, is that she's not unlike Tom Holland's Peter Parker in Civil War. She can't believe she's with these other heroes, and can't believe that she finds herself in these places. And that's fun because we want to be that. I want to be that," said Feige.