Keanu Reeves has been spotted on the set of Bill & Ted 3 where his new look is revealed featuring a mohawk and long beard.
A set image surfaced last week of Keanu Reeves from New Orleans which ET Canada has posted on their Instagram account:
The Mowhawk and long beard look for Keanu Reeves appears to be one of possible many looks in Bill & Ted 3 as last month saw Entertainment Tonight post the following video which features Reeves as the normal-looking version of his character along with Alex Winter where the phone booth can also be seen: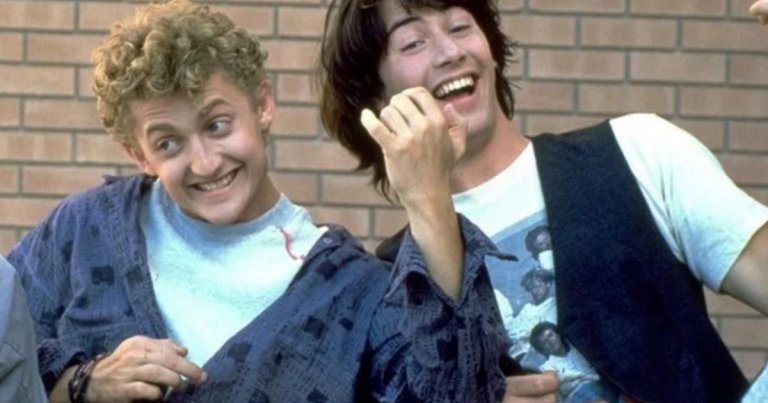 Bill & Ted face the music in the third film
Details for Bill & Ted 3 Face the Music include that it has an August 21, 2020 release date, and it picks up with the best friends, now middle-aged, as they meet a visitor from the future who warns them only their song can save life as we know it and bring harmony to the universe. It's also confirmed the flick will feature their kids.
Here is the description:
Bill & Ted Face the Music will see the duo long past their days as time-traveling teenagers and now weighed down by middle age and the responsibilities of family. They've written thousands of tunes, but they have yet to write a good one, much less the greatest song ever written. With the fabric of time and space tearing around them, a visitor from the future warns our heroes that only their song can save life as we know it. Out of luck and fresh out of inspiration, Bill and Ted set out on a time travel adventure to seek the song that will set their world right and bring harmony in the universe as we know it. Together with the aid of their daughters, a new crop of historical figures, and some sympathetic music legends, they find much, much more than just a song.