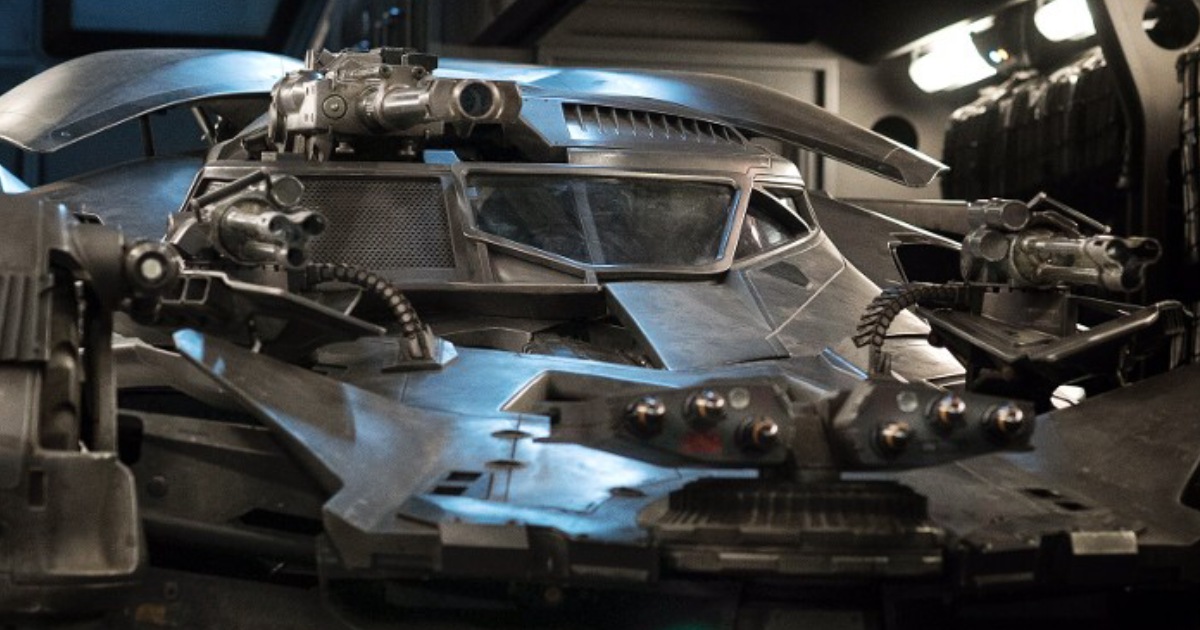 Zack Snyder has again taken to the Vero social networking app to reveal a new look at the Justice League movie Batman Batmobile.
"Upgrades…What are you worried about Wayne," Snyder posted.
The upgrades Zack Snyder mentions includes the addition of heavy weaponry as we see three more mounted guns and cannons.
The recent Toy Fair also revealed the $250 remote-control Batmobile which is an exac replica of the movie Batmobile.
Zack Snyder also recently revealed on Vero the Justice League Jason Momoa Aquaman footage and a look at the Bruce Wayne lake house.
Justice League has a November 17, 2017 release directed by Zack Snyder starring Ben Affleck as Batman, Henry Cavill as Superman, Gal Gadot as Wonder Woman, Jason Momoa as Aquaman, Ezra Miller as The Flash, Ray Fisher as Cyborg, J.K. Simmons as Commissioner Gordon and Willem Dafoe an Atlantean, Nuidis Vulko.
Fueled by his restored faith in humanity and inspired by Superman's selfless act, Bruce Wayne enlists the help of his newfound ally, Diana Prince, to face an even greater enemy. Together, Batman and Wonder Woman work quickly to find and recruit a team of metahumans to stand against this newly awakened threat. But despite the formation of this unprecedented league of heroes—Batman, Wonder Woman, Aquaman, Cyborg and The Flash—it may already be too late to save the planet from an assault of catastrophic proportions.