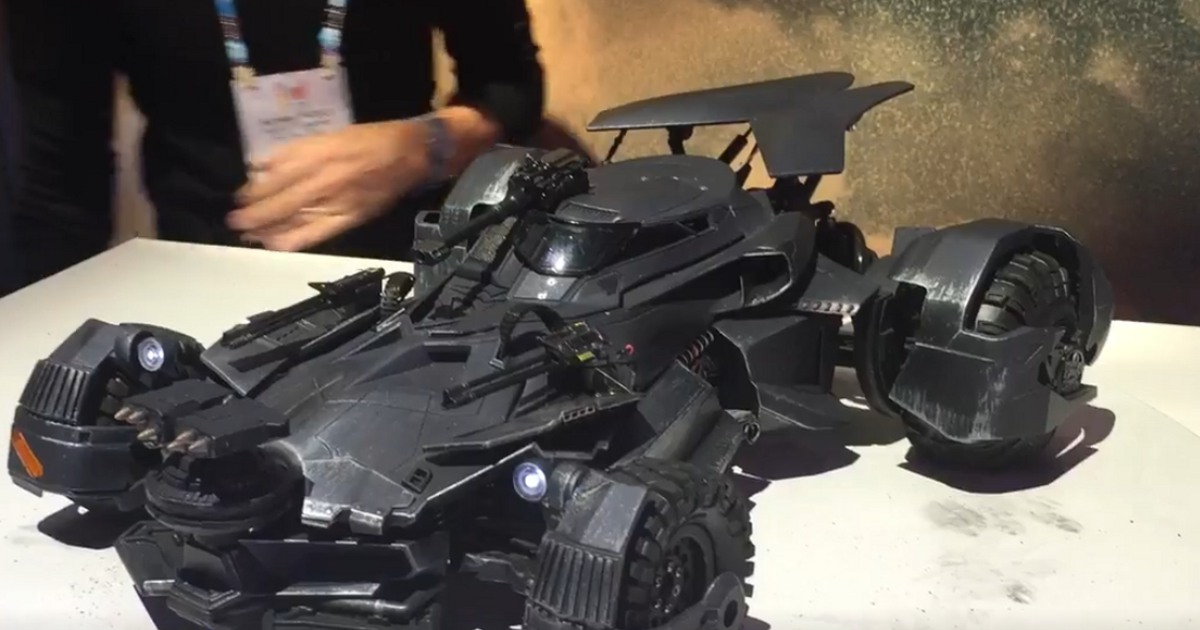 The super awesome remote control Justice League Batmobile was recently revealed at this weekend's Toy Fair in NYC.
Now video has hit the net offering a full look at the Batmobile, which can be remotely controlled from your phone and features tons of realistics sounds and effects.
The Justice League Batmobile's suspension can lift two-inches off the ground (two feet in the movie); the Batmobile has real-working exhaust; the guns and turrets move with the steering; Batman actually steers the Batmobile in the cockpit, and what's really cool is that it also features a real wifi camera with augmented reality, which means you can watch as you drive and fire bullets with effects.
The rep also notes the toy version of the Justice League Batmobile is spot on with the movie version, and the movie version will feature more armor and weapons than Batman vs. Superman.
The Justice League Batmobile from Mattel will be available this October and costs $250.
Justice League hits November 17, 2017.