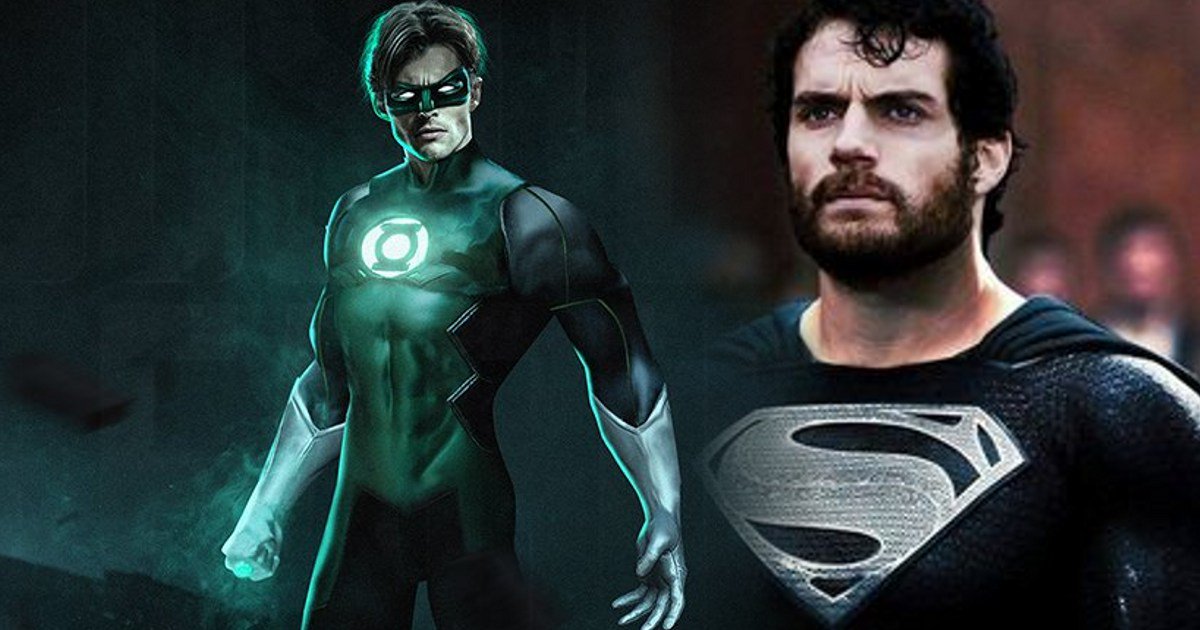 Following the reveal of the Justice League Comic-Con trailer, speculation is again leading toward Green Lantern and possibly Henry Cavill in a black Superman costume appearing in the movie.
The speculation regarding Green Lantern kicked off earlier today when a Redditor apparently found that an Entertainment Earth exclusive Funko POP! line of glow-in-the-dark silhouette figures is being produced featuring the Justice League. The Redditor theorizes it's for the Justice League movie as the line features Cyborg, who wasn't a part of the Justice League animated series, so the line could very well be for the Justice League movie, which of course if true would mean Green Lantern is a part of the film. Possibly the Justice League movie could feature some sort of iconic intro of the Justice League in silhouette form.
Here is a screen grab of the Funko Pop! Justice League Silhouette GITD figures from the site: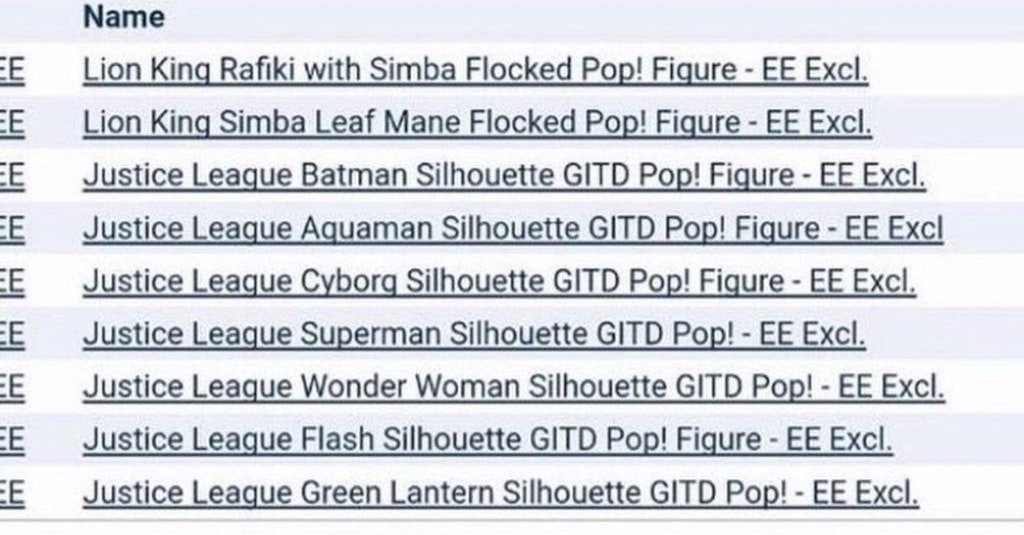 Funko already has GITD (glow-in-the-dark) figures, so the silhouette versions might be darker black or grey transparent versions something along the line of this (via poorbruce):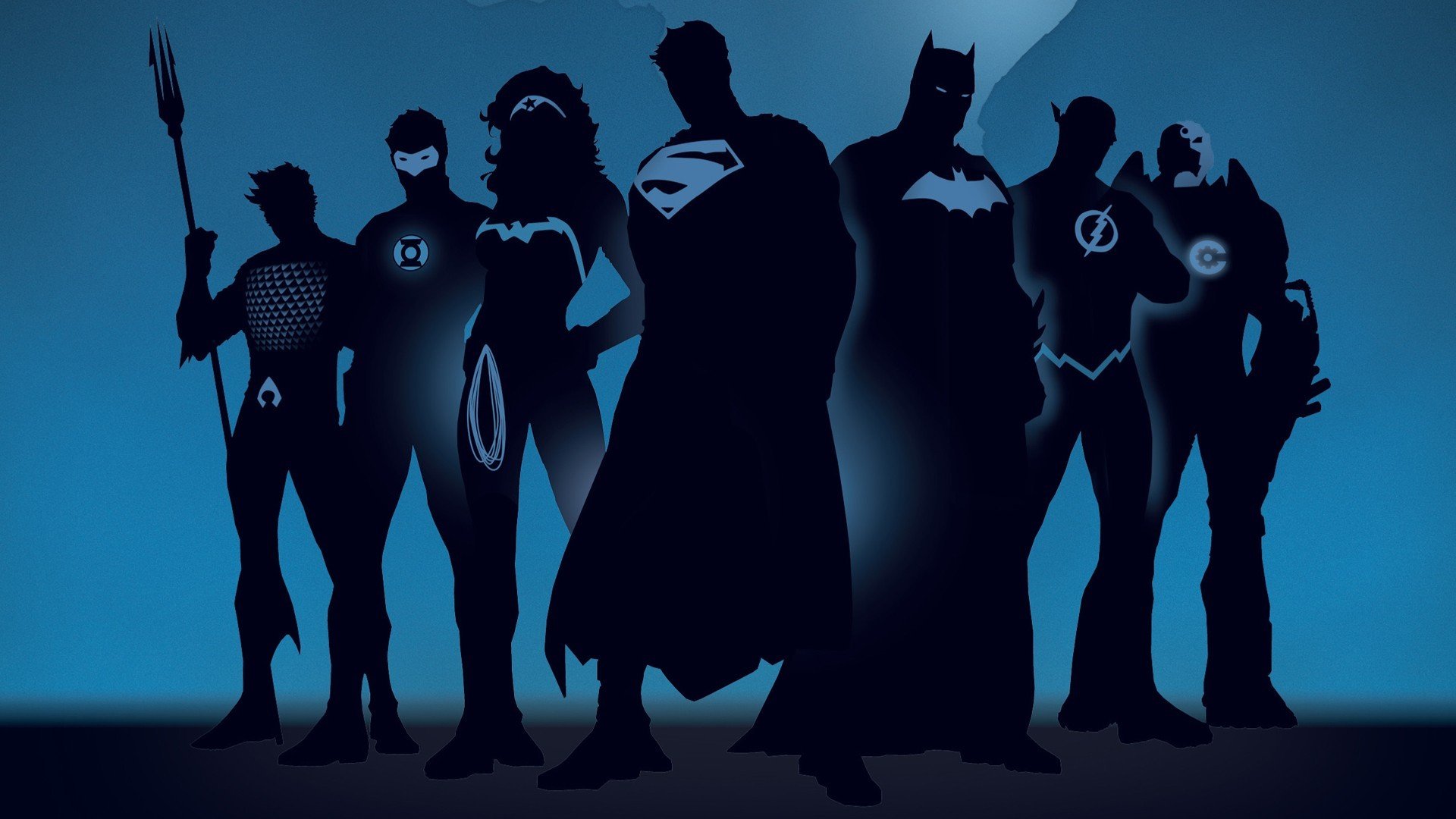 Regarding Henry Cavill appearing in Justice League in the black Superman costume, I did a little digging around the Entertainment Earth website myself and found something rather interesting. The Justice League movie Multiverse 6-inch action figure cases lists "Superman Red/Blue" obviously meaning his red and blue costume. The other characters are just listed by name except for Batman who we already know has more than one costume in the movie and is listed with "Tactsuit Batman." Why wouldn't they just list Superman as "Superman" instead of going with "Superman Red/Blue?" Does that mean there will be a "Superman Black/White" figure or another color costume for Superman?

I suppose if we want to continue with the speculation route, may Henry Cavill is really not shaving for his Superman role in Justice League and the MI:6 thing is just a cover?
"Justice League" has a November 17, 2017 release directed by Zack Snyder starring Ben Affleck as Batman, Henry Cavill as Superman, Gal Gadot as Wonder Woman, Jason Momoa as Aquaman, Ezra Miller as The Flash, Ray Fisher as Cyborg, J.K. Simmons as Commissioner Gordon and Willem Dafoe an Atlantean, Nuidis Vulko.
Synopsis:
Fueled by his restored faith in humanity and inspired by Superman's selfless act, Bruce Wayne enlists the help of his newfound ally, Diana Prince, to face an even greater enemy. Together, Batman and Wonder Woman work quickly to find and recruit a team of metahumans to stand against this newly awakened threat. But despite the formation of this unprecedented league of heroes—Batman, Wonder Woman, Aquaman, Cyborg and The Flash—it may already be too late to save the planet from an assault of catastrophic proportions.