Following Man of Steel and Batman vs. Superman, Justice League will be taking a different route by livening things up with touches of humor and fun.
There have been rumors with Joss Whedon now directing Justice League that Whedon changed things up to lighten the tone, but that is not the case as Zack Snyder always envisioned Justice League as being less dark than Batman vs. Superman.
"Zack wanted to make a movie that is more fun," Ben Affleck told Empire Magazine in the latest issue, "that was a little bit lighter, that wasn't so encumbered with heavy melodrama."
Gal Gadot concurs, "Justice League is not a dark or heavy movie. It doesn't have the weight that Batman vs. Superman had."
"I can understand people saying (Batman vs Superman) was too dark, or this was outside the tone of what I'm used to seeing as a Batman story, and I think that's a fair criticism" explains Affleck. "But this was all scripted and set up before the movie came out. The approach was changed anyway for the second one. It was a natural progression."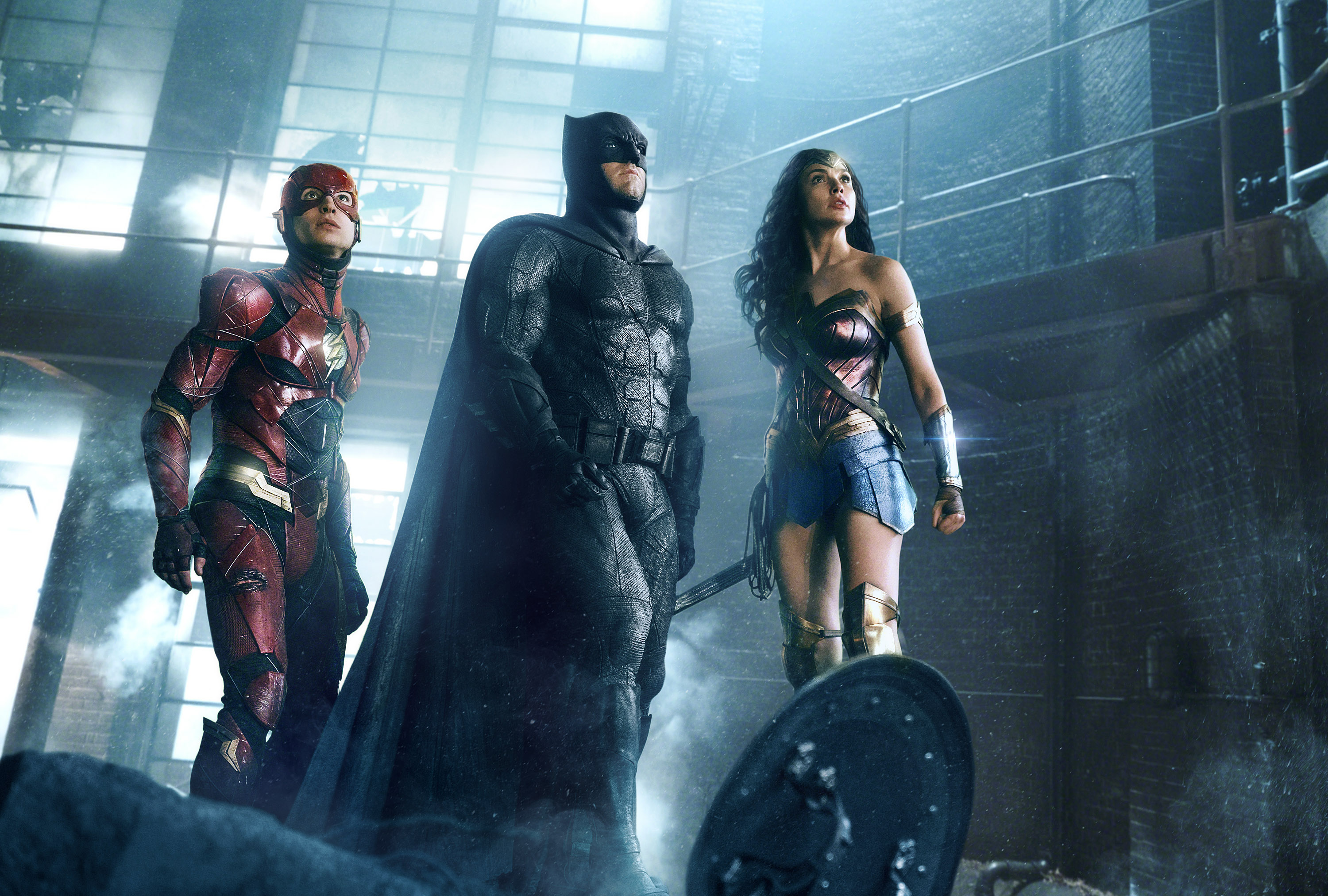 Ezra Miller also offers Zack Snyder's side of things: "The first time I ever sat in Zack's office, he told me people we mad at him for making things too dark. He said something that I thought was really true and undeniable, that the world of DC is the world of Batman and everything, including Superman, has come into the darkness of the world where Gotham exists. From there, Zack always intended the Justice League to rise out of the darkness, and maybe even bring Batman with them. Maybe an inch."
"You get to see Batman smile," Affleck said. "For the first time!"Â Â 
Justice League has a November 17, 2017 release directed by Zack Snyder, with the story by Chris Terrio and Zack Snyder, the screenplay by Chris Terrio and Joss Whedon, and stars Ben Affleck as Batman, Henry Cavill as Superman, Gal Gadot as Wonder Woman, Jason Momoa as Aquaman, Ezra Miller as The Flash, Ray Fisher as Cyborg, J.K. Simmons as Commissioner Gordon and Willem Dafoe an Atlantean, Nuidis Vulko.
Fueled by his restored faith in humanity and inspired by Superman's selfless act, Bruce Wayne enlists the help of his newfound ally, Diana Prince, to face an even greater enemy. Together, Batman and Wonder Woman work quickly to find and recruit a team of metahumans to stand against this newly awakened threat. But despite the formation of this unprecedented league of heroes—Batman, Wonder Woman, Aquaman, Cyborg and The Flash—it may already be too late to save the planet from an assault of catastrophic proportions.