Batman director Matt Reeves confirms that the DCEU Justice League shared movie universe as we knew it is dead, which echoes remarks from the chairman of Warner Bros. Pictures Group, Toby Emmerich, and Wonder Woman director Patty Jenkins.
In a recent interview offering new details on his upcoming The Batman movie, Reeves confirms he is not involved with other DC properties such as Harley Quinn or Batgirl.
"Right now, I'm involved in The Batman. What it will be called ultimately, I don't know. Aquaman is going to be very different from the Todd Phillips Joker movie, and that's going to be different from Shazam and Harley Quinn," Reeves said.
Reeves continues with mention that Warner Bros. is not developing a huge Justice League shared movie universe.
"Warners believes they don't have to try to develop a giant slate that has to have all the plans for how it's going to connect. What they need to try and do is make good movies with these characters," Reeves said.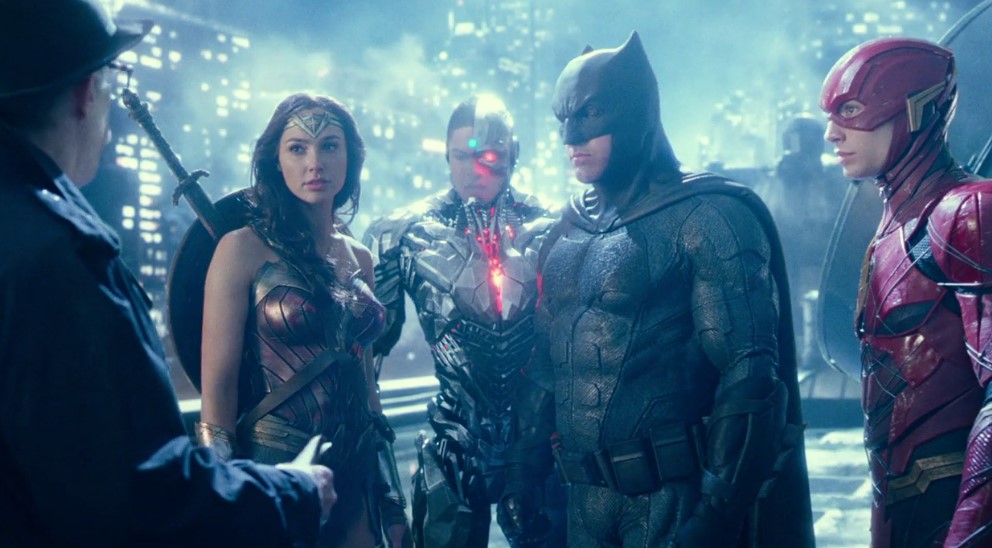 The Justice League DCEU previously featured world-building shared movie universe flicks with Man of Steel, Batman vs. Superman and Justice League; however, the movies failed to resonate with both critics and fans alike. It was only James Wan's Aquaman movie, that had nothing to do with connecting to a greater event movie such as a Justice League 2, that managed to break the magic billion dollar number at the box office that Warners has been seeking.
"We all feel like we've turned a corner now. We're playing by the DC playbook, which is very different than the Marvel playbook," Emmerich said following Aquaman hitting a billion. "We are far less focused on a shared universe. We take it one movie at a time. Each movie is its own equation and own creative entity. If you had to say one thing about us, it's that it always has to be about the directors."
Regarding Wonder Woman director Patty Jenkins, she recently said she has no interest in directing Justice League 2 and hopes a new JL movie doesn't happen for a while.
"You know, the Justice League movie, I find those movies to be extremely challenging," Jenkins admitted. "I think they're fantastic when they're well done. But taking on all of those characters at the same time in the timeline, I sort of hope that we don't do a Justice League movie for a little while because I think that each of those characters are really great, and I am super excited to see each of their movies, and then I want to see Aquaman 2, I want to see Flash. I don't know. You never know. I would never say never. But I think everybody should have a moment to shine right now."
True to Matt Reeves, Patty Jenkins and Toby Emmerich's words, there are no plans for a Justice League 2 movie at this time from WB. The DC movies that are in the works are all solo-driven standalone films such as the upcoming Shazam!, Wonder Woman 1984, the Joaquin Phoenix Joker movie (not even a part of the DCEU), the Margot Robbie Harley Quinn Birds of Prey film, The Batman (set to feature a younger actor and character), and plans are in the works for New Gods, Suicide Squad 2 from James Gunn, an Aquaman sequel, Plastic Man and Green Lantern Corps. Henry Cavill as Superman in a Man of Steel 2 appears to be shelved, possibly in favor of a Supergirl movie, with Ben Affleck leaving the Batman role.