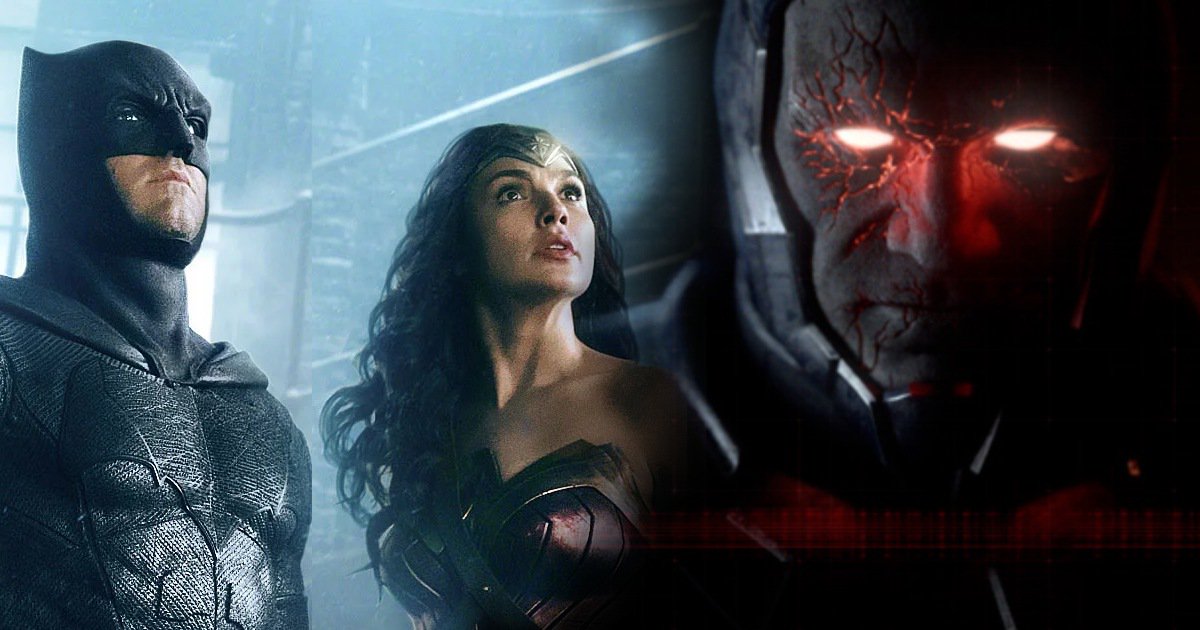 With Steppenwolf said to be the villain of the Justice League movie, his big bad boss Darkseid can't be far behind.
That is the current rumor surrounding Darkseid in Zack Snyder's Justice League movie, in that Darkseid will make an appearance.
The Justice League rumor states that Darkseid will make an appearance, but not much else, possibly not even dialogue.
CBM points out another Justice League rumor has stated a flashback scene might be featured showing Darkseid having been defeated in the past by the combined efforts of the Amazons, Atlanteans and humans, which would explain why there are three mother boxes on Earth (with Cyborg being one).
We can also guess Darkseid could even appear toward the end of the Justice League movie, possibly on his way to Earth after the forces of Steppenwolf have been (assumed) defeated by Batman, Wonder Woman, Cyborg, The Flash, Aquaman and the return of Superman.
As Steppenwolf was featured in Batman vs. Superman and is in Justice League, more than likely Darkseid will be the main villain of Justice League 2.
Darkseid has also been revealed as a playable character for the Injustice 2 video game.
The Justice League movie has a November 17, 2017 release directed by Zack Snyder starring Ben Affleck as Batman, Henry Cavill as Superman, Gal Gadot as Wonder Woman, Jason Momoa as Aquaman, Ezra Miller as The Flash, Ray Fisher as Cyborg, J.K. Simmons as Commissioner Gordon and Willem Dafoe an Atlantean, Nuidis Vulko.
Fueled by his restored faith in humanity and inspired by Superman's selfless act, Bruce Wayne enlists the help of his newfound ally, Diana Prince, to face an even greater enemy. Together, Batman and Wonder Woman work quickly to find and recruit a team of metahumans to stand against this newly awakened threat. But despite the formation of this unprecedented league of heroes—Batman, Wonder Woman, Aquaman, Cyborg and The Flash—it may already be too late to save the planet from an assault of catastrophic proportions.
Tags: