Catching up on all the Comic-Con news, announced at the SDCC includes the Justice League: Crisis on Infinite Earths and Watchmen animated movies.
Worth a mention as confirmed by James Gunn is that they will have nothing to do with the DCU.
According to a rumor from years ago, the Crisis on Infinite Earths animated movie will see all of the DC Animated Universes expected to come together, but of course, since there have been so many changes since then at WB, things could have changed.
It's possible both the Justice League: Crisis on Infinite Earths and Watchmen animated movies might be closer adaptations of the original comic book stories.
No details about the flicks have been announced as of yet as the announcement only revealed the logos but rumors offer Crisis will be a trilogy and Watchmen a two-parter.
Zack Snyder directed an adaptation of Watchmen in live-action form back in 2009.
Crisis on Infinite Earths and Watchmen are the upcoming 2024 animated movies.#SDCC #SDCC2023 pic.twitter.com/BBmvgCnkSx

— DC Animated Movie (@Dcanimatedmovie) July 22, 2023
Bueno, mi primicia de hace casi dos años se oficializó.
Obviamente hubo cambio de fechas (WB cambió de dueños en el medio) y aún no se especificó la cantidad de películas https://t.co/FBpJM4NCjl

— Matías Lértora (@mlertora) July 22, 2023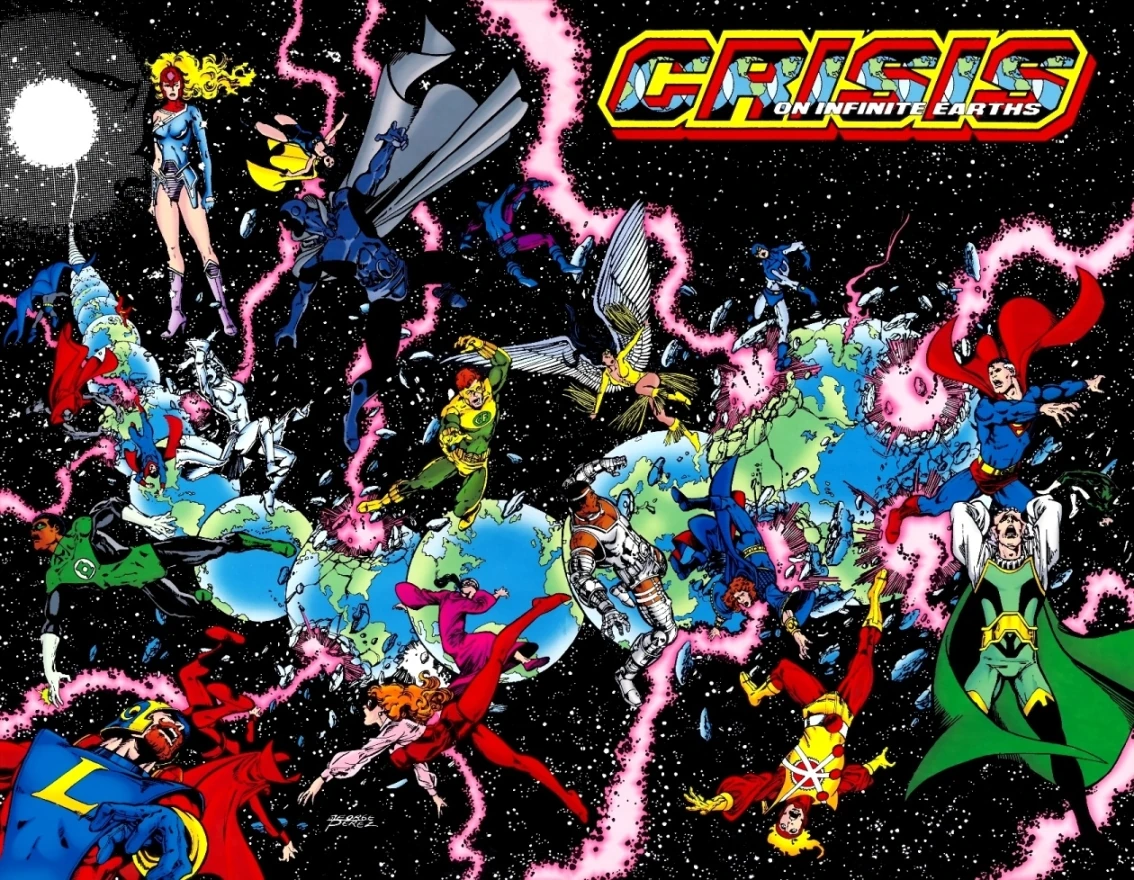 What is Crisis on Infinite Earths about?
In the comics, Crisis on Infinite Earths is a 12-issue limited series released in 1985 by Marv Wolfman and George Perez dealing with the DC Multiverse. The CW actually developed a version of it involving Green Arrow, The Flash, Supergirl, Superman, and more.
In the comics, the storyline was designed to bring together and streamline the DC multiverse, which had become convoluted due to decades of various continuities and parallel Earths.
The basic premise of Crisis on Infinite Earths is that an all-powerful being known as the Anti-Monitor seeks to destroy the entire multiverse. As he carries out his plan, countless parallel Earths are wiped out, and various versions of heroes and villains cease to exist.
To stop the destruction and save reality, a group of heroes and cosmic beings from different Earths, including the likes of Superman, Batman, Wonder Woman, The Flash, and many others, team up to confront the Anti-Monitor and his army of shadow demons. The heroes face significant challenges and sacrifices as they try to protect what remains of existence and find a way to defeat the Anti-Monitor.
Throughout the event, many characters die or face major transformations, and the continuity of the DC Universe is drastically altered. The event had a profound and lasting impact on the DC Comics continuity, leading to a unified singular Earth and setting the stage for subsequent crossover events and storytelling.
Crisis on Infinite Earths is considered a seminal event in the history of comic books and is often credited with redefining the concept of crossover events and multiverse storytelling. It remains a highly influential and iconic storyline in the DC Comics universe.