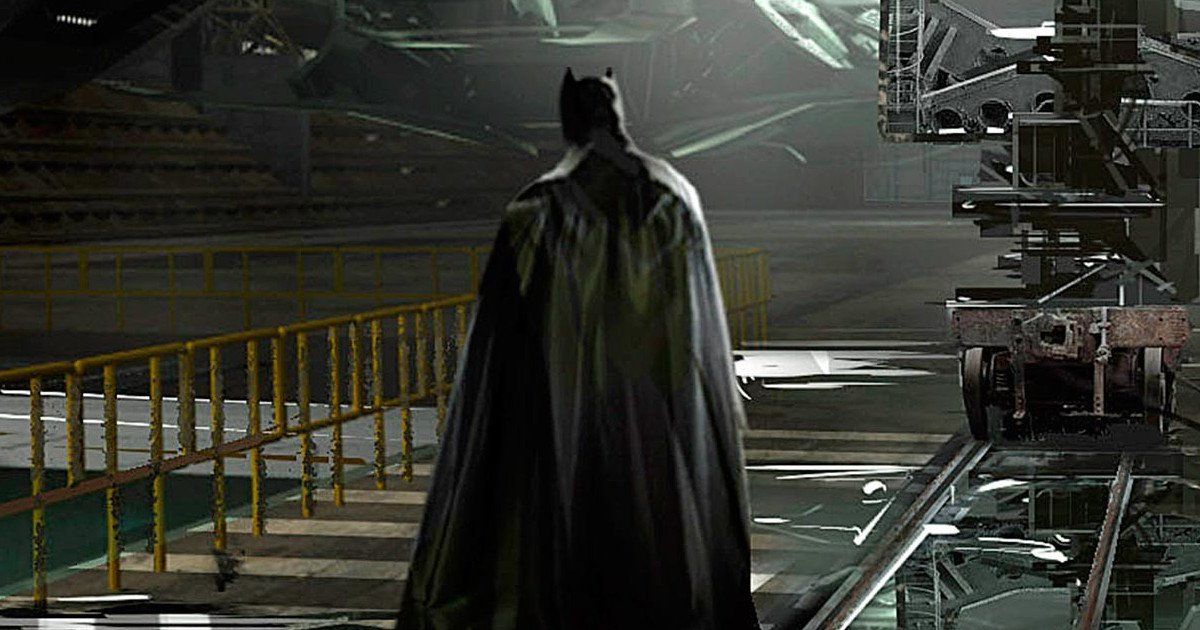 New Justice League concept art features Batman's new vehicle, the Flying Fox, and Ben Affleck and Patrick Tatopoulos offer up details.
EW.com posted the Justice League Flying Fox concept art, with Ben Affleck adding about Batman, "The Batman is typically kind of a loner. I guess you'd call him kind of inward, you know?"
Regarding Batman and the other Justice movie characters, Affleck says, "He brings them to the Batcave and lets them in on the central conflict of the story, who the enemy is. There's a little bit of a Magnificent Seven aspect to it."
Production designer Patrick Tatopoulos offers the following about the Flying Fox:
"You can put three Batmobiles in the lower part of it. I didn't want to do a sleek airplane; it needed to feel like an extremely avant-garde classic. With the maneuverability of a jet—but it can actually carry things. The bottom part of the jet is a huge cargo bay, which the Batmobile sits in. The second floor is like a cultural center, with computer terminals. The third story is the cockpit. Whatever floor you are on, you can see [the other] two stories."
"Justice League" has a November 17, 2017 release directed by Zack Snyder starring Ben Affleck as Batman, Henry Cavill as Superman, Gal Gadot as Wonder Woman, Jason Momoa as Aquaman, Ezra Miller as The Flash, Ray Fisher as Cyborg, J.K. Simmons as Commissioner Gordon and Willem Dafoe an Atlantean, Nuidis Vulko.
Synopsis:
Fueled by his restored faith in humanity and inspired by Superman's selfless act, Bruce Wayne enlists the help of his newfound ally, Diana Prince, to face an even greater enemy. Together, Batman and Wonder Woman work quickly to find and recruit a team of metahumans to stand against this newly awakened threat. But despite the formation of this unprecedented league of heroes—Batman, Wonder Woman, Aquaman, Cyborg and The Flash—it may already be too late to save the planet from an assault of catastrophic proportions.