A video has surfaced online of Marvel star Jonathan Majors breaking up a fight between two girls.
TMZ first obtained the video.
The details include the fight between the two girls was taking place Monday afternoon at Hollywood High School.
The High School happens to be directly across the street from an In-N-Out fast-food restaurant, which is how Jonathan Majors got involved.
According to reports, the Marvel actor was having lunch and saw the fight.
Majors then rushed over to stop the fight and break it up and urged the girls to calm down and told them it's not worth it.
The footage shows the two girls first pounding on each other, then the much bigger Jonathan Majors gets involved to stop the fight and separate the two.
TMZ also spoke with the actor after the fight and said he just wanted to make sure those involved didn't get hurt, and hoped the girls were doing ok after what went down (via TMZ).
Watch the video:
TMZ obtains video of Jonathan Majors breaking up a high school fight between two girls.

pic.twitter.com/7IXvPCTLKE

— Pop Base (@PopBase) September 14, 2023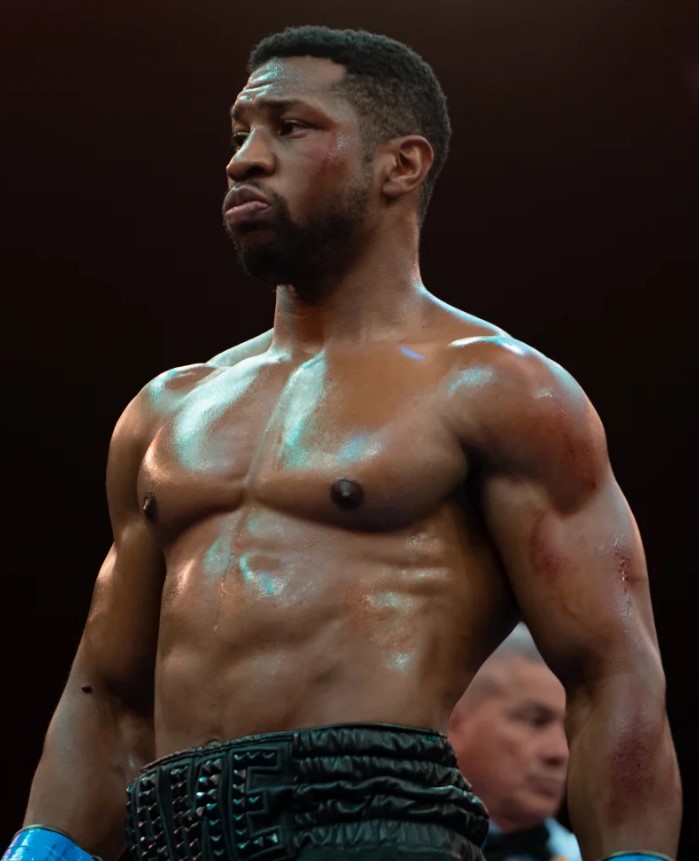 Jonathan Majors involved in misdemeanor domestic assault case
Jonathan Majors has been involved in a misdemeanor domestic assault case where the actor recently asked a Manhattan judge to drop the case.
Majors says he has video that shows his former girlfriend unharmed after he allegedly hit her, and he claims to have other "hidden" evidence that includes a doctor and a DA influencing the NYPD during the arrest.
"Ms. Jabbari was not only completely unharmed but was describing what had just happened by repeatedly insisting that Mr. Majors had texts from another woman on his phone, and making no reference to suffering physical violence of any sort," the lawyer for Majors said in court papers via Insider.