Joker 2 is on track for an October 4 release next year starring Joaquin Phoenix as the Clown Prince of Crime and Lady Gaga as Harley Quinn.
The film's cinematographer, Lawrence Sher, offers the flick is rather risky and will surprise fans. 
Speaking with Definition Magazine, Lawrence Sher says, "Next year we're releasing the new Joker movie, and we're currently in the final stages of post-production. It's a pretty risky movie and it's going to be surprising for people. I'm so excited for everyone to see it."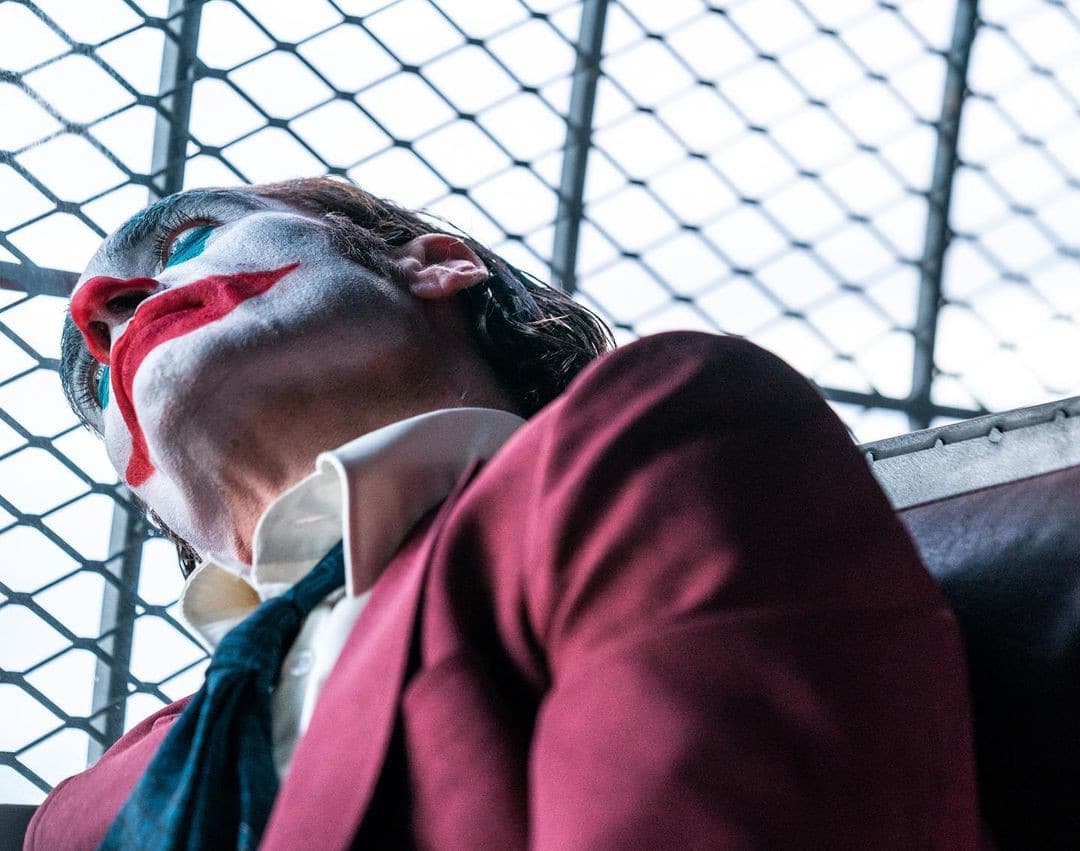 What is risky and surprising about Joker 2?
It's actually hard to imagine that Joker 2 will be even more surprising than the first movie. No one thought the film was going to be as big as it got, over a billion dollars at the box office, and it is even known that Warner Bros. gave director Todd Phillips a hard time about it. Rumors have also offered Jared Leto tried to kill the movie, as Leto was playing Joker in the DCEU back then.
However, what surprises are in store for Joker 2? Well, for one, Lady Gaga. Who thought she would be playing Harley Quinn let alone appearing in a DC movie?
Rumors offer Lady Gaga will be singing in the movie. Some rumors even say the entire Joker 2 movie is a musical which would mean everyone, including Phoenix, would be singing. What could be really going on is that Lady Gaga sings some of the scenes, but that said, the flick being a musical fits with Lawrence Sher stating above that there is a big risk and lots of surprises.
Lady Gaga was seen in her Harley Quinn costume for the very first time while filming scenes for #Joker2 in NYC! https://t.co/vfzONgZrW2

— JustJared.com (@JustJared) March 25, 2023
Speaking of big risks and surprises, wild rumors also offer Joker 2 features rape scenes, decapitation, and torture scenes, and the sequel is described as "50 times more violent than any other mainstream comic book movie." However, those rumors also said Lady Gaga isn't playing Harley Quinn, so take them with a grain of salt.
The official title for the sequel also fits with that risk and surprise as the title is Joker: Folie à Deux which references the French term for a medical condition involving "madness for two."
It's guessed the madness for two is Joker and Lady Gaga as Harley Quinn, quite possibly a female version of Arthur's own Joker who is just as crazy and dark as the Joaquin Phoenix version, which is suggested by set images and video.