John Wick 5 is greenlit as it's announced by Lionsgate the fifth movie in the franchise will film back-to-back with the fourth movie which stars Keanu Reeves as the super-assassin.
During an earnings call held on Thursday, CEO John Feltheimer offered: "We're also busy preparing scripts for the next two installments of our John Wick action franchise, with John Wick 4 slated to hit theatres Memorial Day weekend 2022. We hope to shoot both John Wick 4 and 5 back-to-back when Keanu becomes available early next year."
John Wick 4 has a May 27, 2021, Memorial Day weekend release date.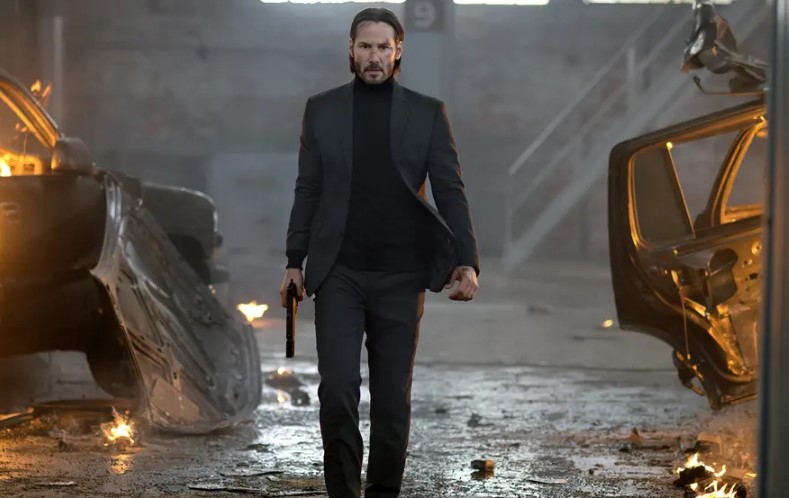 Keanu Reeves plays the super-assassin John Wick
The first three flicks have brought in $584.2 million with plans in place for a spinoff series on Starz with The Continental. 
Keanu Reeves is currently filming The Matrix 4 for Warner Bros in Germany which gets released April 1, 2022.
Reeves also has Bill & Ted Face the Music coming out Aug. 28 through on-demand and in theaters.
The actor also featured in the upcoming Cyberpunk 2077 video game and recently said he wouldn't mind returning to the Constantine character from the 2005 DC movie, while at the same time rumors offer he could be coming to the Marvel Cinematic Universe.