Keanu Reeves is back as the super assassin in the trailer and poster for John Wick 4.
Only in theaters & IMAX on March 24. It
Watch below.
The flick stars Keanu Reeves, Donnie Yen, Bill Skarsgård, Laurence Fishburne, Hiroyuki Sanada, Shamier Anderson, Lance Reddick, Rina Sawayama, Scott Adkins, and Ian McShane, with Marko Zaro, Natalie Tena, and Aimée Kwan.
Lionsgate has a promo going where fans can text 310-564-8005 for classified updates.
Synopsis: John Wick (Keanu Reeves) uncovers a path to defeating the High Table. But before he can earn his freedom, Wick must face off against a new enemy with powerful alliances across the globe and forces that turn old friends into foes.
Chad Stahelski returns as director, and the writers are Michael Finch, Shay Hatten, and Derek Kolstad.
Lionsgate presents, a Thunder Road Films / 87eleven production.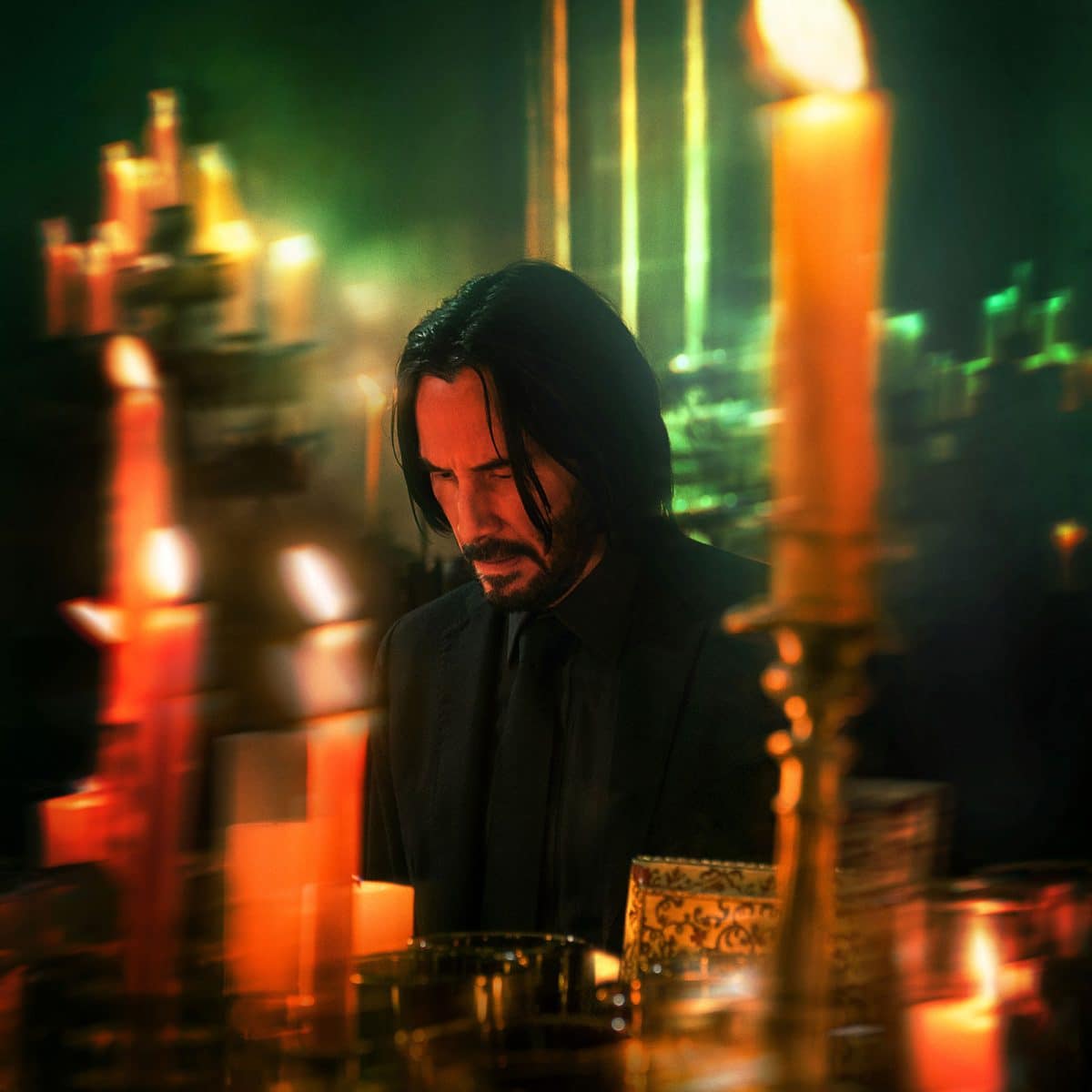 John Wick spinoffs in the works
Keanu Reeves expected to appear in Ballerina
Keanu Reeves is also in talks to appear in the Ballerina spinoff series starring Ana de Armas who looked pretty badass in No Time To Die and who also starred with Reeves in Knock Knock.
The series will also feature Ian McShane as Winston, the manager of the Continental Hotel.
Ana de Armas plays a young female assassin who seeks revenge against those who killed her family, with McShane's role said to be pivotal. 
Ballerina is directed by Len Wiseman and written by John Wick writer Shay Hatten; Chad Stahelski is producing with Basil Iwanyk and Erica Lee. 
Prequel series The Continental in the works
A prequel series is also in the works with The Continental that will air on the Peacock streaming service and outside the U.S. on Amazon Video Prime.
The three-episode show follows a young Winston Scott played Colin Woodell in the series.
The official description offers: "Throughout the series, viewers will follow Winston through the underworld of '70's New York, where he will battle demons from his past as he attempts to seize control of the iconic hotel – a hotel that serves as a meeting point for the world's most dangerous criminals."
John Wick 4 trailer, poster, and images: