The John Wick 4 Rotten Tomatoes Score is here as the fourth movie in the franchise starring Keanu Reeves as the super assassin has debuted at the SXSW convention this week with the first batch of reviews now online.
Currently with 26 reviews accounted for, the John Wick 4 Rotten Tomatoes Score is at a healthy 88%, which is right in line with the three previous films, which were all good, so nothing to worry about there.
Update: More reviews have been posted and the John Wick 4 Rotten Tomatoes Score is now at 95% with 162 reviews and is the best of the franchise.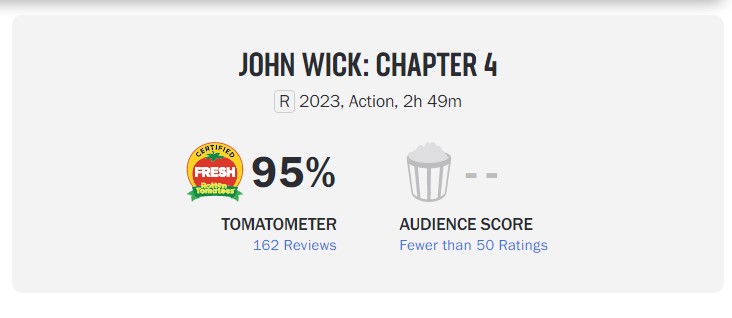 Chapter 3 has a Rotten Tomatoes Score of 89% and an Audience Score of 86%; Chapter 2 with 89% and 85%, and my favorite by far of the franchise, Chapter 1 has a Rotten Tomatoes Score of 86% and an Audience Score of 81%.
Over at IMDb, all three movies have the same rating, 7.4, with Chapter 4 also having a franchise-best, 8.6.
John Wick 4 also happens to be estimated to open big in the $60-$70 million range, which is the largest opening for the franchise as it's more than Chapter 3's $56 million opening, more than Chapter 2's $30 million, and more than the first movie's $14 million from back in 2014.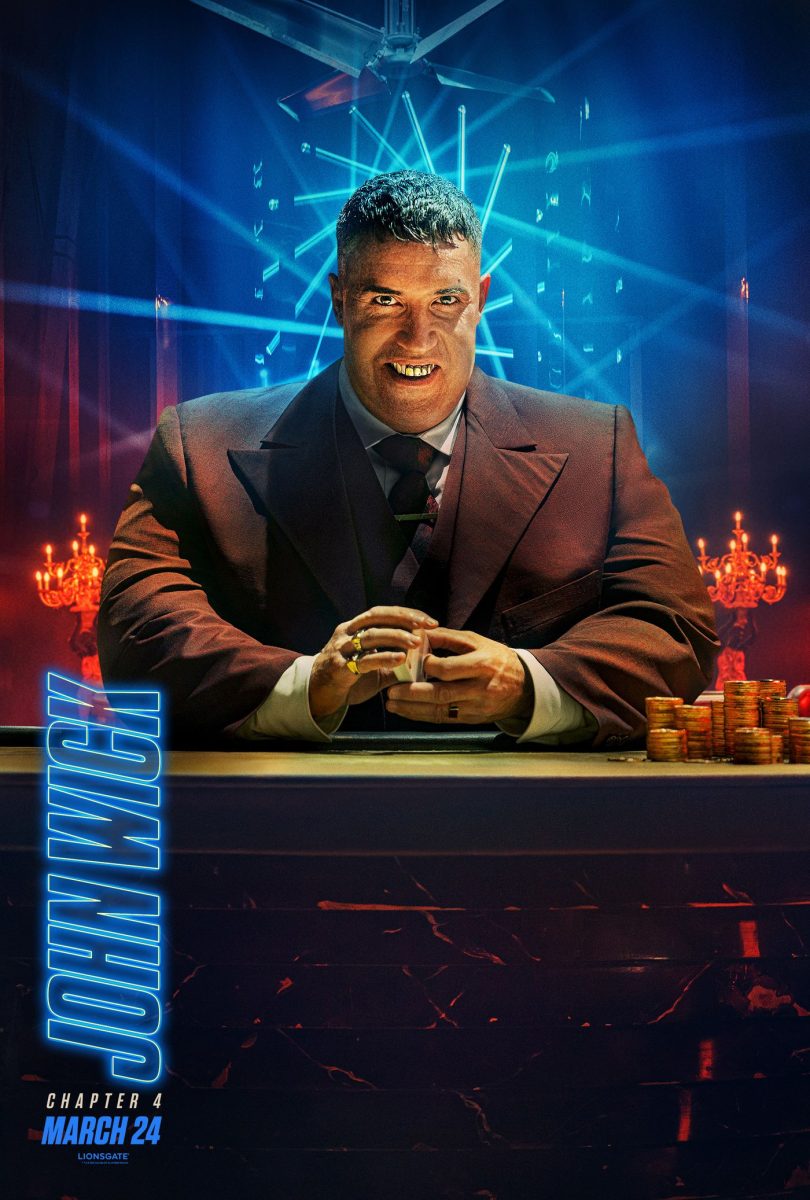 Keanu Reeves talks cool action scenes with Scott Adkins
Keanu Reeves also spoke at the SXSW and was asked about Constantine and the Ballerina spinoff and recently spoke with Collider about putting the cool action sequences together with Scott Adkins where per the above poster, Adkins is put in a fat suit.
"Well, you're dealing with space and also you're dealing on the strength of the people who are in the background in the sense of committing to it. Like, they had to keep dancing or be in the moment and kind of just ignore that fight scene that's going on around you and in front of you. So that kind of cooperation, keeping the moment alive, and feeling authentic. So it's really just practice, run-throughs, people getting used to the action around them," said Reeves.
Reeves continued, "Actually, [director ]Chad [Stahelski] had gotten professional dancers and seated them throughout the background, so there [were] people who knew their bodies and movement and spatial relationships. And so these pods, I think, made this tertiary, connective world that I could weave, and Scott Adkins and I could weave through, as well as the other stunt performers. By the way, Scott disappears in that suit. It's crazy."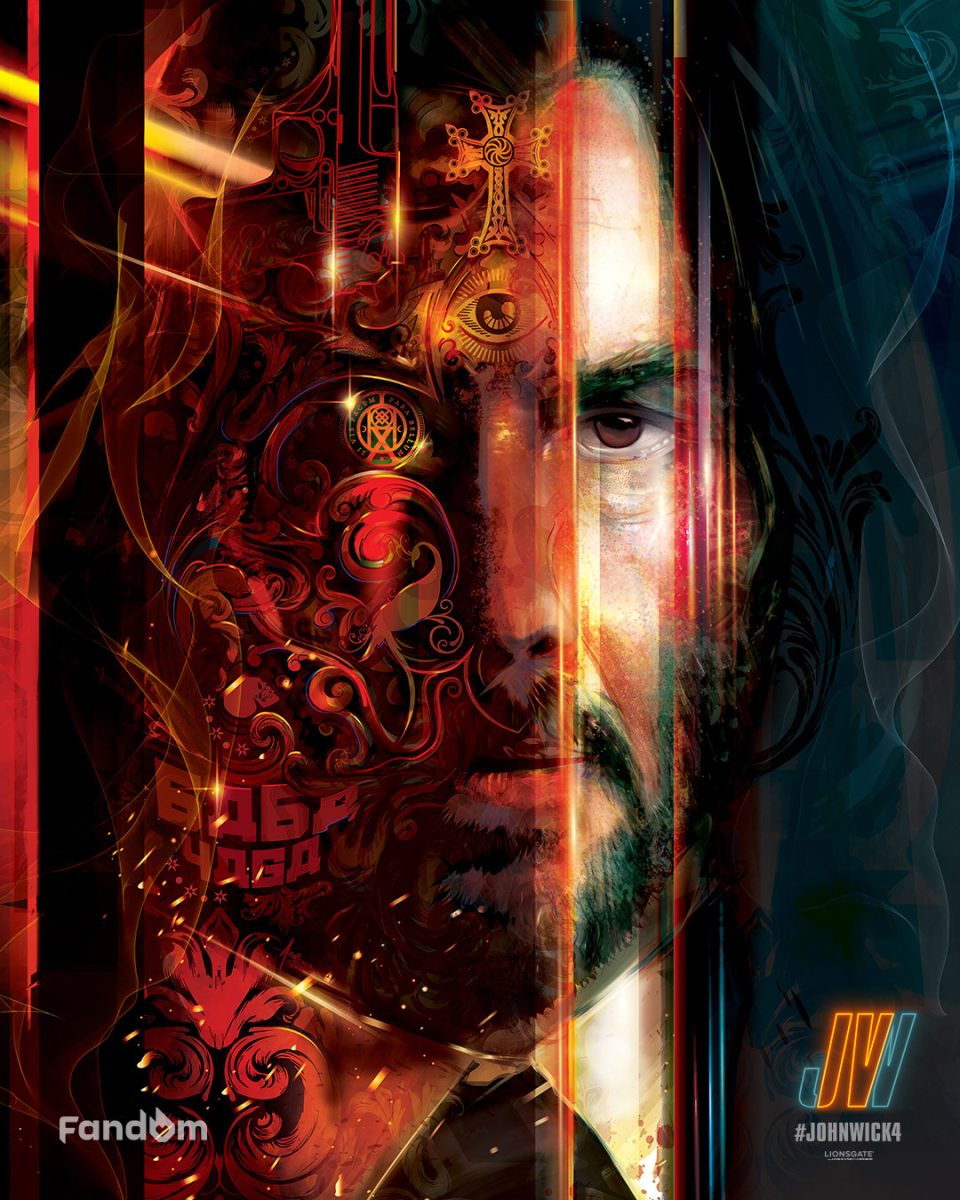 What is John Wick: Chapter 4 about?
The official movie synopsis describes the film as following John Wick (Keanu Reeves) who uncovers a path to defeating the High Table, but before he can earn his freedom, Wick must face off against a new enemy with powerful alliances across the globe and forces that turn old friends into foes.
Joining Keanu Reeves includes Donnie Yen, Bill Skarsgård, Laurence Fishburne, Hiroyuki Sanada, Shamier Anderson, Rina Sawayama, Scott Adkins, Clancy Brown, Natalia Tena, Marko Zaror, and Ian McShane.
John Wick: Chapter 4 gets released in theaters on March 24 directed by Chad Stahelski, written by Shay Hatten & Michael Finch, and based on the characters created by Derek Kolstad.
The franchise also has a spinoff movie, Ballerina, in the works starring Ana de Armas who kicks all kinds of butt in the new Ghosted trailer with Chris Evans, and a prequel spinoff TV series is in development at the Peacock streaming service with The Continental told from the perspective of a young Winston Scott, played by Colin Woodell who is based on the character played by Ian McShane in the films.
Watch the trailer: