John Cena says he is blown away by James Gunn's The Suicide Squad while promoting the release of his latest movie, Doolittle.
Cena spoke with Collider about the movie and how impressed he is with Gunn.
"I was blown away. The first 10 pages [are] like a movie in itself. It's really, really special. That's because the guy steering the ship [James Gunn] is committed to narrative and committed to creating characters that we connect with and sending them on an awesome journey. I mean what he did with [Guardians of the Galaxy] is really special," said Cena. "The whole thing's storyboarded. I'm like, 'Man, this guy already knows the movie and if that wasn't flooring enough, I'm in some of the storyboards.'"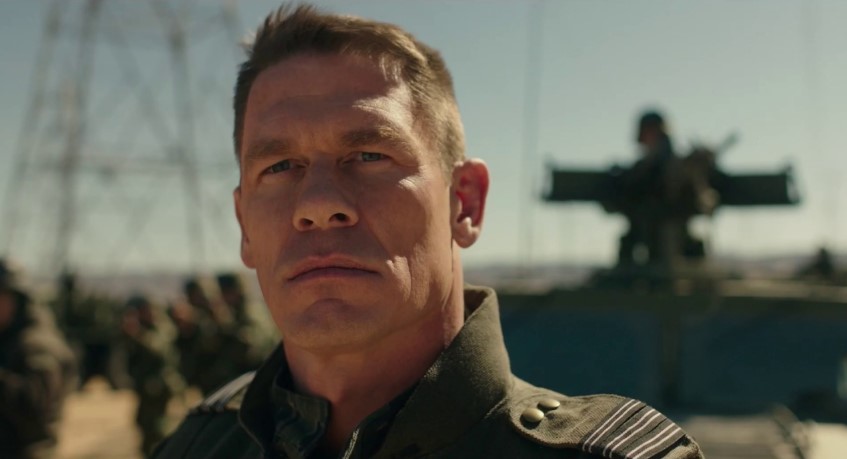 John Cena a big fan of James Gunn and The Suicide Squad
John Cena continues with mention how James Gunn is "a great storyteller" and "a writer and a developer [who] has great vision" and is someone that "you want go to work with" and say that his character's costume is awesome.
"Awesome. Awesome. There's folklore about like, 'Yeah kid, wait till you do a superhero movie.' I guess I'm used to my costume being jean shorts and a tee shirt. So, it's a nice little change up that I didn't have to wear a ball cap and wristbands, but it was really cool," offered Cena.
Once again, John Cena doesn't reveal which character he is playing in The Suicide Squad, but it's thought to be Peacemaker, a character in the film described as: Peacemaker, aka Christopher Smith, an agent of peace whose motives are driven by an extremist form of pacifism that makes him love peace so much he would kill for it.
Cena recently appeared on Jimmy Kimmel revealing he is afraid of the DC snipers.
Here are set pics from The Suicide Squad featuring a look at John Cena and Idris Elba:
The Suicide Squad has an August 6, 2021 release date; Doolittle is out Friday.