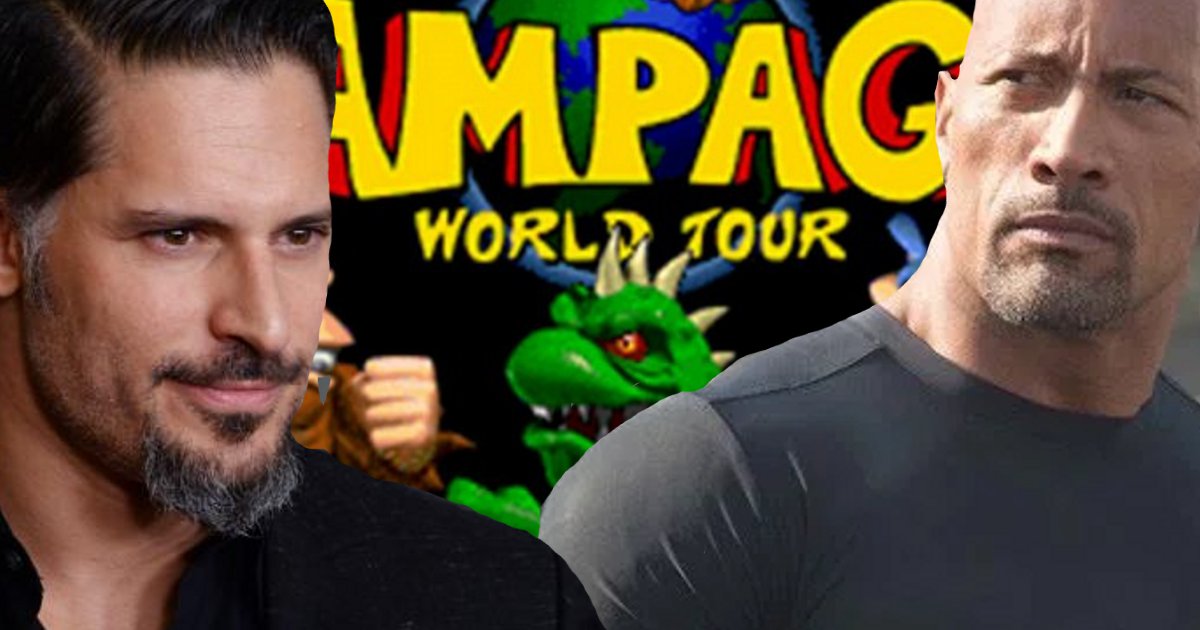 Black Adam and Deathstroke are teaming for the live-action Rampage movie.
THR reports that Joe Manganiello, who will be playing Deathstroke in the Batman movie for the DCEU, is in talks to join Dwayne Johnson in Rampage.
Dwayne Johnson is also headed to the DCEU as Black Adam in the Shazam! movie and Black Adam solo film.
In Rampage, Joe Manganiello will play the leader of a private military group, and Dwayne Johnson will play an animal-loving hero who is the world's only hope.
Marley Shelton is also in talks for Rampage to play a scientist and astronaut, and Naomie Harris is on board as a geneticist with a moral streak.
No specific plot details are known about Rampage, but it will adapt the popular video game and "feature three creatures – a monstrously transformed gorilla, crocodile and wolf – who wreak havoc on North American cities and landmarks."
Rampage is being directed by Brad Peyton for an April 20, 2018 release.