The upcoming Joker movie is confirmed to have an R-rating as director Todd Phillips shares a new image of Joaquin Phoenix as the Clown Prince of Crime on social media.
"Finishing touches," Phillips posted on Instagram.
A fan then questioned, "MPAA rating?" The director replied, "It will be Rated R. I've been asked this a lot. Just assumed people knew. Sorry."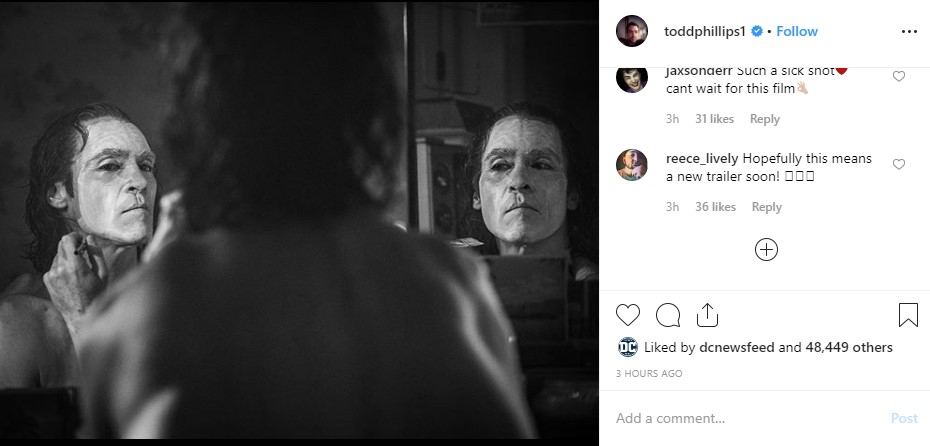 Joaquin Phoenix Joker is rated R
Joker has an October 4, 2019 release date directed by Todd Phillips and stars Joaquin Phoenix as the titular character and Arthur Fleck, Zazie Beetz as a single mother and the love interest of Joker, Robert DeNiro as a talk show host, Marc Maron is the agent responsible for getting the Joker on DeNiro's talk show, with the film also starring Frances Conroy, Josh Pais, Bill Camp, Glenn Fleshler, Douglas Hodge, Shea Whigham, and Bret Cullen as Thomas Wayne.
The Joker origin movie centers around the iconic arch-nemesis of Batman and is an original, standalone story not seen before on the big screen. Phillips' exploration of a man disregarded by society is not only a gritty character study but also a broader cautionary tale. The film follows the transformation of a struggling stand-up comedian to a full-blown criminal force of nature.