The "JJ Abrams Is Over Party" hashtag is currently trending on Twitter, as Star Wars: The Rise Of Skywalker premiered last night, which also follows those initial mixed bag reactions.
No spoilers will be found below, but apparently fans aren't happy with what they are hearing about, which not only includes the Fandom Menace but also those that favored Rian Johnson's The Last Jedi, so it seems a majority of Star Wars fans aren't too happy.
I have been trying to avoid spoilers myself, but the notion that Star Wars: The Rise Of Skywalker doesn't live up to expectations isn't a surprise, as that basically sums up all of Disney Star Wars, except for The Mandalorian, which I am really enjoying.
Check out the reactions below. More "JJ Abrams Is Over Party" tweets can be found on Twitter, but beware of spoilers.
Star Wars: The Rise Of Skywalker gets released December 20, 2019 directed by J.J. Abrams and stars Carrie Fisher, Mark Hamill, Adam Driver, Daisy Ridley, John Boyega, Oscar Isaac, Anthony Daniels, Naomi Ackie, Domhnall Gleeson, Richard E. Grant, Lupita Nyong'o, Keri Russell, Joonas Suotamo, Kelly Marie Tran, and Billy Dee Williams.
Synopsis: Lucasfilm and director J.J. Abrams join forces once again to take viewers on an epic journey to a galaxy far, far away with Star Wars: The Rise of Skywalker, the riveting conclusion of the seminal Skywalker saga, where new legends will be born and the final battle for freedom is yet to come.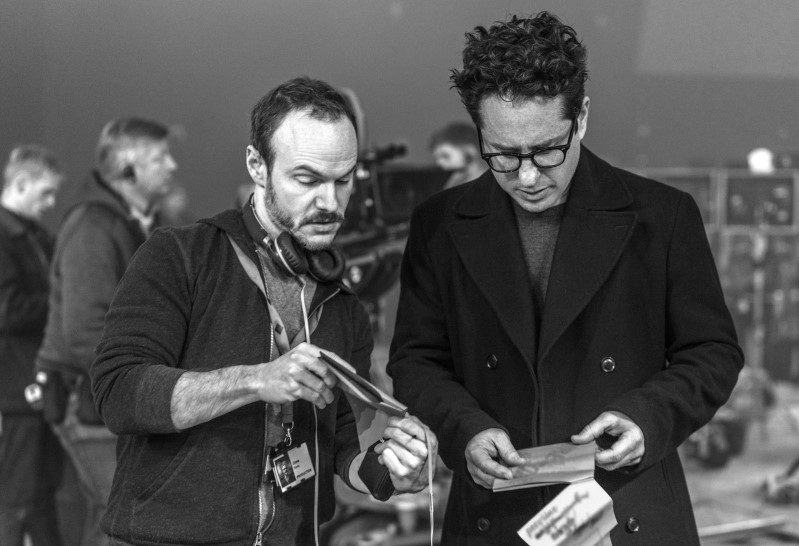 "JJ Abrams Is Over Party" tweets:
#jjabramsisoverparty i'll see you in hell bitch https://t.co/Ljajx6Qcls

— isabella (@janesandrews) December 17, 2019
Mando https://t.co/h7IGX4JmWf

— El Blogiante———- (@ElBlogiante) December 17, 2019
#jjabramsisoverparty Forget about the sequel trilogy and stan rogue one instead —pic.twitter.com/0RM99FxUIM

— No, I do. (@Rosas_Lilas) December 17, 2019
the last jedi is the best sequel movie #jjabramsisoverparty pic.twitter.com/z1E5IamqdS

— ———-|———— ———- (tros spoilers) (@winonaryderzs) December 17, 2019
stan anakin #jjabramsisoverparty pic.twitter.com/kCNWjYPMOp

— dorothy (@airyapricity) December 17, 2019
maybe if jj abrams stanned ben solo #jjabramsisoverparty pic.twitter.com/RVcCIq1dUw

— ben solo, prince of alderaan (@firstorderkyIo) December 17, 2019
I see #jjabramsisoverparty trending because he apparently corrected course with this film after the last one curbed conventions and pissed off fans, thus pissing off fans.

— Liam Shimizu (@L_i_A_M_K) December 17, 2019
why stan star wars when you can stan the witcher it's finished and the ending is very satisfying #jjabramsisoverparty pic.twitter.com/AWPGA6CiF0

— (tros spoilers)❦ (@freyasolo) December 17, 2019
i'm done with this bitch, feel like pure shit just want rian johnson back #jjabramsisoverparty pic.twitter.com/6pIxPoDyWG

— jaden (@saturnsfilm) December 17, 2019
Well congratulations Jar Jar Abrams, you have successfully alienated absolutely everyone from Star Wars.

That's two "Star" franchises in a row you fucked up. #jjabramsisoverparty

— Gamera Godzilla (@totominya) December 17, 2019