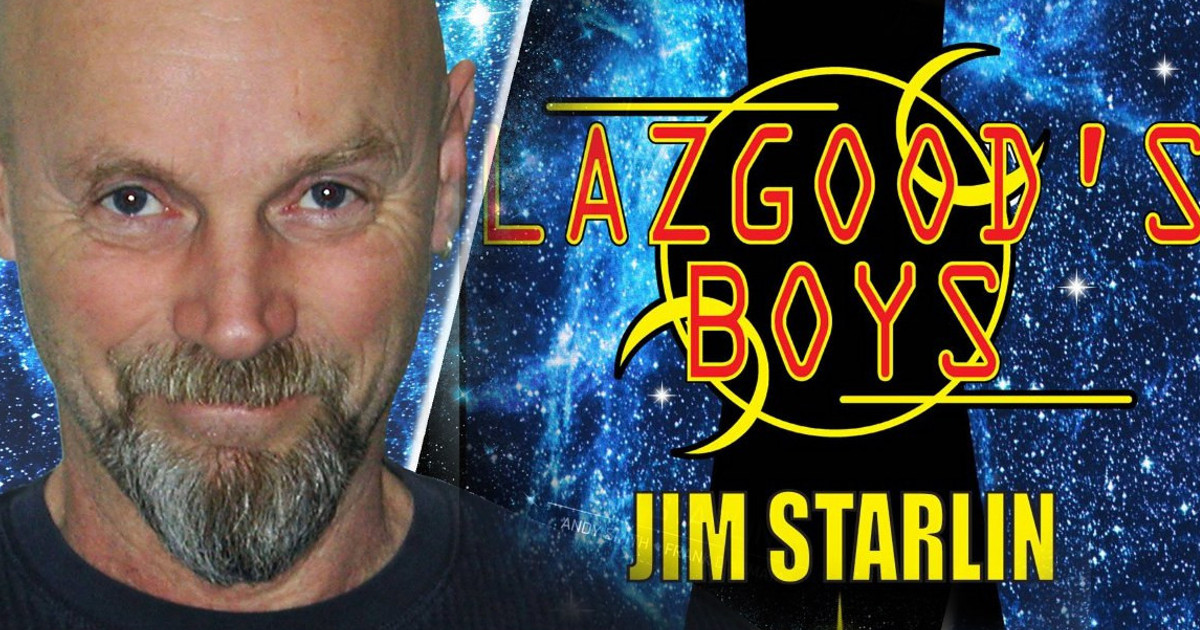 Looking for a science fiction story with lots of plot twists, weird and unusual characters and a bit of political bite? If so, Jim Starlin suggests you check out his first solo novel, LAZGOOD'S BOYS, published through Amazon for $3.99.
You don't need a Kindle for this. Both iPad and Android have free apps for reading Kindle e-books on their platforms.
Lazgood's Boys is the first of a series of novels Starlin is working on under the umbrella title of The Hardcore Station Series. Yes, this is an offshoot from his short-lived 1998 comic book series of the same name. Starlin explains, "Even though the comic book miniseries didn't work out all that well, I always loved the story's setting and had many other tales floating around in my head involving that free-wheeling commercial satellite and its citizenry." Now he's getting his chance to expand upon that original concept.
The novel is set in a not-so-distant future, where an alien corporation, OmniEver Inc., which already rules near to a thousand planets, has added Earth to its corporate family. This conquest was managed simply by using its superior technology to undermine the world's economic/political structure to its advantage. Their mousetraps work far better and are much cheaper than any an Earth business can produce.
The tale starts with a fairly-new-to-Earth alien smuggler, Maki Walsh, illegally transporting from what was once Mexico three genetically altered human infant boys to their respective foster parents in the in-transition United States. The hope is that the lads will grow up to become the saviors, who free Earth from its alien domination. The deliveries work out okay with the first two kids, but the third Maki gets stuck with and ends up raising.
Flash forward over the years and it becomes apparent that the now grown-to-adulthood Lazgood's boys are instead headed toward bloody conflict with each other. Along the way to their inevitable showdown the reader is treated to a master world-builder at his best. Starlin paints a picture of a tomorrow dominated by an alien take-no-prisoners laissez-faire capitalistic philosophy. Particularly memorable are a young girl's struggle to keep her ailing mother alive and one of the "Boy's" experience in military service.
A prequel to Lazgood's Boys, HARDCORE MINDGAMES has already been written, Starlin revealed, and is currently in the works to be published in e-book form through Amazon. "I'm also in the middle of writing the as yet untitled follow-up book to Lazgood's Boys. It'll be set ten years after where Lazgood's Boys leaves off."
Starlin is best known for his work at Marvel Comics, where he created Thanos the Mad Titan, Drax and Gamora (from the Guardians of the Galaxy) and the Infinity Gems (The Infinity Stones from the Marvel Movies). He also co-wrote three novels with author Daina Graziunas: Among Madmen, Lady El and Thinning the Predators. Jim was just recently inducted into the Will Eisner Comic Book Hall of Fame.
Lazgood's Boys is available through Amazon: http://amzn.to/2eLvHxY.