Jeremy Renner and Hailee Steinfeld are spotted on the set of the Hawkeye Marvel Disney Plus series as filming has begun in NYC.
For some reason, it hasn't been officially announced, but with Hailee Steinfeld now confirmed as a part of the show, she will be playing Kate Bishop who is said to take over the Hawkeye mantle from Clint Barton.
Hailee Steinfeld and the directors behind Hawkeye recently teased the actress as for the series, but again, no official announcement has been made as of yet for some reason.
The footage below also features a dog, which is thought to be Lucky the Pizza Dog, who in the comics is first named Arrow and is owned by a member of the mafia, but befriends Hawkeye who renames him Lucky after getting beaten and surviving.
Jeremy Renner also posted a photo from the set of his char which has Clint Barton and an arrow.
"Ms. Bishop … we need you!" Renner said on Instagram. See below.
Hawkeye is also rumored for the Thunderbolts.
Hawkeye on Disney Plus joins WandaVision, The Falcon and the Winter Soldier, Loki, Ms. Marvel, She-Hulk, Moon Knight, and the What If? animated series.
Jeremy Renner, Hailee Steinfeld Hawkeye set video:
Os protagonistas Hailee Steinfeld como Kate Bishop e Lucky the pizza dog, ao lado do figurante Jeremy Renner como Clint no set de HAWKEYE.pic.twitter.com/MNWvxIfeHJ

— Nação Marvel #NM50k (@NacaoMarvell) December 2, 2020
Jeremy Renner teases Hailee Steinfeld as Kate Bishop:
Jeremy Renner Hawkeye and Kate Bishop concept art: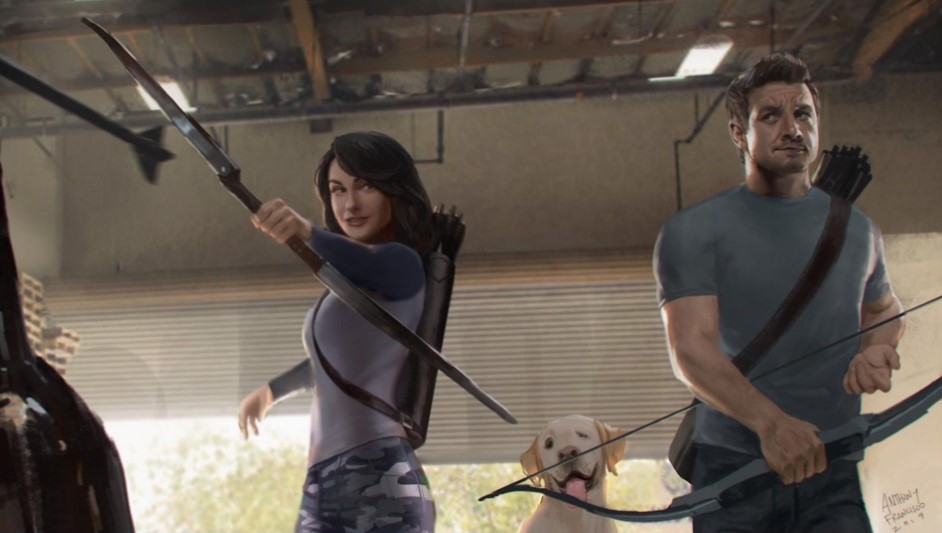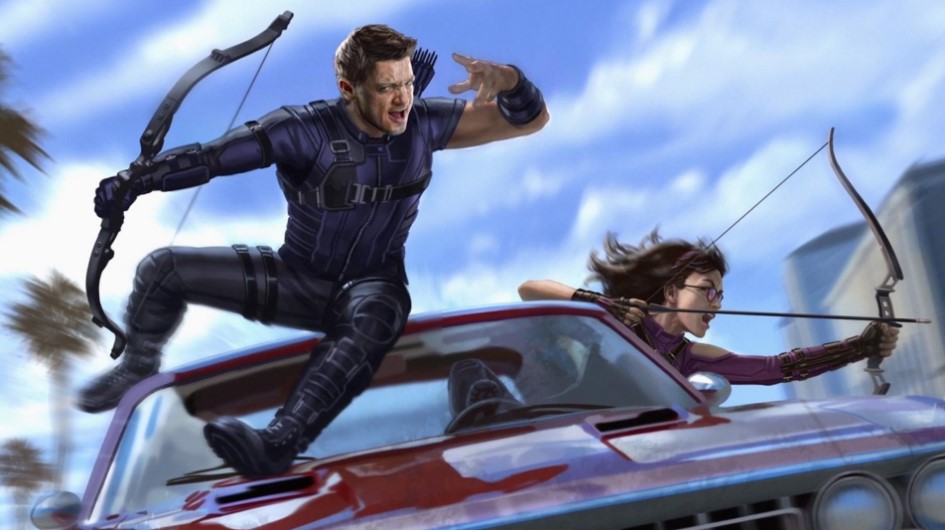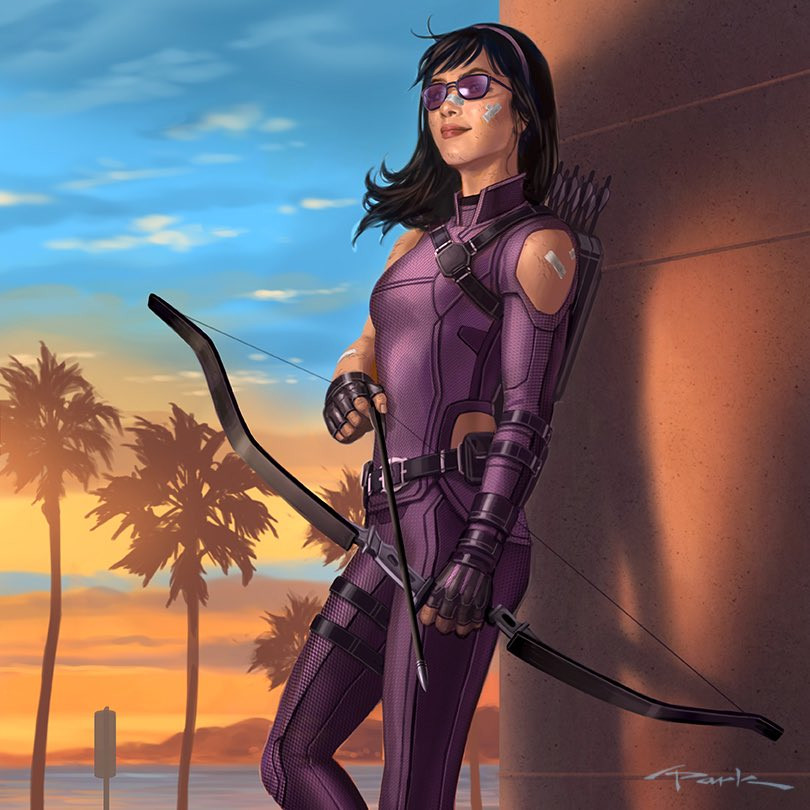 Marvel.com describes Kate Bishop as:
Like Clint Barton with whom she shares a moniker, the strong-willed Kate Bishop is a masterful archer who uses her excellent marksmanship to fight against evil.
Kate Bishop utilizes her notable combat abilities to fight the good fight, whether as a Young Avenger, alongside mentor Clint Barton, or on her own.
While Kate Bishop has no super human abilities, she is one of the best archers in the world thanks to her extensive training.
Kate is also an accomplished athlete and hand-to-hand combatant, having trained in many forms of martial arts to become a formidable fighter.
Kate Bishop is inspired to take on the moniker Hawkeye after the purported death of her hero, Clint Barton, an Avenger who she held in high-regard in particular for his lack of super powers.