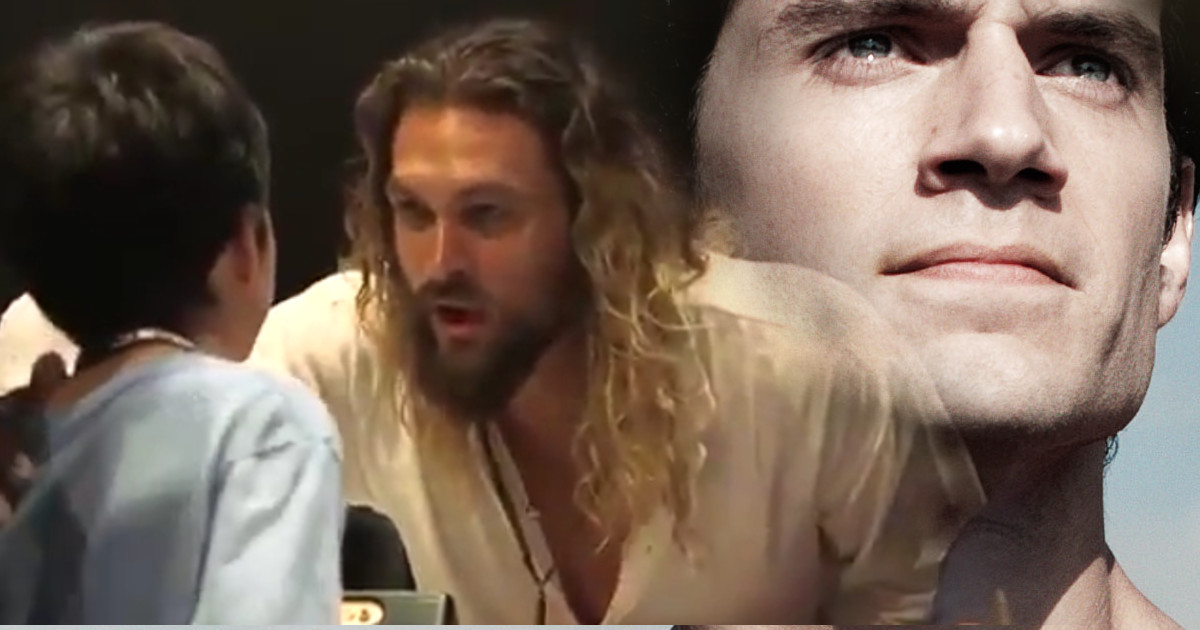 Yesterday during the WB Hall H presentation at Comic-Con a young Superman fan asked about the Man of Steel being in the Justice League movie.
Aquaman Jason Momoa responded to the boy that Superman is dead! Gal Gadot then chimed in that Superman fans will be happy with Justice League.
Watch the clip of how it went down here:
Now following the Justice League Comic-Con panel, the same boy is in line to get autographs where Momoa takes notice and tells the boy, "Hey, don't worry. He's still alive. Okay. Don't worry." Momoa then smiles at Ben Affleck, who is smiling as well.
Check it out. What a nice thing of Jason Momoa to do!
"Justice League" has a November 17, 2017 release directed by Zack Snyder starring Ben Affleck as Batman, Henry Cavill as Superman, Gal Gadot as Wonder Woman, Jason Momoa as Aquaman, Ezra Miller as The Flash, Ray Fisher as Cyborg, J.K. Simmons as Commissioner Gordon and Willem Dafoe an Atlantean, Nuidis Vulko.
Synopsis:
Fueled by his restored faith in humanity and inspired by Superman's selfless act, Bruce Wayne enlists the help of his newfound ally, Diana Prince, to face an even greater enemy. Together, Batman and Wonder Woman work quickly to find and recruit a team of metahumans to stand against this newly awakened threat. But despite the formation of this unprecedented league of heroes—Batman, Wonder Woman, Aquaman, Cyborg and The Flash—it may already be too late to save the planet from an assault of catastrophic proportions.