Jamie Lee Curtis returns to where it all began forty years ago with Halloween, back as Laurie Strode, this time for director David Gordon Green where this film is a direct sequel to the 1978 classic that ignores the events of the films subsequently released.
A new image of Jamie Lee Curtis has been released with Judy Greer who plays Karen Strode.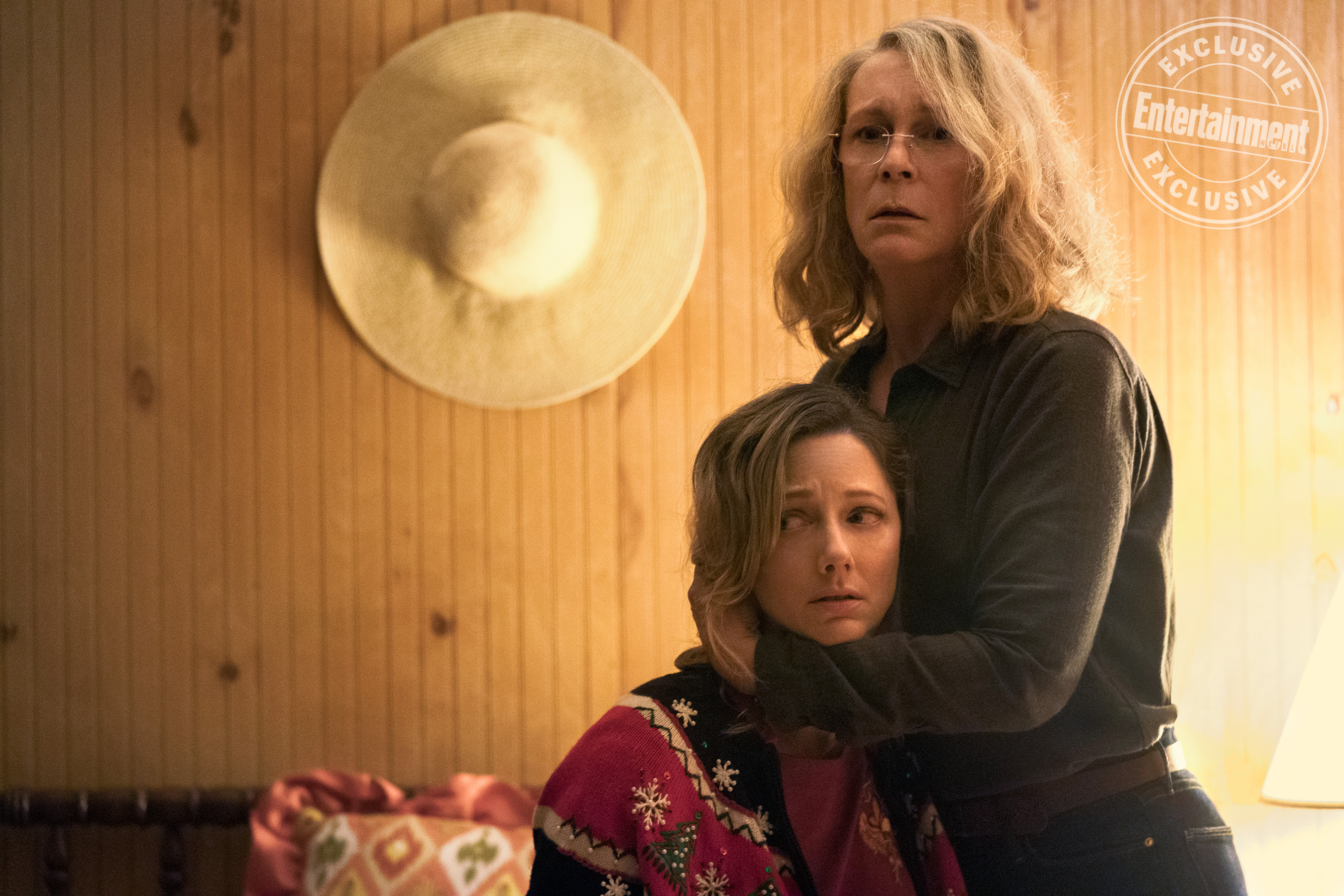 "The first movie I was running more, and in this movie I'm hunting more," Curtis revealed to EW.com. "[You] watch this woman take back the narrative of her life."
It's also been revealed that this version of Halloween removed the brother and sister relationship between Laurie Strode and Michael Myers.
"I was pushing for that removal right off the bat," director David Gordon Green told IGN. "I just felt like that was an area where he wasn't quite as scary anymore. It seemed too personalized. I wasn't as afraid of Michael Myers anymore because I'm not his f--king brother so he's not coming after me. And also you've seen it, so wouldn't it be interesting just to see what would happen if it wasn't that, and what does that open up for us if it [was] this random killing that has affected this character? So it just seemed like new territory to bite off."
Halloween has a Friday, October 19, 2018 release. Watch the trailer below.
Halloween
Jamie Lee Curtis returns to her iconic role as Laurie Strode, who comes to her final confrontation with Michael Myers, the masked figure who has haunted her since she narrowly escaped his killing spree on Halloween night four decades ago.
Master of horror John Carpenter will executive produce and serve as creative consultant on this film, joining forces with cinema's current leading producer of horror, Jason Blum (Get Out, Split, The Purge, Paranormal Activity).  Inspired by Carpenter's classic, filmmakers David Gordon Green and Danny McBride crafted a story that carves a new path from the events in the landmark 1978 film, and Green also directs.
Halloween will also be produced by Malek Akkad, whose Trancas International Films has produced the Halloween series since its inception, and Bill Block (Elysium, District 9).  In addition to Carpenter and Curtis, Green and McBride will executive produce under their Rough House Pictures banner.
Halloween will be distributed worldwide by Universal Pictures.
The movie also stars Judy Greer, Will Patton, Nick Castle, Andi Matichak and Omar J. Dorsey.