Proving how DC is (or was) a big mess, James Cunn reveals that he was actually writing his new Superman: Legacy before the return of Henry Cavill in Black Adam and all the drama that followed.
When responding to fans on Twitter about which of his DCU projects have entered production, James Gunn revealed that he was actually hired to write Superman: Legacy over six months ago.
So that means all the while there was talk of Henry Cavill returning as Superman and returning in Black Adam, Gunn was already hired by David Zaslav and Warner Bros. Discovery to write a new Superman movie.
It also happened all the while when Gunn was advising Zaslav on the future of DC, which ended up with James Gunn and Peter Safran in charge of DC studios.
Wow. Talk about a massive frickin' mess.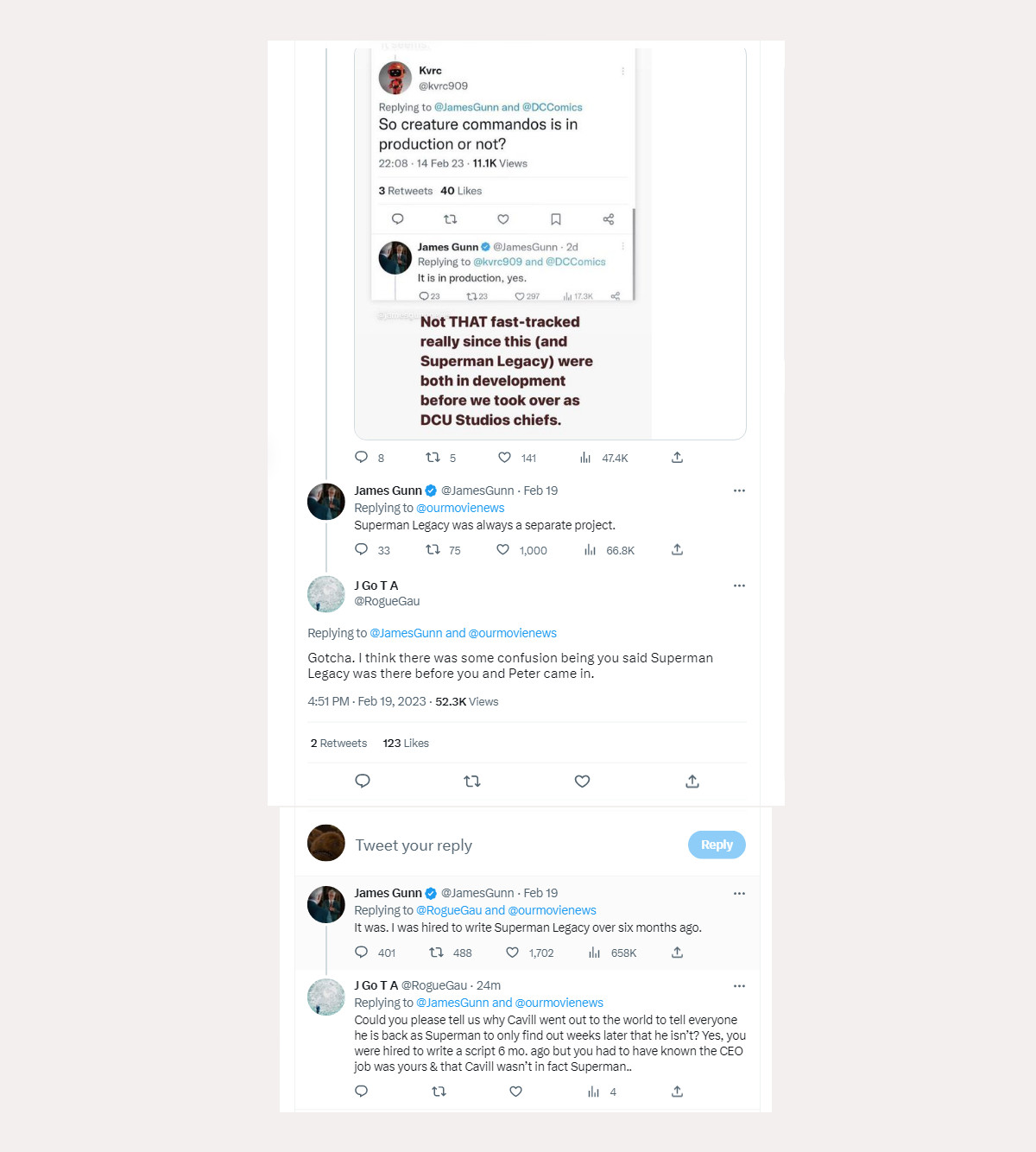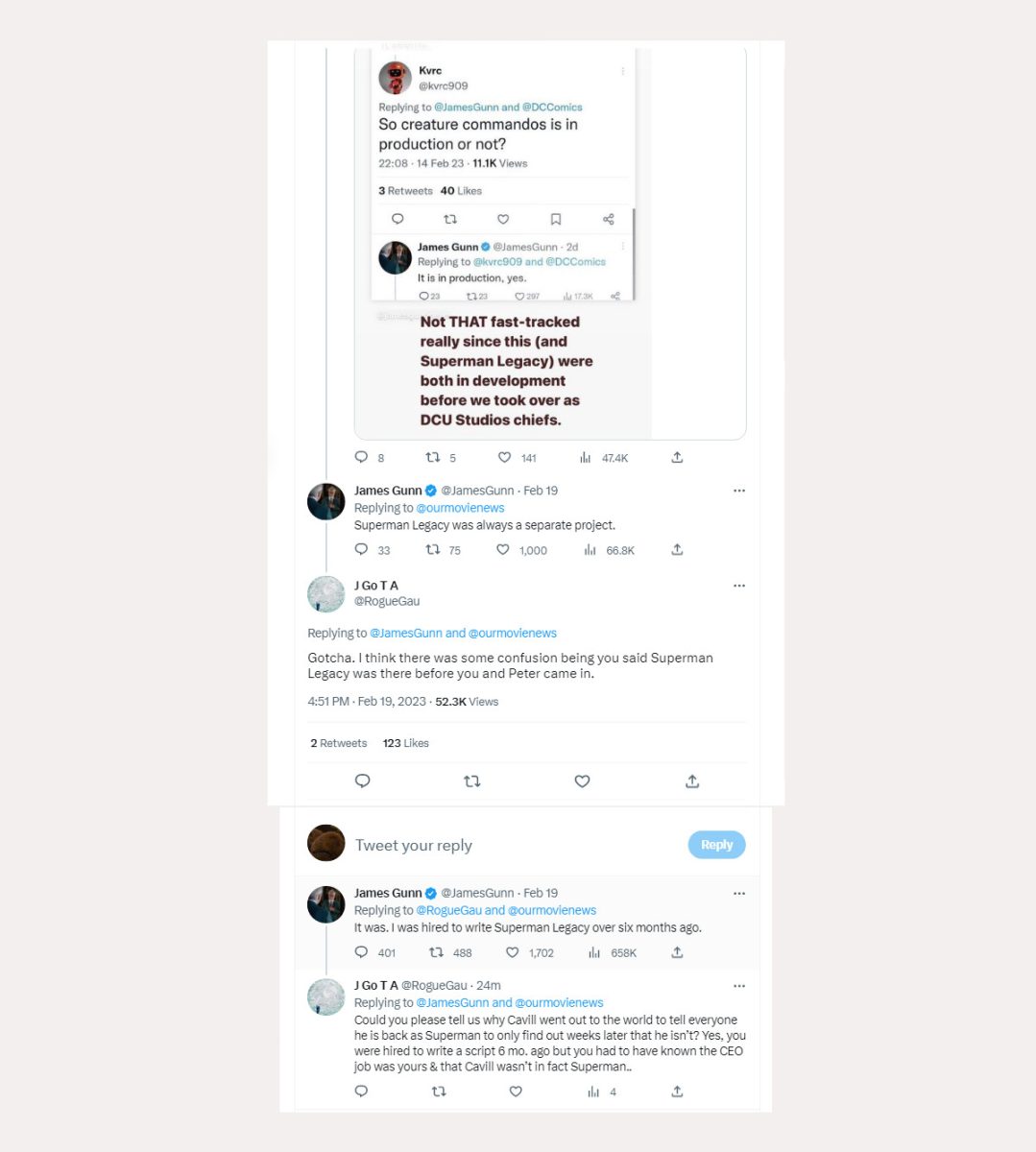 Is James Gunn to blame for the Superman problems?
So going over the timeline of things:
James Gunn is developing a Superman movie; Dwayne Johnson goes ahead of WB brass to get Henry Cavill back as Superman; Henry Cavill returns in Black Adam; Man of Steel 2 is reported to be in development; Henry Cavill takes to social media and takes part in a huge interview in NYC to announce his return as Superman.
Meanwhile, again James Gunn has been developing Superman: Legacy; Gunn has had the ear of Zaslav for months; convinces Zaslav to put him in charge of DC; gets named in charge of DC Studios in November; announces his own Superman movie; announces that Henry Cavill is done as the Man of Steel.
Wow!
While it does sound as if this could be James Gunn's fault and he is the blame, what has previously been reported is that prior to Gunn taking over DC, WBD was simply handing out DC IPs to whoever wanted them, which I think explains how somthing like the Constantine 2 movie got through the cracks.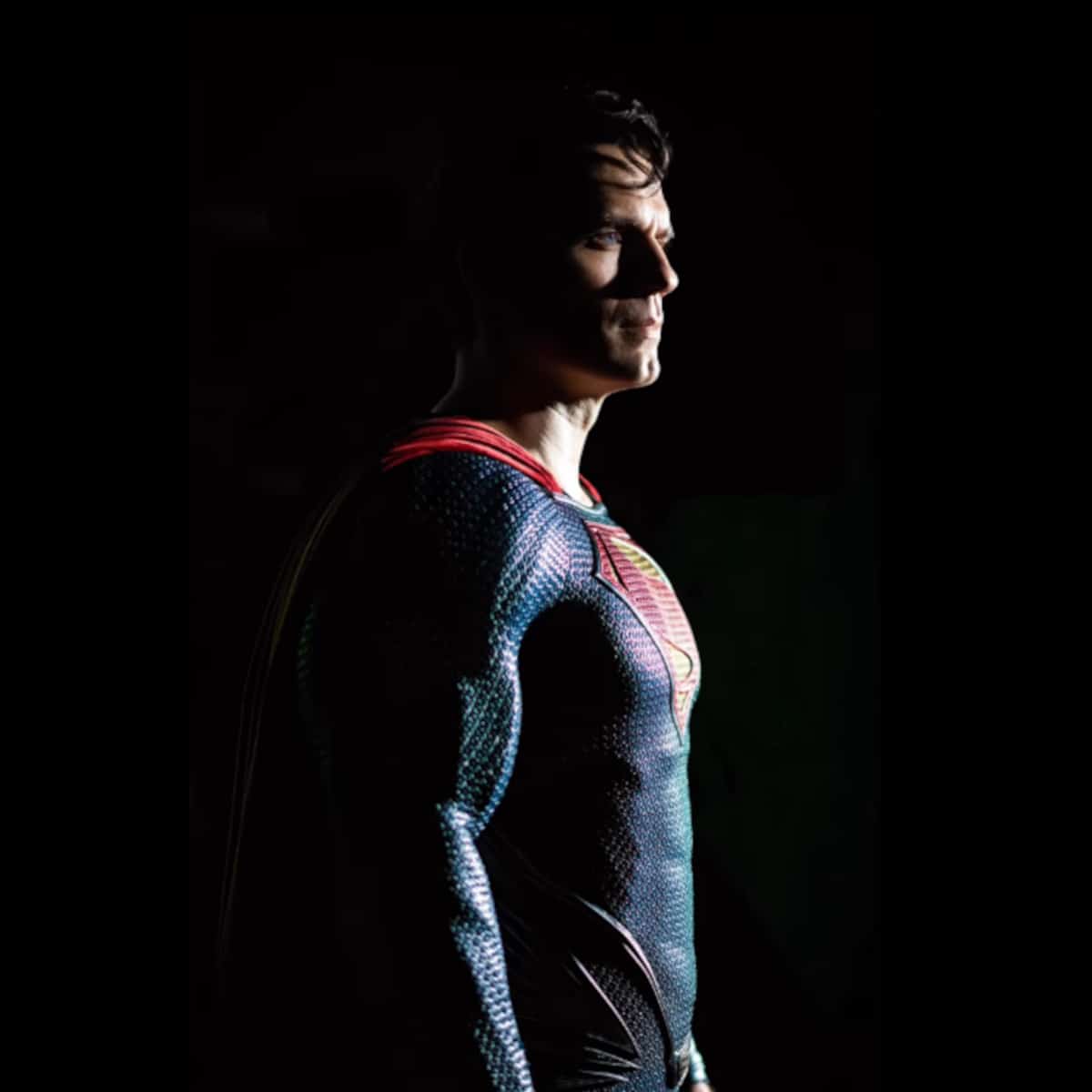 James Gunn explains how DC has been f'd up and how Henry Cavill got dicked over
Gunn even said DC has been f'd up.
"I wanted to take care of these characters. And we all know it's been a fucked-up road for many of them for the past few years, and things haven't been together—and I really thought, it is a challenge, but I think it's a possibility to create something really wonderful with these characters. I can't go into politics. I can't do anything with science. So the only thing I can do for this planet is to create stories about love. And that's what I think that we can do over the next eight to 10 years," Gunn said during his DC announcements in January.
Gunn continued, "The history has been shit. It's been a real fucked up journey for DC. I think that there was basically no one minding the mint and they were giving out IP to any creatives that, you know, smiled at whoever was in charge. There was never any real power given to the people in charge. And so somebody could always go over their head and do whatever they wanted."
Gunn also said that Henry Cavill got dicked around by a lot of people, which makes sense, as you have to wonder why if Henry Cavill wasn't under contract to return as Superman, why Cavill would post on social media and make announcements.
"We didn't fire Henry. Henry was never cast," said Gunn. "For me, it's about who do I want to cast as Superman and who do the filmmakers we have want to cast. And for me, for this story, it isn't Henry."
Gunn added: "I like Henry, I think he's a great guy. I think he's getting dicked around by a lot of people, including the former regime at this company. But this Superman is not Henry, for a number of reasons."
Details for James Gunn's Superman: Legacy includes that it will be released on July 11, 2025, with Gunn likely directing the film.
"It's not an origins story, it focuses on Superman's balancing his Kryptonian heritage with his human upbringing. He's the embodiment of truth, justice and the American way, he's kindness in a world that thinks of kindness as old-fashioned," said Safran about the movie.