Apparently, WB held an IMAX test screening for James Gunn's The Suicide Squad movie where a fan on social media says it could be one of the best DC movies.
Captain WMIIIX, listed as a songwriter, tweeted to his 33.3k followers, that he saw The Suicide Squad at the IMAX West Coast Headquarters in Los Angeles.
"Somehow I wandered into an early screening of Suicide Squad at the IMax headquarters… will tell you my thoughts on it in 2 hrs….," tweeted the Captain. "Ok… so this film is…WILD Idris Elba & Viola Davis were excellent leads Margot Robbie really crushes this Harley Quinn role. John Cena is downright funny! No spoilers but this might be the strongest DC film I've ever seen. I feel privileged to have seen it at this theater."
The Suicide Squad test screening reaction: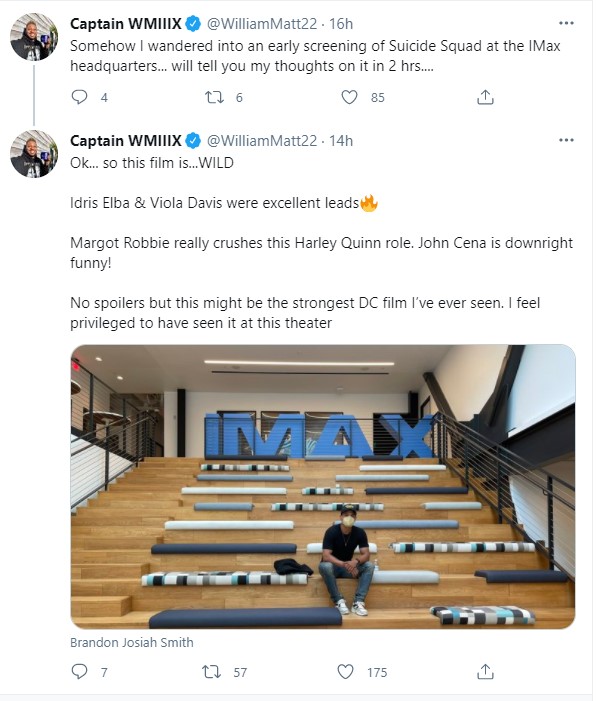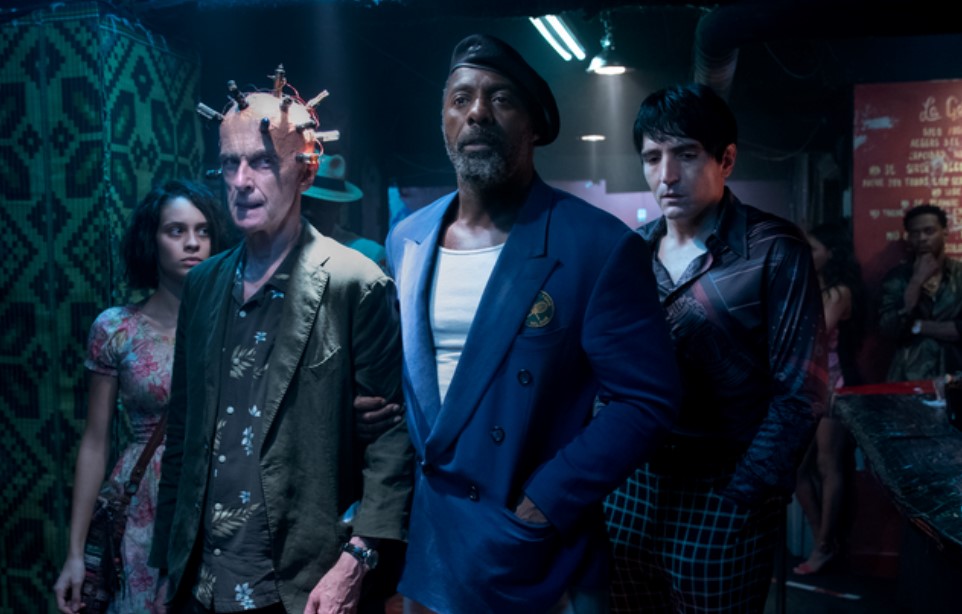 The Suicide Squad is badass
Worth a mention is that test screening reactions are normally pretty positive, but DC insiders have filled me in with a similar reaction as back in 2019 at the San Diego Comic-Con while James Gunn was still developing the movie, insiders filled me in that The Suicide Squad is badass and something that not only DC fans will love, but Marvel fans, and all the fans as well.
I was also told that WB loves Gun, and similar to the description above, that James Gunn has some pretty wild plans for the DC Universe, which now we know includes the John Cena Peacemaker HBO Max series – and possible involvement in a DCEU reboot – and Gunn recently hinted he is sticking around DC once done with Marvel's Guardians of the Galaxy movies.
The Suicide Squad gets released August 6, 2020 in theaters and on HBO Max starring Margot Robbie, Idris Elba, John Cena, Joel Kinnaman, Jai Courtney, Peter Capaldi, David Dastmalchian, Daniela Melchior, Michael Rooker, Alice Braga, Pete Davidson, Joaquín Cosio, Juan Diego Botto, Storm Reid, Nathan Fillion, Steve Agee, Sean Gunn, Mayling Ng, Flula Borg, Jennifer Holland and Tinashe Kajese, with Sylvester Stallone, and Viola Davis.