Director James Gunn lets the runtime be known for his The Suicide Squad movie which is 132 minutes.
Gunn responded to a fan on Twitter and remarked the run time is 2 hours and 12 minutes long.
"2 hours and 12 minutes. #TheSuicideSquad That was a very inaccurate dream," said Gunn.
While the 132 number seems a perfect fit for Suicide Squad, Gunn said it wasn't planned.
"I wrote, filmed, & edited the best movie I could & it ended up at this length. No one ever planned for it to be this long," said Gunn.
For comparison, the 2016 David Ayer Suicide Squad was 2 hours and 17 minutes long, or 137 minutes in length.
James Gunn also confirmed to a fan that The Suicide Squad does have a post-credit scene, which may suggest it could lead into a possible sequel or additional spinoffs, as John Cena's Peacemaker has an HBO Max series.
"I hope this isn't the most important question, as I think the movie itself is what matters most, but yes," said Gunn.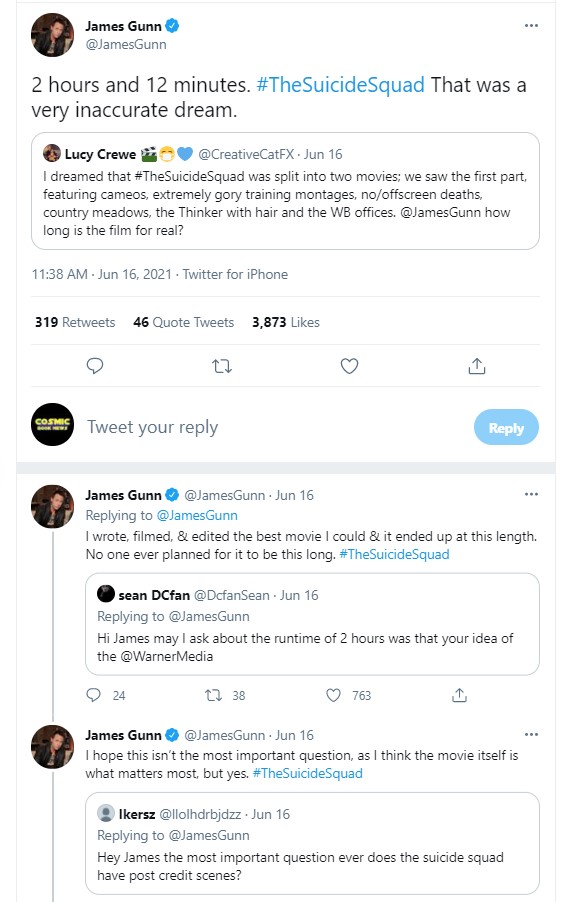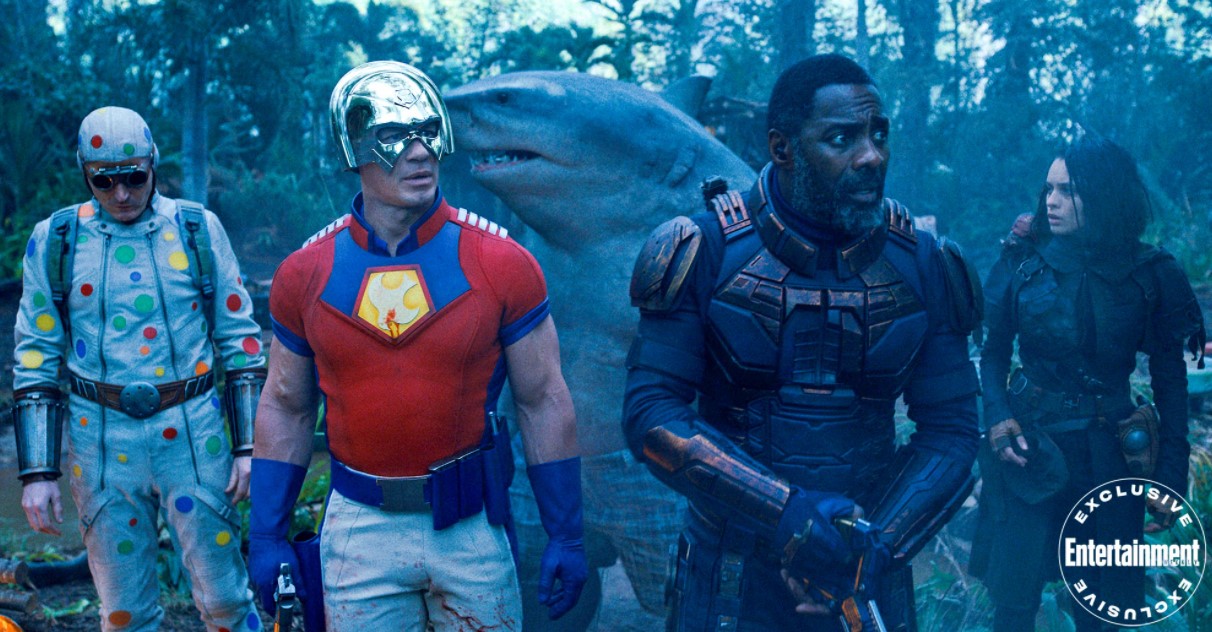 The Suicide Squad is a war caper movie
Over at EW.com which posted a couple of new images (above and below), Gunn also described the flick as a "war caper movie with s—ty supervillains."
Producer Peter Safran also teased the plot.
"Corto Maltese has alien materials they're trying to weaponize to use against the United States and the rest of the world," said Safran. "The Suicide Squad are told to go [there] and destroy Jotunheim, which is this giant fortress."
The Suicide Squad gets released August 6, 2021 in theaters and on HBO Max.