James Gunn will be saying his goodbyes to Marvel in May as Guardians of the Galaxy 3 will be his last MCU project now that he is co-head of the DCU.
James Gunn recently promoted The Guardians of the Galaxy Holiday Special on Twitter which features an image of himself with his brother Sean Gunn and Kevin Bacon, which saw a fan respond, "You are of DC, NO Marvel!!!"
Gunn replied to the Tweet that he isn't abandoning Guardians of the Galaxy and that fans can love both DC and Marvel.
"As was made clear in all press, until May I am both DC & Marvel. I've dedicated the majority of the past 10 years of my life to the Guardians trilogy, & I'm not abandoning them or the thousands of people who worked on them at the 11th hour. The world won't end if you love both," Gunn tweeted.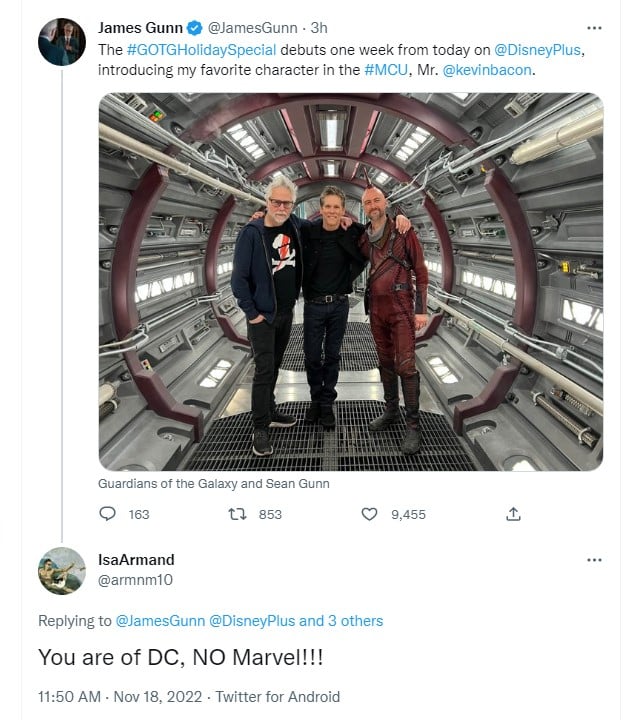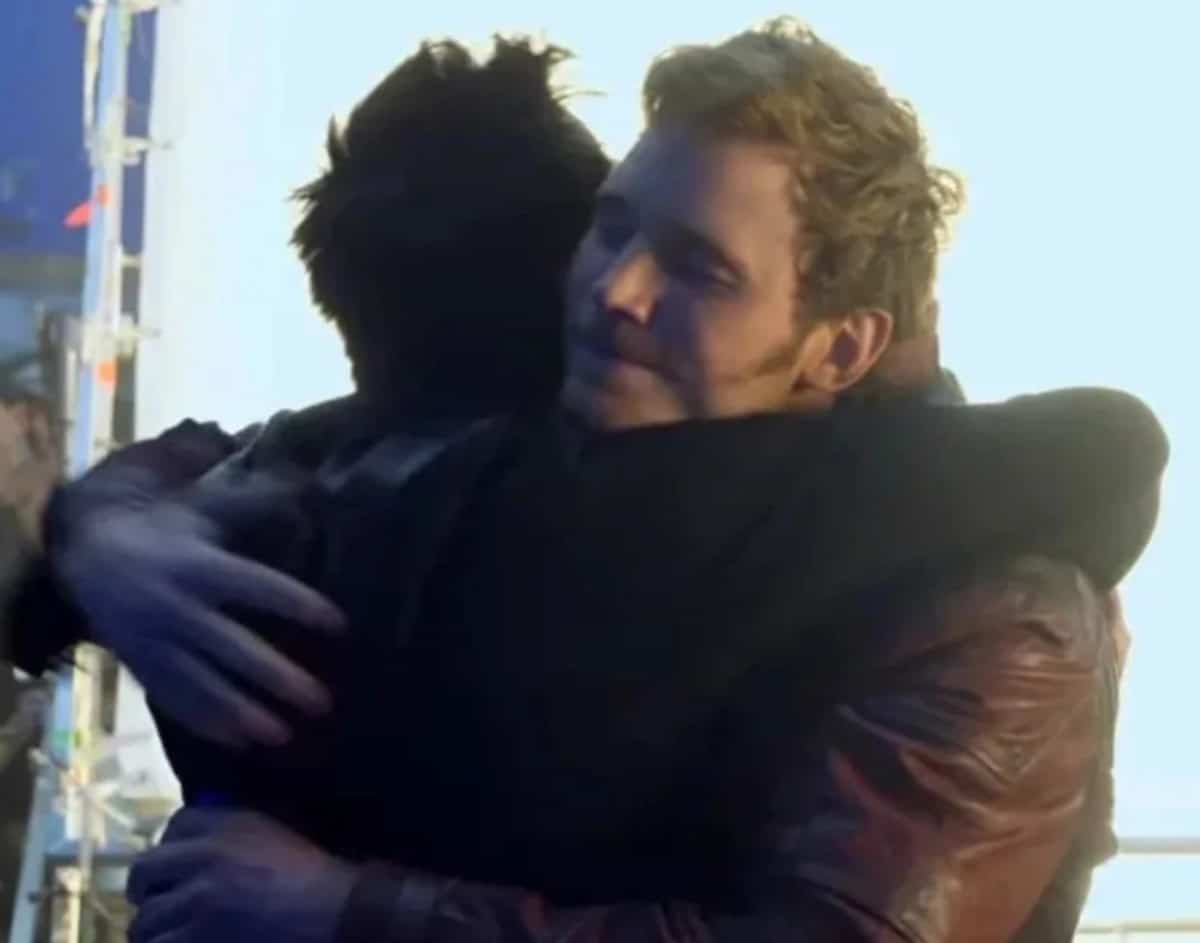 James Gunn welcomes all fans to the DCU
Kevin Feige has also confirmed James Gunn will be done with Marvel in May as Guardians of the Galaxy 3 gets released on May 5, 2023.
"He's got a lot of work to do for Marvel between now and May, which he's well aware of," Feige said following Gunn announced as co-head of the DCU. "But after that, I'll be first in line to see anything he does."
Gunn recently addressed not only the DC fans but all the fans and invited them into the new universe.
"As the new (& first ever) CEOs of DC Studios, Peter & I think it's important we acknowledge you, the fans, & let you know we hear your different desires for the pathways forward for DC," Gunn previously tweeted. "Although our ability to interact on Twitter has been lessened due to the workload of our new positions, we are listening & open to everything as we embark on this journey, & will continue to do so for the next few years."
Gunn added, "But all our initial focus is on the story going forward, hammering out the new DCU, & telling the Biggest Story Ever Told across multiple films, television shows, & animated projects. We invite all of the DC fandoms from across the multiverse — and everyone else as well — into this new universe. We can't wait to reveal more," said Gunn.
Recently saw Gunn tease Lobo, Mister Terrific, and Jonah Hex.
The official announcement offers James Gunn and Peter Safran have been appointed to the new roles of Co-Chairmen and Chief Executive Officers of DC Studios, overseeing the overall creative direction of the DC Universe across film, TV, and animation under a single banner. 
In their new roles, Gunn and Safran will spearhead the development and execution of a long-term plan for the many properties licensed from DC Comics, focused on continuing the tradition of high-quality storytelling for the DC Universe across audio-visual media, while building a sustainable growth business out of the iconic franchise. In addition to their executive responsibilities, Gunn and Safran will develop, direct, and produce projects.