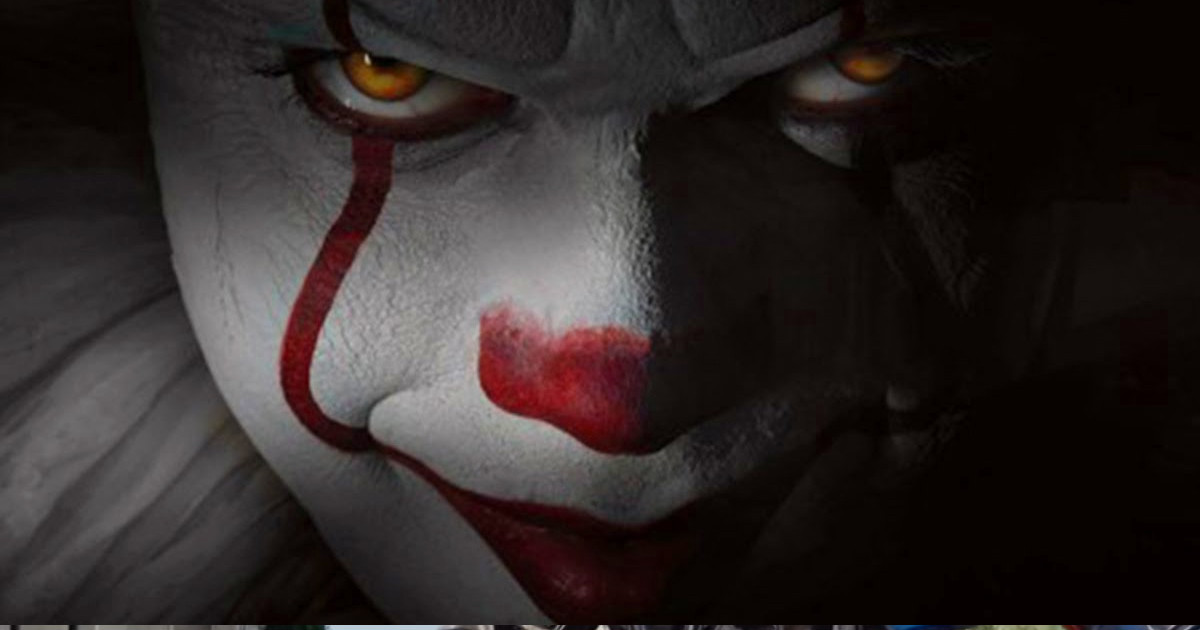 A new trailer drops tomorrow for the It movie. Watch a teaser!
Update: The It trailer is now online.
It has a September 8, 2017 release starring Bill Skarsgard as Pennwise the Clown, Finn Wolfhard, Owen Teague, Jaeden Lieberher, Nicholas Hamilton, Steven Williams, Megan Charpentier, Sophia Lillis, Wyatt Oleff, Jeremy Ray Taylor, Stephen Bogaert, Ari Cohen, Jack Grazer, Chosen Jacobs and Javier Botet.
Synopsis:
New Line Cinema's horror thriller "IT," directed by Andrés Muschietti ("Mama"), is based on the hugely popular Stephen King novel of the same name, which has been terrifying readers for decades.
When children begin to disappear in the town of Derry, Maine, a group of young kids are faced with their biggest fears when they square off against an evil clown named Pennywise, whose history of murder and violence dates back for centuries.