Hot Toys reveals their Iron Spider figure for The Avengers: Infinity War.
The description of the Iron Spider figure also offers some cool details:
This changes everything. The whole world has geared up for the upcoming Marvel blockbuster Avengers: Infinity War that arrives in less than one week time. The friendly neighborhood Spider-Man will have to use his wit, strength, and Spider Sense to help the other heroes stop the warlord from enacting his master plan to collect all the powerful Infinity Stones.
Being the movie in Marvel Cinematic Universe that has been all leading to, the excitement over this massive battle is at a fever pitch and today Hot Toys is thrilled to present the highly anticipated groundbreaking 1/6th scale Iron Spider Collectible Figure which has received a lot of positive reviews after it made its debut at Avengers: Infinity War exhibition powered by Hot Toys!
Designed by Tony Stark, the impressive brand new futuristic Iron Spider Suit has equipped with the latest amazing high-tech weapons. Expertly crafted based on the stylish appearance of Iron Spider with the most up-to-date details in the movie, the collectible figure features three interchangeable heads including a newly developed interchangeable masked head with LED light-up function, a masked head sculpt with four pairs of interchangeable eye pieces to create numerous combinations of Spider-Man's expressions and a newly painted interchangeable head sculpt featuring remarkable likeness of Tom Holland, a newly developed specialized body, a skillfully tailored metallic red and dark blue-colored Iron Spider suit with gold-colored trims perfectly capturing all the tiniest details, two pairs of articulated Iron Spider pincers with stylish gold-colored painting, a variety of spider-web shooting effect parts and a movie themed dynamic figure stand.
Power up your entire Marvel Cinematic Universe collection with this young Spidey in his up-to-date suit from Avengers: Infinity War!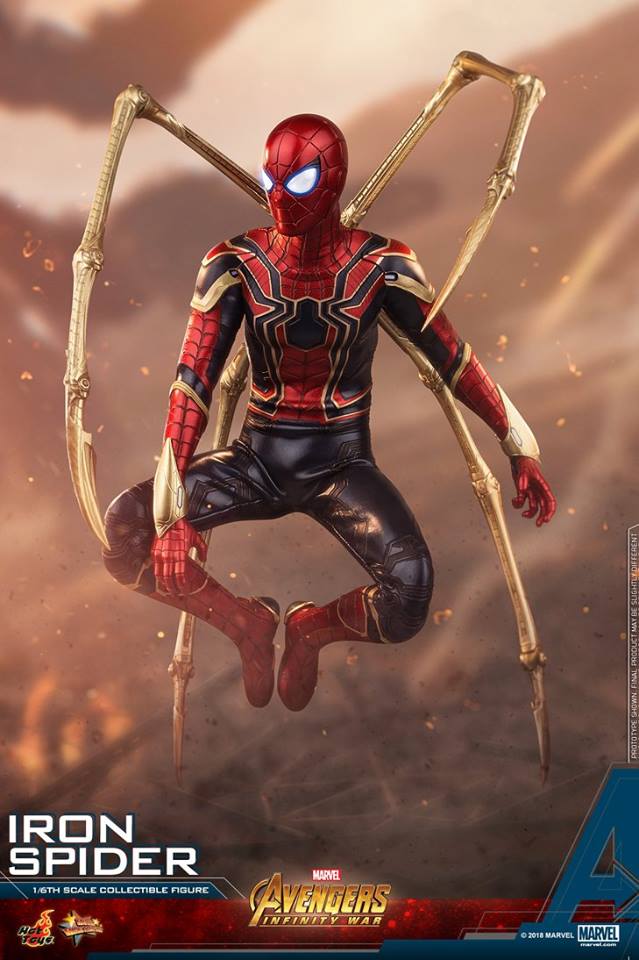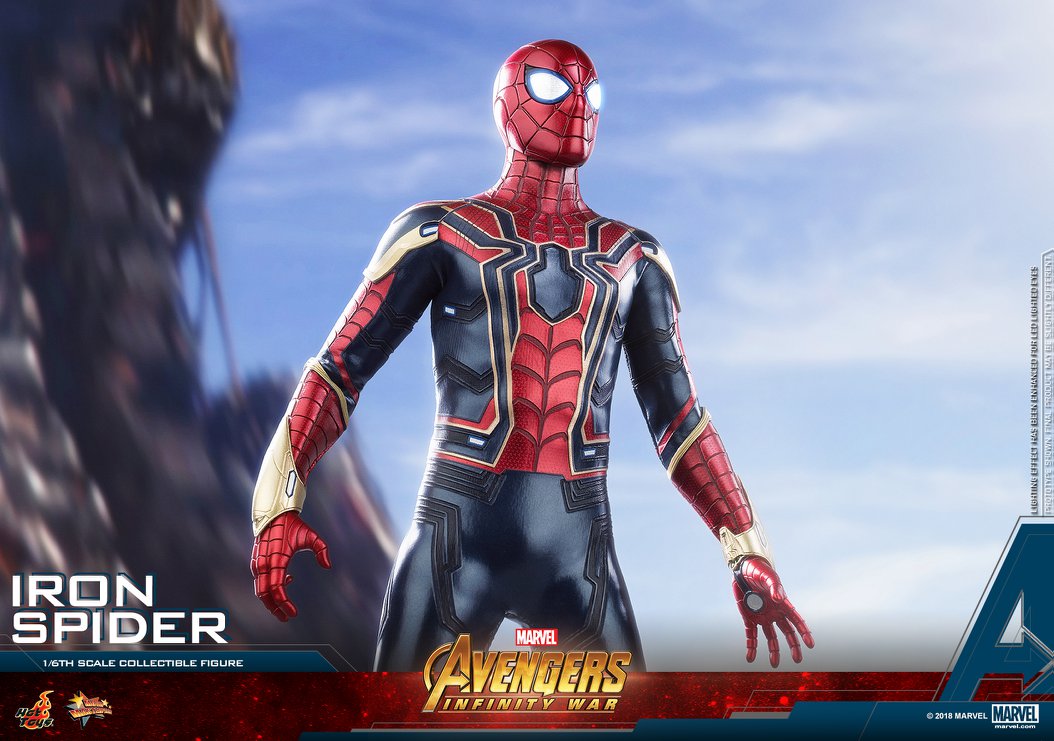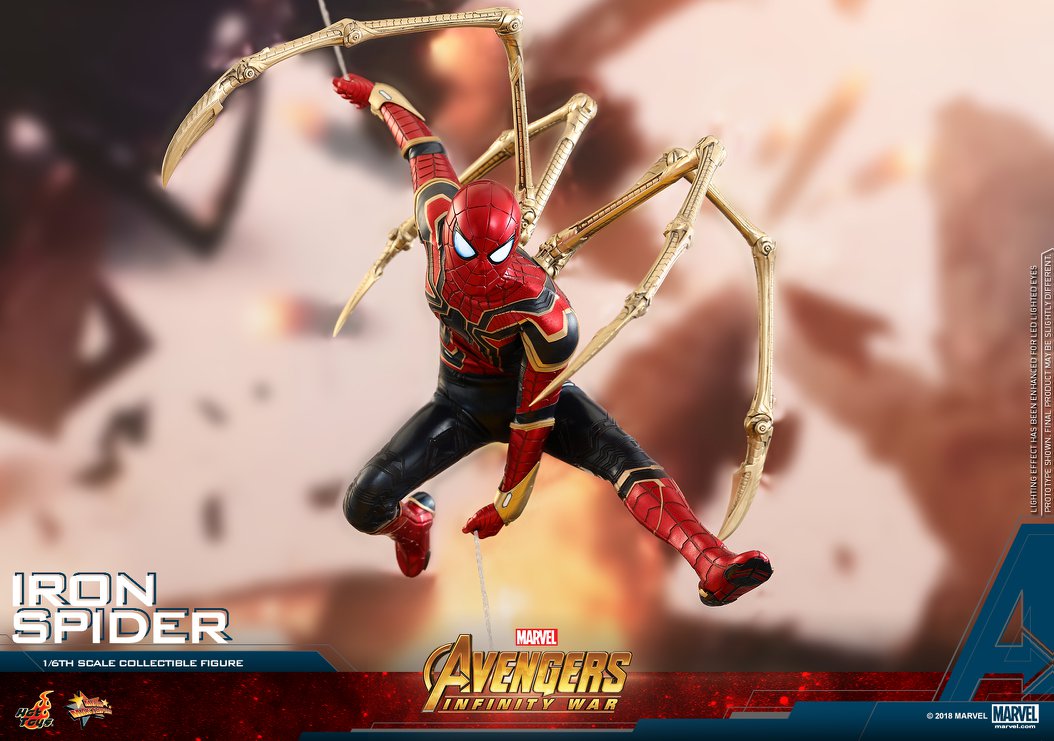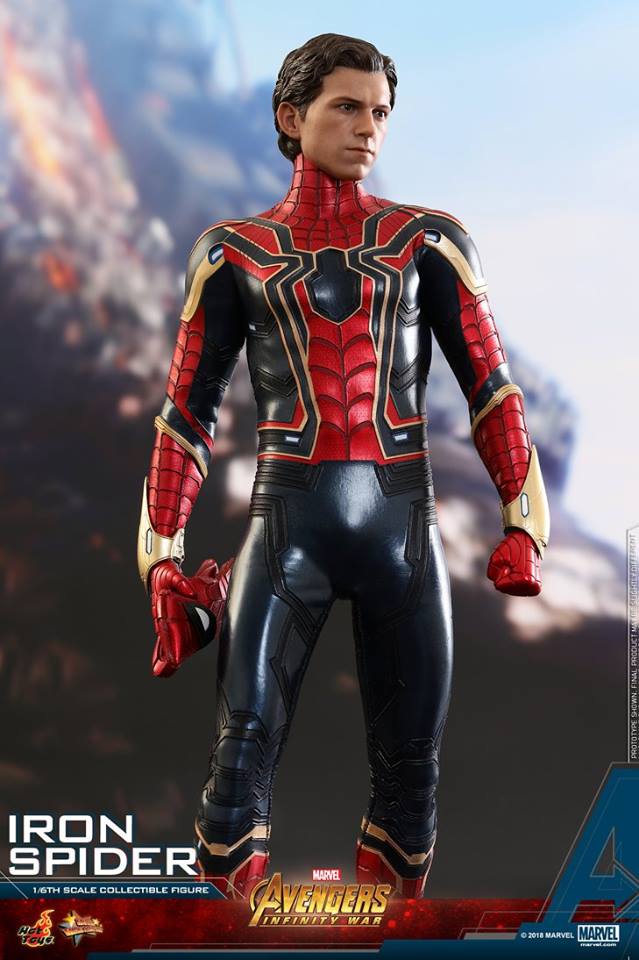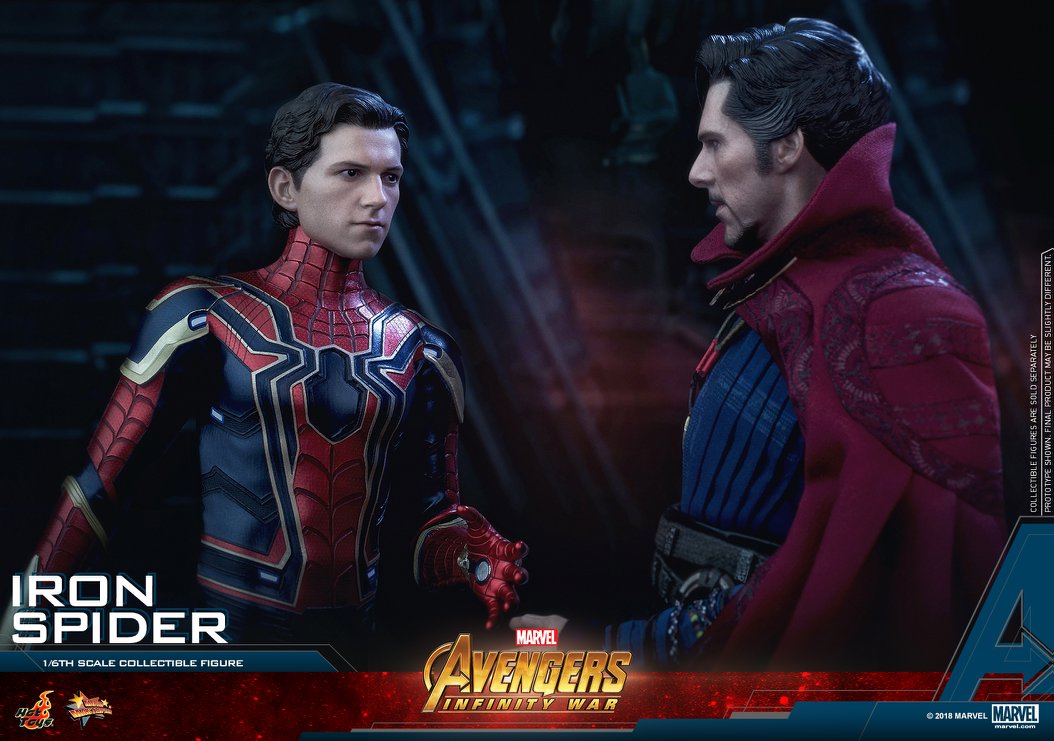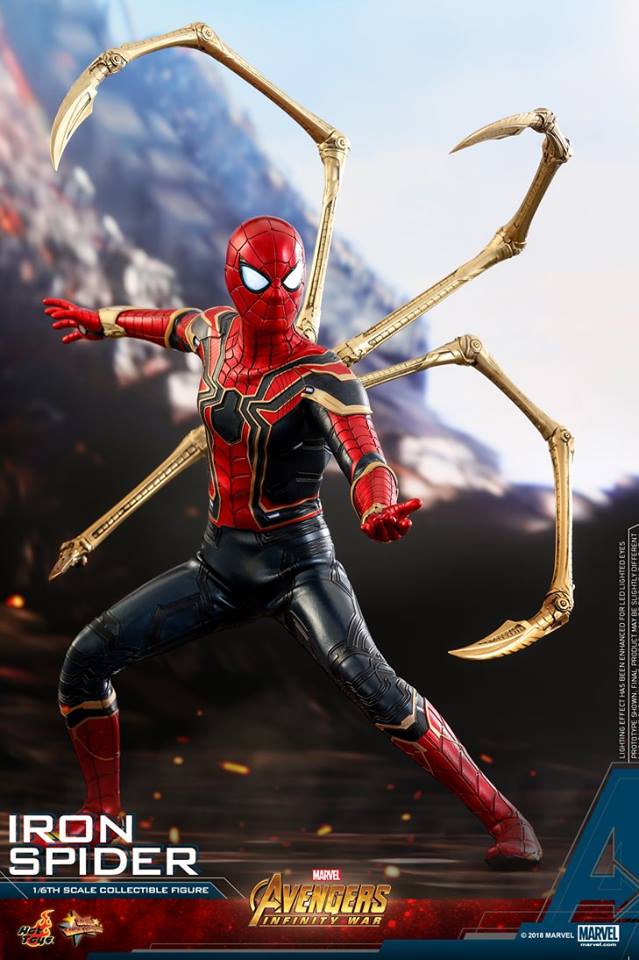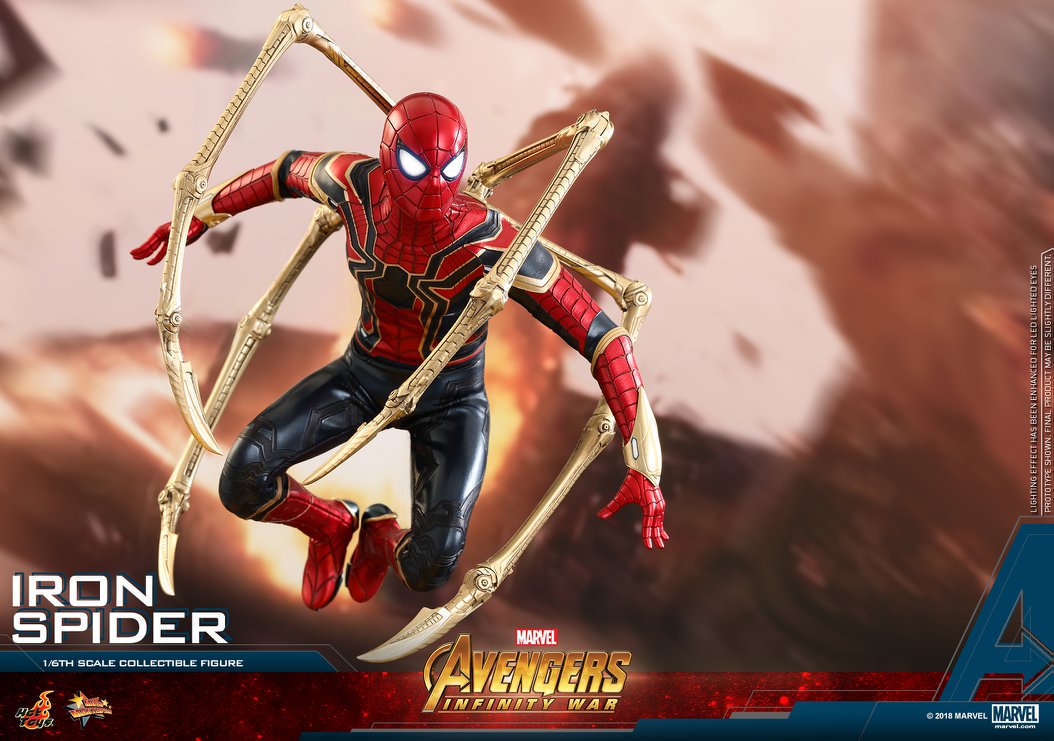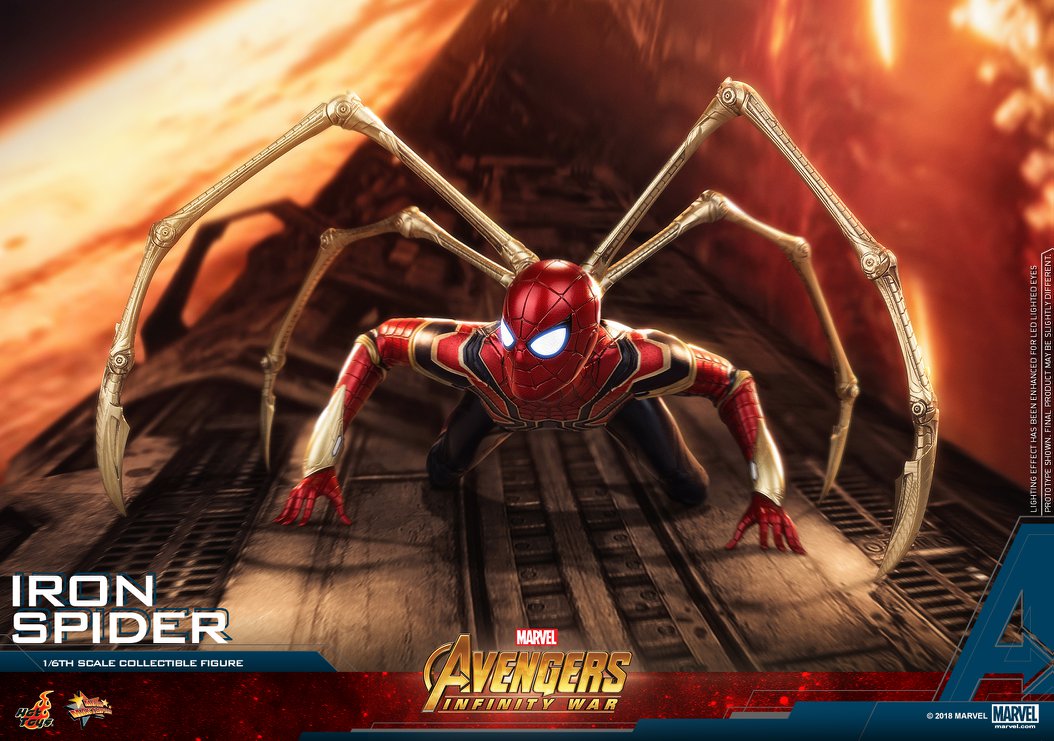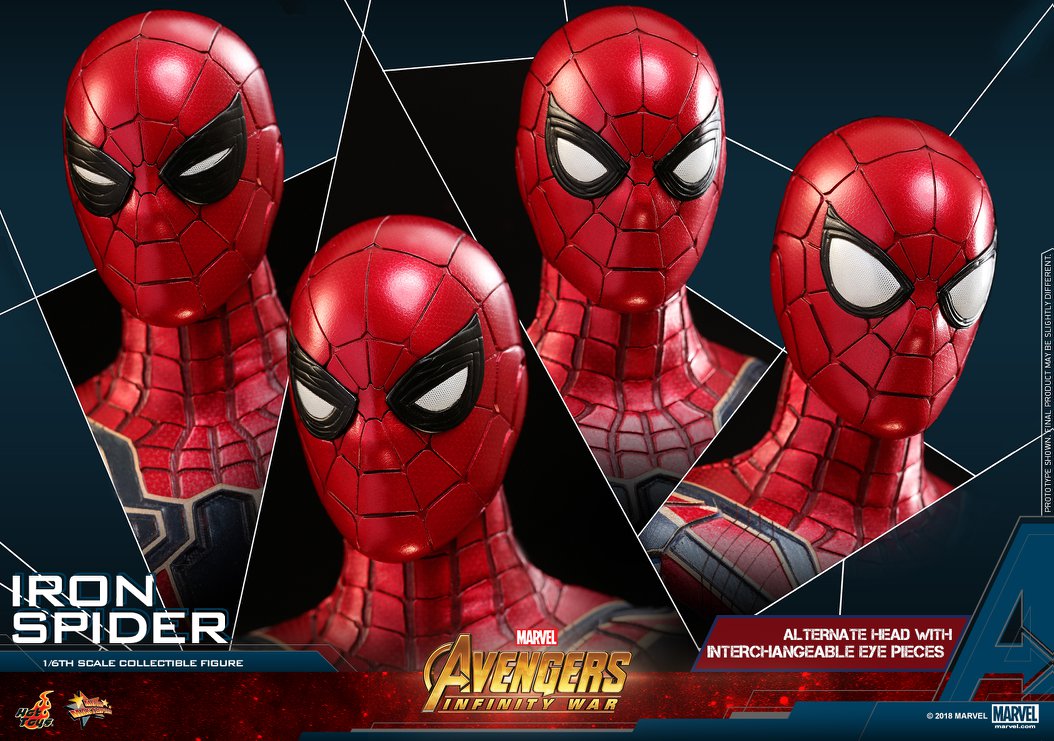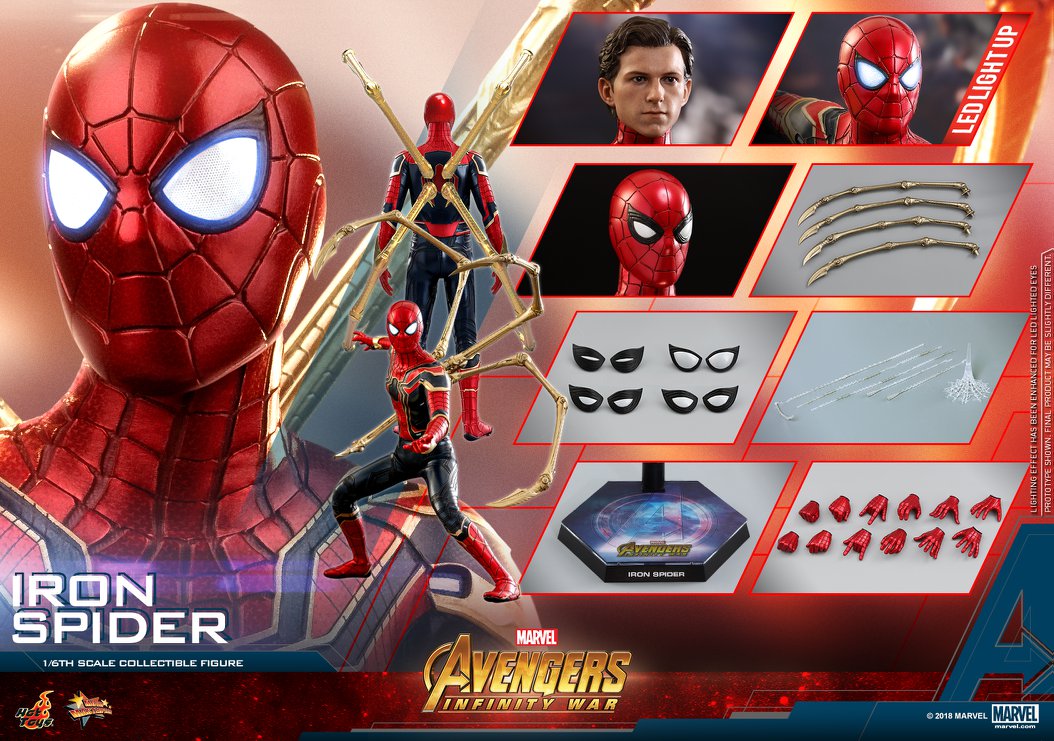 An unprecedented cinematic journey ten years in the making and spanning the entire Marvel Cinematic Universe, Marvel Studios' "Avengers: Infinity War" brings to the screen the ultimate, deadliest showdown of all time. The Avengers and their Super Hero allies must be willing to sacrifice all in an attempt to defeat the powerful Thanos before his blitz of devastation and ruin puts an end to the universe.
Anthony and Joe Russo direct the film, which is produced by Kevin Feige. Louis D'Esposito, Victoria Alonso, Michael Grillo and Stan Lee are the executive producers. Christopher Markus & Stephen McFeely wrote the screenplay. "Avengers: Infinity War" releases in U.S. theaters on April 27, 2018.