Iron Fist Season 2 is now streaming on Netflix, and its Rotten Tomatoes score is now in!
While vastly improved from the first season, the Iron Fist Rotten Tomatoes score is still considered "rotten" as it only comes in presently at a 59%.
Update: The score has dropped to 52% with 13 "Fresh" to "12 Rotten,"
Anything 60% and above is considered "fresh" by the review aggregate site.
The first season only managed 19% at Rotten Tomatoes, so we see reviewers did like the second season a bit more, but no where near some of the other Marvel Netflix series.
Daredevil Season 1 has a whopping 99% "fresh" score, with Season 2 coming in at 78%.
Jessica Jones Season 1 comes in at 93%, with Season 2 at 83%.
Luke Cage Season 1 has a 94%, with Season 2 at 83%.
The Punisher Season 1 received a 66%.
Finally, Defenders received 76%.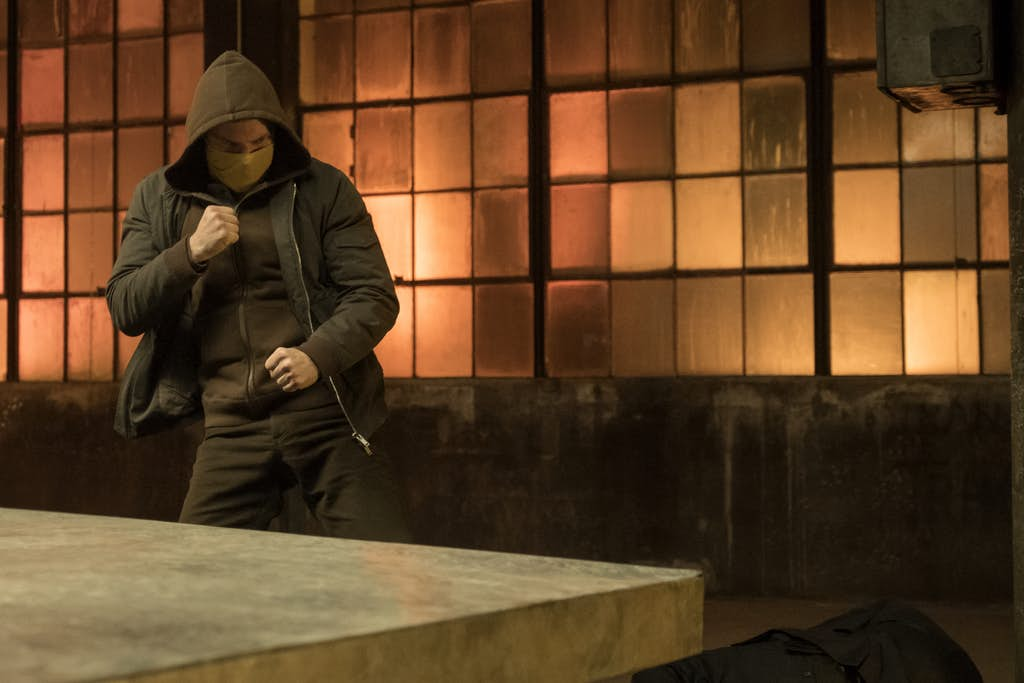 Iron Fist
Obviously the Rotten Tomatoes score might not hold much weight, as it is an average score of all the reviews, and the site appoints each review as being either positive or negative. In addition, fans will have their own opinions.
For example, I really loved the Punisher and thought Daredevil Season 1 was awful, but we see from the above, critic reviewers don't match my own tastes.
I did like what I saw in the recent Iron Fist Season 2 fight promo, so I'm keeping an open mind.
Iron Fist Season 2 stars Finn Jones as Danny Rand, Jessica Henwick as Colleen Wing, Vincent D'Onofrio as Wilson Fisk, Alice Eve as Typhoid Mary, Tom Pelphrey as Ward Meachum, Jessica Stroup as Joy Meachum and Sacha Dhawan as Davos.