An Invincible live-action movie is currently in early development from Robert Kirkman, which follows the new and popular animated series that airs on Amazon.
Kirkman, who first created Invincible as a comic book from Image Comics, confirmed the news at the recent Comic-Con@Home online convention:
"I'm not telling! This is another one of those things that's a little early going but I will say that there are massive efforts going in to make sure that the film experience is unique [and separate from the animated series]…while also being true to Invincible. I couldn't be more excited about the stuff that we're doing but I can't tell you yet."
With the animated series being so popular (and good), we see Robert Kirkman made a point of mentioning that it will be separate from the movie, so it's safe to assume the Invincible live-action movie will also be different than the comic books in some way, meaning the movie may be more unique and original.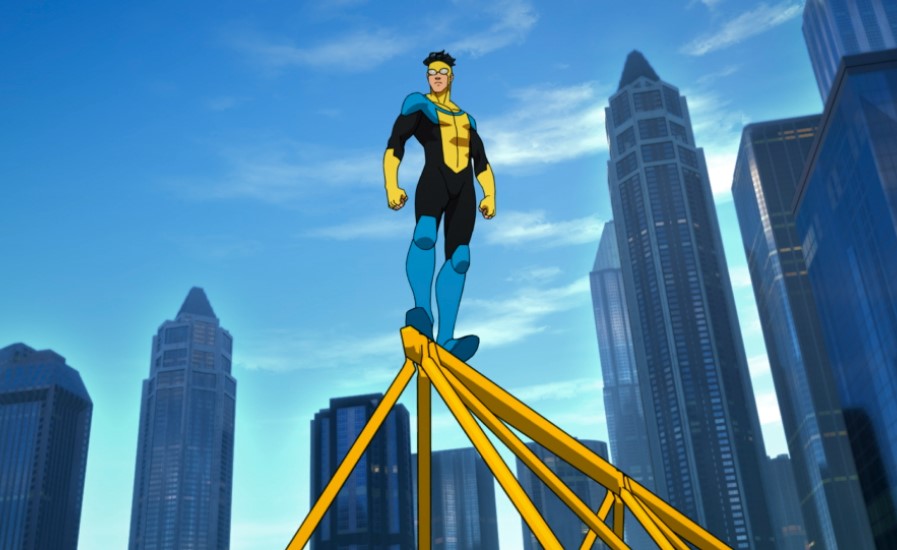 Invincible Season 2 is also on the way
Regarding Invincible Season 2, Robert Kirkman didn't reveal too many details at Comic-Con@Home, but teased Conquest, who like Invincible and his father, Omi-Man, is also a Viltrumite:
Look, the obvious answer is Conquest. I think that we're all looking forward to seeing Conquest. We got a small glimpse of Conquest in season one, and hopefully we'll be seeing him very soon. I know there's a lot of tweaks to that story, a lot of enhancements to that story that I'm very excited about that I've been cooking up. So I can't wait for that.
Invincible is described as:
Mark Grayson is teenage superhero Invincible. He was a normal high school senior with a normal part-time job and otherwise normal life, except his father Nolan is the superhero Omni-Man, the most powerful superhero on the planet. At the age of 17, Mark begins to display superpowers, which come from his father being a member of the Viltrumite race, who, according to Nolan, pioneer the galaxy on a mission of benevolence and enlightenment.

As Invincible, Mark begins working as a superhero, with his father acting as his mentor, and meeting other heroes. Mark worked occasionally with a superhero team called the Teen Team (consisting of Robot, Rex Plode, Dupli-Kate and Atom Eve), from there discovering that his Physics teacher has been turning his students into human bombs. He stops his teacher with the help of the heroine, Atom Eve. He also foils a plan to make an army of robots, created by the Mauler Twins. Meanwhile Omni-Man is kidnapped by aliens, taken to another dimension, but returns after what seems to be only a few days, but was actually eight months to him.