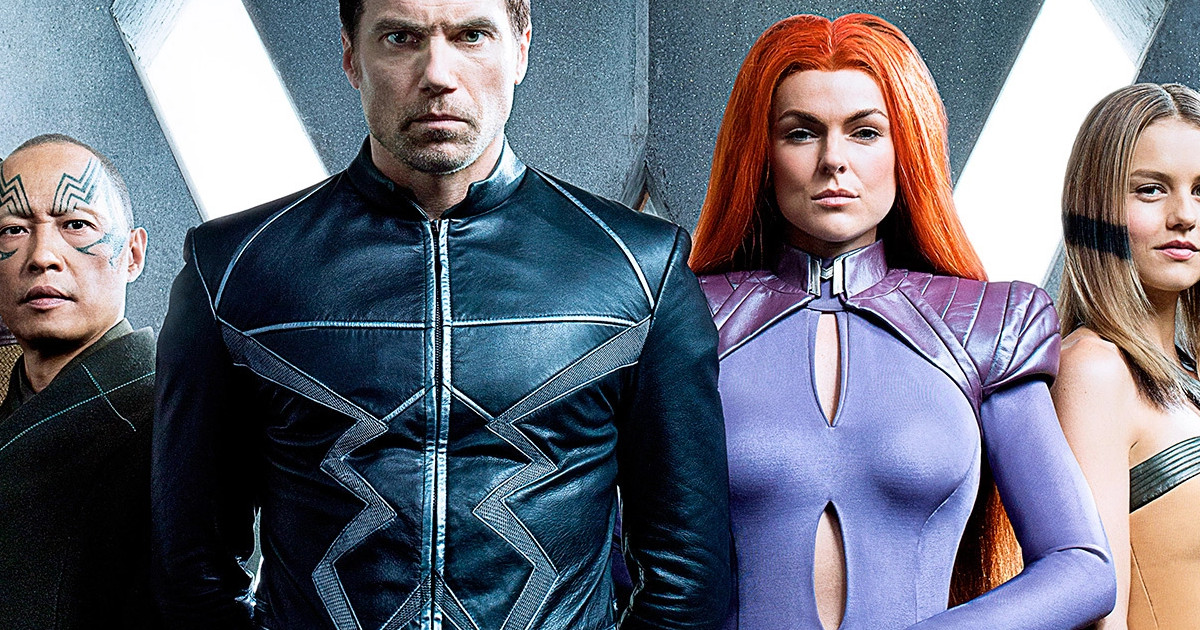 Following the reveal of some of the promo art and trailers, this shouldn't be all that a surprise–and it does come from Marvel TV.
The upcoming IMAX, ABC and Marvel TV Inhumans series is said to be a real stinker. Scott Buck is the showrunner for Inhumans who also happened to be the showrunner on the Marvel TV Netflix series Iron Fist, which is currently the worst rated Marvel production on Rotten Tomatoes.
A review surfaced at Spoiler TV stating Inhumans is "simply awful."
Apparently Marvel PR must have contacted the website as the review has since been removed, but Inhumans is also said to be "absolutely terrible" with "atrocious" dialogue.
Similar to Iron Fist which had awful fight choreography, it's said Inhumans has bad choreography as well: "shockingly choregraphed" fight sequences.
The reviewer did like Lockjaw, describing the teleporting canine as "adorable."
The sets sounded iffy as it's said they are obviously using green-screens, and while the reviewer actually admits to liking Iron Fist, he says "this is Scott Buck's worst work yet."
What a shame this is as I know I am not the only one hoping that with IMAX involved we were thinking Inhumans would be somewhere on par with a Marvel Studios release. Guess not. And for the record, Marvel Studios has nothing to do with this Inhumans release and isn't event associated with Marvel TV.
Inhumans looks to be another disappointment in a long line of them from Marvel TV and Jeph Loeb.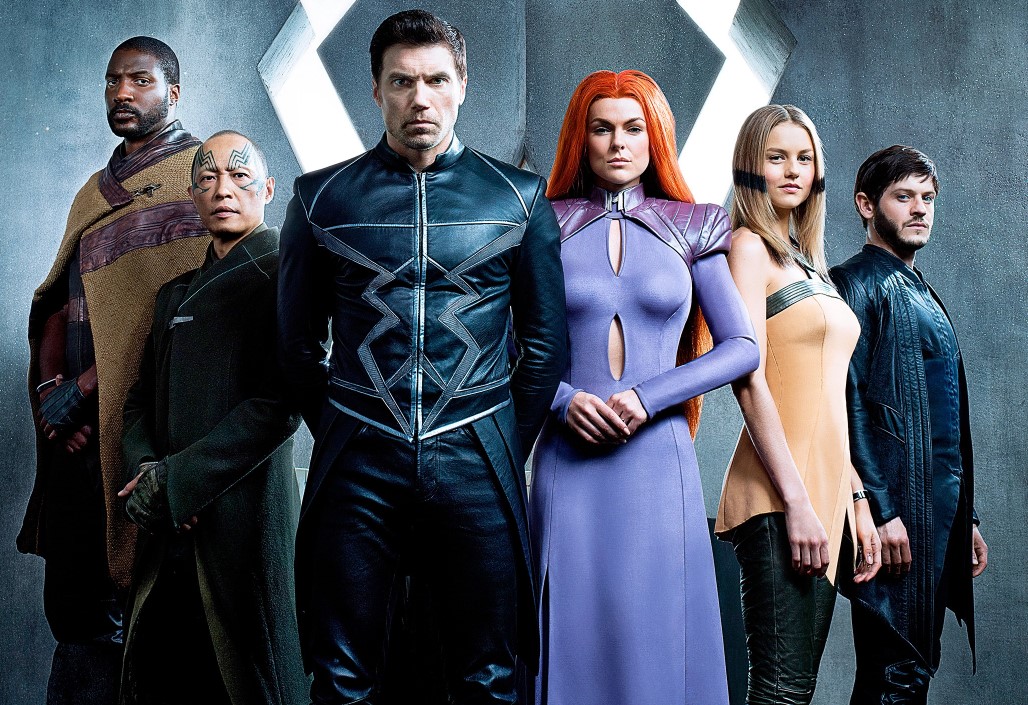 Marvel's Inhumans debuts September 1st in IMAX theaters and then premiers on ABC Friday, September 29th from 8-10pm ET.
Marvel's Inhumans explores the never-before-told epic adventure of the royal family including Black Bolt, the enigmatic, commanding King of the Inhumans, with a voice so powerful that the slightest whisper can destroy a city. After the Royal Family of Inhumans is splintered by a military coup, they barely escape to Hawaii where their surprising interactions with the lush world and humanity around them may prove to not only save them, but Earth itself. The legendary comic book series will be brought to life in a way that has never been done before, as a version of the first two episodes will be shown globally in IMAX theaters for a two-week period beginning September 1, 2017. ABC will then air the entirety of the series on the network, with additional exclusive content that can only been seen on ABC.
Marvel's Inhumans stars Anson Mount as Black Bolt, Iwan Rheon as Maximus, Serinda Swan as Medusa, Eme Ikwuakor as Gorgon, Isabelle Cornish as Crystal, Ken Leung as Karnak, Ellen Woglom as an undisclosed character, Sonya Balmores as Auran and Mike Moh as Triton.
The series is executive produced by Scott Buck, along with Marvel's Jeph Loeb and Jim Chory with Buck serving as showrunner. Roel Reiné will direct the first two episodes. This series is a Marvel and IMAX project and is co-produced by Marvel Television and ABC Studios.