Kevin Feige is apparently rebooting the Inhumans within the MCU and Disney Plus that may involve Vin Diesel who has been vying to play the character for years.
Marvel TV, separate from Feige's Marvel Studios and MCU, in partnership with IMAX, put out that awful Inhumans ABC series with Anson Mount playing Black Bolt.
While attending the Dallas Fan Days convention, Anson Mount basically confirms an Inhumans reboot is happening:
People might not know this, but in the sort of Hollywood trades, there's rumored to be a negotiation going on with Disney+ to reattempt this. And apparently…it's well-known that Vin [Diesel] has always wanted to play Black Bolt, so there's some kind of negotiations going on."
The actor goes on to state that he wouldn't mind tackling the character again:
I really want there to be another shot at the Inhumans, and I want it to be successful because I'd love to watch it. And I think it is the most interesting little corner of the Marvel universe, and I think it just has to be done — it has to have the right home, the right tone, and the right vision overall.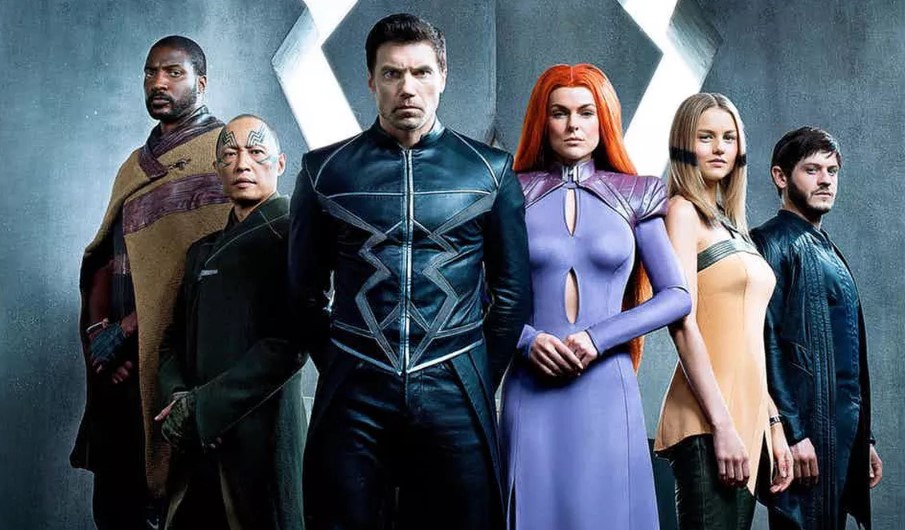 Vin Diesel in talks for Inhumans and Black Bolt
Regarding Vin Diesel playing the role of Black Bolt in an Inhumans movie, years ago Inhumans was actually slated to be released July 12, 2019, but Marvel TV took over the property.
Years ago also saw Vin Deisel recommend Witch Hunter co-star, Rose Leslie, for a role in the potential flick.
The actor, who also voices Groot for Guardians of the Galaxy, also has teased Black Bolt many times.
"If I said one word, I would level all of London," Vin Diesel teased back in 2015 while commenting about playing two characters within the MCU. "It would be… put it this way, when Kevin Feige started talking to me about… who would ever think?" Diesel offered. "A voice for one thing and presence for another would be pretty genius – it'd be pretty genius. Whenever my father sends me an email, at the end of it he says 'stay human' – and it's cool and beautiful, but what is he really trying to say. Is he trying to say I've been affected by Terrigen Mist? Does he want to cocoon me again?"