The science bros. assemble in a new high-res image for The Avengers: Infinity War.
The pic features Benedict Cumberbatch as Doctor Strange, Robert Downey Jr. as Tony Stark, Mark Ruffalo as Bruce Banner and Benedict Wong as Wong.
"There's some big moving and shaking going on, and I'm basically at this point just happily suiting up and showing up and trusting the process," Downey told USA Today. "The only thing we haven't tried is someone who is unbeatable. For me, it's really basic in my own midlife existential crisis as usual. I just go, 'There it is, no one here gets out alive.' It's like a Jim Morrison lyric."
Click to enlarge: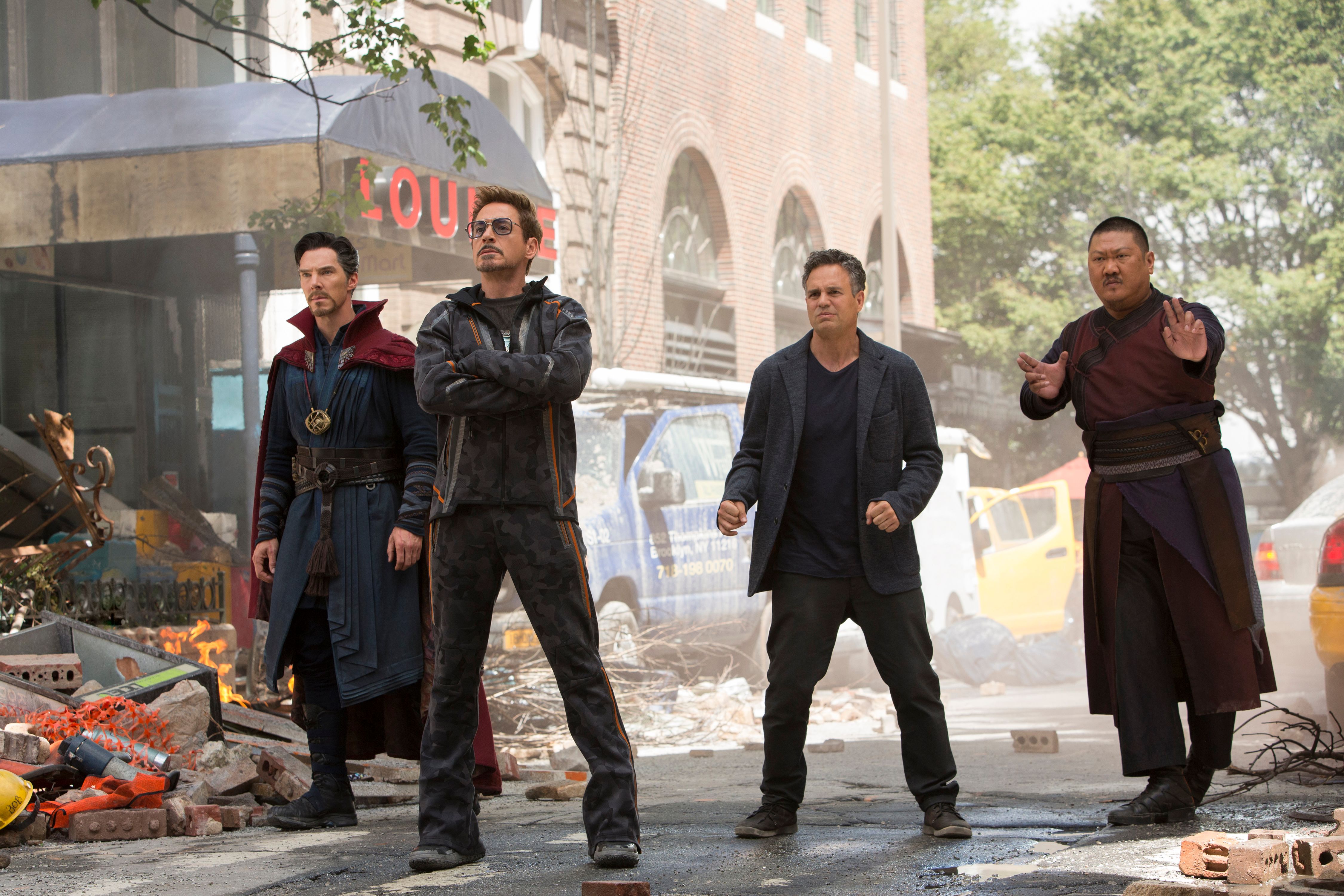 An unprecedented cinematic journey ten years in the making and spanning the entire Marvel Cinematic Universe, Marvel Studios' "Avengers: Infinity War" brings to the screen the ultimate, deadliest showdown of all time. The Avengers and their Super Hero allies must be willing to sacrifice all in an attempt to defeat the powerful Thanos before his blitz of devastation and ruin puts an end to the universe.
Anthony and Joe Russo direct the film, which is produced by Kevin Feige. Louis D'Esposito, Victoria Alonso, Michael Grillo and Stan Lee are the executive producers. Christopher Markus & Stephen McFeely wrote the screenplay. "Avengers: Infinity War" releases in U.S. theaters on April 27, 2018.