The Infinity Saga trailer that was recently shown at the San Diego Comic-Con is now available online.
The Infinity Saga box set collects Marvel's Phase 1-3 movies including The Avengers, Spider-Man, Infinity War, Avengers: Endgame and more.
Watch below.
While promoting the release of the Infinity Saga box set, Marvel Studios president Kevin Feige seemingly teased the Fantastic Four when he revealed the deleted scene from the 2008 Iron Man movie of Nick Fury teasing Hulk, Spider-Man and the X-Men. Behind Feige on the wall can be seen the first issue of Fantastic Four.
Regarding the Fantastic Four and X-Men, Kevin Feige also teased the characters at San Diego Comic-Con as he teased he didn't have enough time to talk about them.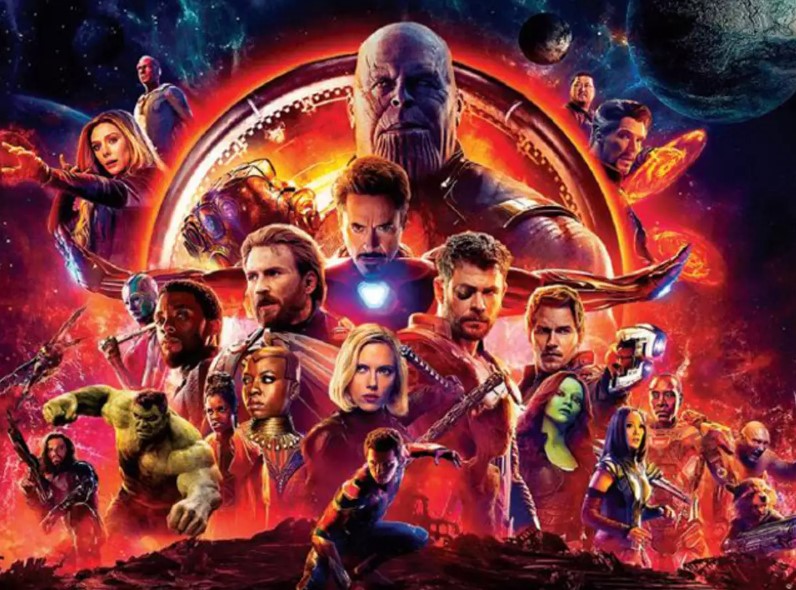 Infinity Saga collects Marvel Phase 1-3
The alternate Iron Man deleted scene that will be made available on the Infinity Saga box set features Fury first telling Tony Stark about The Avengers with hints at Hulk, Spider-Man and X-Men: "As if gamma accidents, radioactive bug bites and assorted mutants weren't enough, I have to deal with a spoiled brat who doesn't play well with others and wants to keep all his toys to himself…"
Of course, now all the characters are a part of the MCU (Spider-Man still said to be returning).
Official details and the release date for the Infinity Saga box set have yet to be made available, but MCU fans are hoping for a Holiday 2019 release, which seems likely.
(note: box art above not official)
Infinity Saga trailer:
(via Reddit)