As expected, the Indiana Jones 5 box office massively bombs with it learned it's so bad it's actually worse than The Flash.
The worldwide box office for Indiana Jones and the Dial of Destiny opened with $130 million, which was beaten out by The Flash's $139 million.
Both movies cost a ton of money to make, but Indy 5 actually cost more, over $300 million plus marketing compared to The Flash's $250 million+.
Stateside sees Indiana Jones 5 barely edge out The Flash as Indy 5 opened at the lower end of box office estimates at $60 million while The Flash opened with $55 million. Now the race is on to see which one will lose the most money.
It's hilarious reading shill site Deadline's articles on the box office reports as they reported The Flash's $139M worldwide debut was "sluggish" but say Indiana Jones 5's $130 million is "soft." Well, they're both terrible.
Deadline's article about the Indy 5 box office is also cringe-inducing as they attempt to come up with every excuse why the movie failed – including blaming Covid for the high budget costs – but refuse to lay the blame where it belongs – the movie sucks, the cast sucks, and Lucasfilm president Kathleen Kennedy sucks big time. Kennedy ruined Star Wars, she ruined Willow, and she ruined Indiana Jones. Her Indy star of choice, Phoebe Waller-Bridge, is also slated to next ruin the Tomb Raider brand.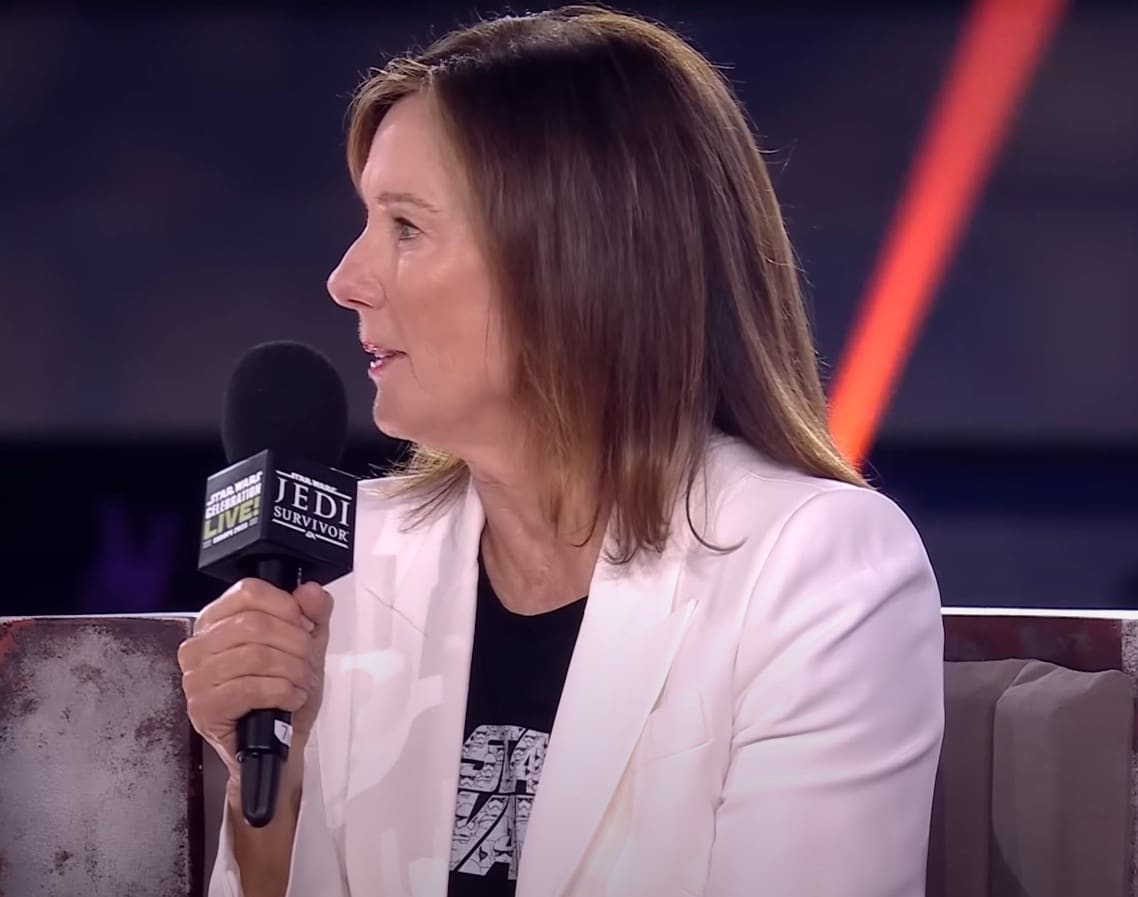 Kathleen Kennedy screws up Star Wars, Willow, Indiana Jones, Lucasfilm
How Kennedy could screw up IPs such as Star Wars and Indiana Jones is beyond me as they are easy cash cows: it's not a hard thing if you simply cater to the fans that made them so big of franchises, to begin with. How about reuniting the original Star Wars cast? Nope. How about giving Luke Skywalker a great sendoff where he is a Master Jedi and teaches the next generation of Jedi? Nope. How about Chris Pratt as the next Indiana Jones? Nope. Or better yet, how about you don't make another Indy movie that no one asked for in the first place, especially following Crystal Skull? Nope.
Speaking of Crystal Skull, back in 2008, the flick opened domestically with a $100 million box office – $141 million in today's dollars – so Indiana Jones and the Dial of Destiny opened almost 60% less than Crystal Skull. The tickets back then were also a heck of a lot cheaper.
Hopefully, the rumors that Kathleen Kennedy is finally fired are true because Lucasfilm at Disney has been a sinking ship for years.
Indy 5 was also directed by James Mangold who is supposed to direct a Star Wars movie and also join James Gunn, Peter Safran, and Andy Muchietti at DC with Swamp Thing. Good luck.