Just in time for the Holidays, Hugh Jackman and Ryan Reynolds put their "feud" aside, well sorta, actually not at all.
The pair are featured in the following video offering "forgiveness" to one another where Jackman and Reynolds offer up that fans can vote who is their favorite actor by shopping at Sam's Club.
"You know they say the holidays are a time for forgiveness," says Reynolds.
"And if we are being honest, the two of us have a lot to be sorry for," adds Jackman.
Footage is then shown of their "feud" which includes Reynolds perceived as starting the fight, with an image of Deadpool shown with Jackman's dog-poop on it.
"Hugh, forgive me for exposing you for the monster that you truly are," says Reynolds.
"Hmmm… Yes. And to everyone but Ryan, please forgive me for engaging with someone with his emotional maturity," replies Jackman.
"You know what? Forgiveness sucks. Let's let the people pick a winner," offers Reynolds.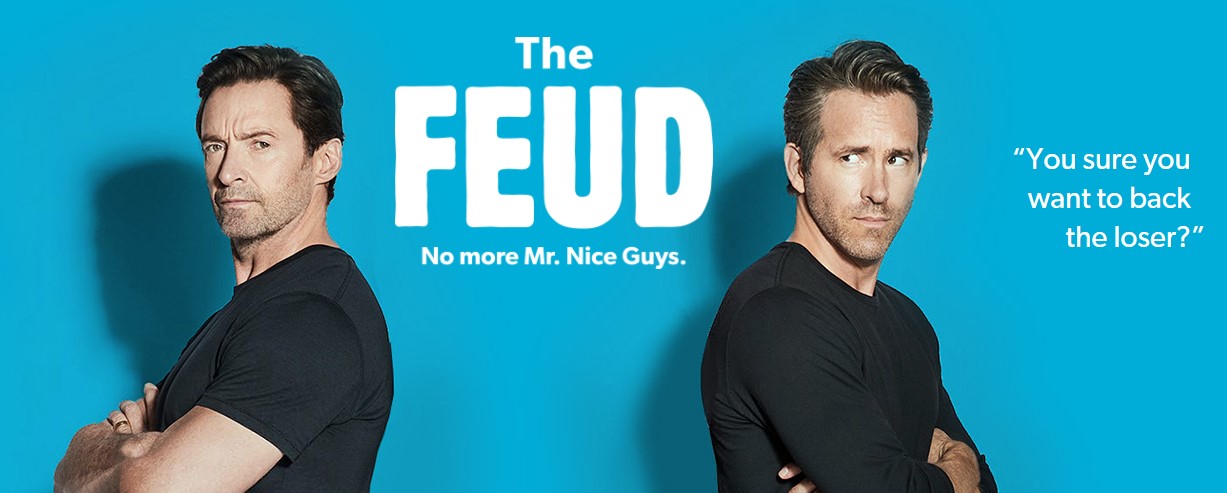 Hugh Jackman and Ryan Reynolds feud over? Not by a long shot!
"Perfect. This Holiday when you shop at Sam's Club, you can side with me and not only affirm Ryan is the canned cranberry sauce of human beings, but you'll also contribute to the Laughing Man Foundation which helps coffee farming communities around the world," offers Jackman.
"Or side with me to send a message that like mistletoe, Hugh just makes things awkward. And Sam's Club will help me to support efforts to provide compassionate care to sick children through the SickKids Foundation," Reynolds shoots back.
"So I guess the Holidays aren't about forgiveness after all," remarks Jackman.
"No. No. As always it's an emotional brawl with friends, loved ones, also hated ones," says Reynolds.
"Right, yeah," responds Jackman.
Fans can head on over to samsclub.com/thefeud and vote for either Hugh Jackman or Ryan Reynolds.
Forgiveness video: