Over the Comic-Con weekend, I happened to run into the HRO team at the Jim Lee Batcowl signing where I chatted with them about their new "Dawn of DC" series and Mega Card.
HRO trading cards are not only collectible physical trading cards but are also crypto NFTs on the Ethereum blockchain using Immutable X. You can collect the physical trading cards and then scan each individual card using the Hro app and hold or even sell the NFT. I was told you can sell the NFTs on OpenSea and even hold them in Metamask, which now has the ability to show off NFTs in your wallet.
HRO is actually the first hybrid trading card and bridges different audiences as collectors of DC meet crypto, and vice versa. The crypto NFT crowd tends to be just as hardcore as the DC Comics fans, so it's a perfect match.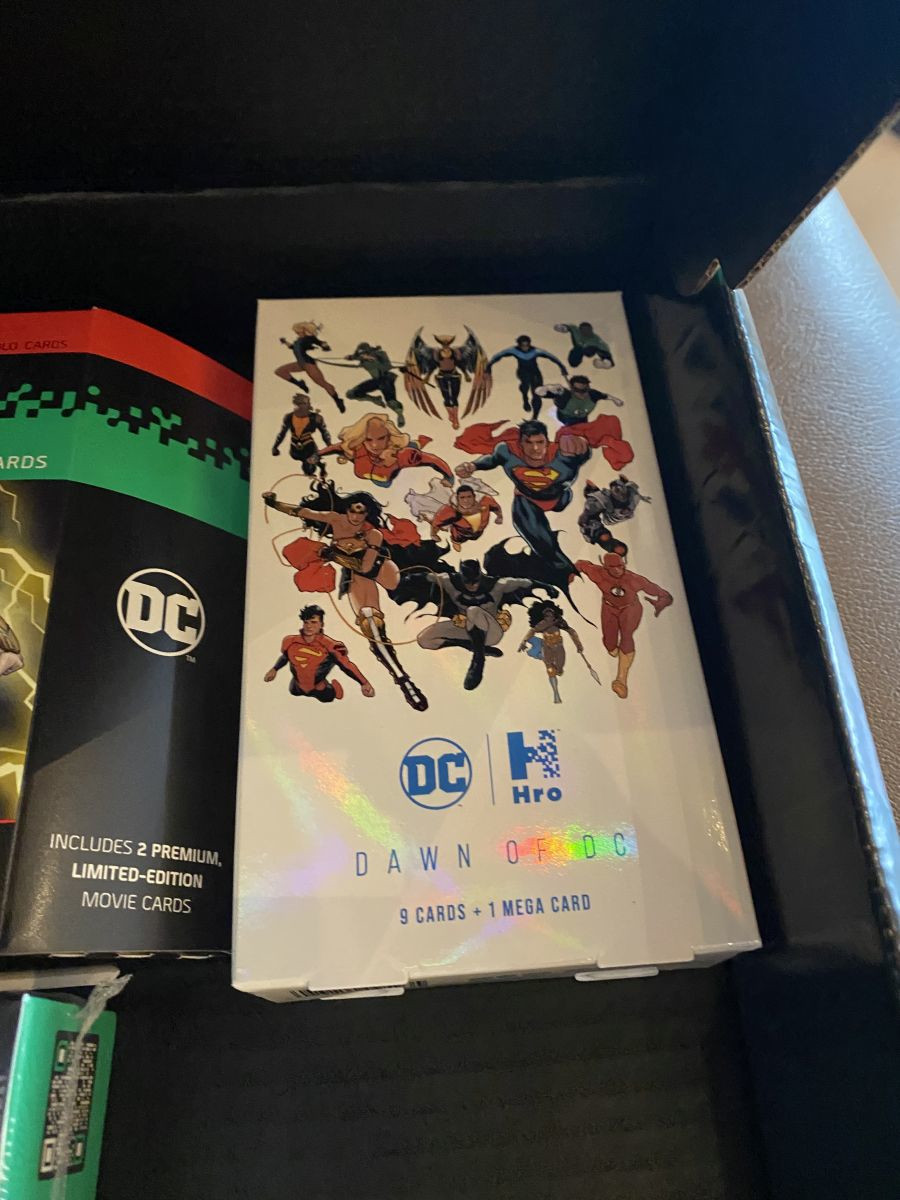 I was told that when Cartamundi pitched DC Comics the idea about the hybrid trading cards that DC immediately was excited and agreed to do the project right away (as previously mentioned, DC has their Batcowl NFT line, and WB also has their Web3 movie experience for movies including The Flash, Superman, and more).
I was also told that Cartamundi has plans to expand their hybrid NFT trading cards to other properties, where I mentioned something like hybrid NFT trading cards for the NFL would be huge.
I actually own a bunch of unopened Hro boxes of the first and second chapters, and HRO provided me with a box at Comic-Con (see below) which includes the epic Mega Card containing one larger-sized card, a pack of nine cards, and once scanned into the Hro mobile app, collectors will be able to redeem it for an all-new Dawn of DC: Titans Digital Pack.
I'm a hodler so I tend to keep the unopened packs, but below you can check out the video of a fan opening his Mega cards and packs.
I'll say all the cards are of really high quality and the art is gorgeous.
The "Dawn of DC" Collection by Hro will be available through a limited sale on shop.hro.gg starting on July 31.
Check out the hro.gg blog for more about the "Dawn of DC" Collection.
HRO Comic-Con "Dawn of Justice" and Mega card: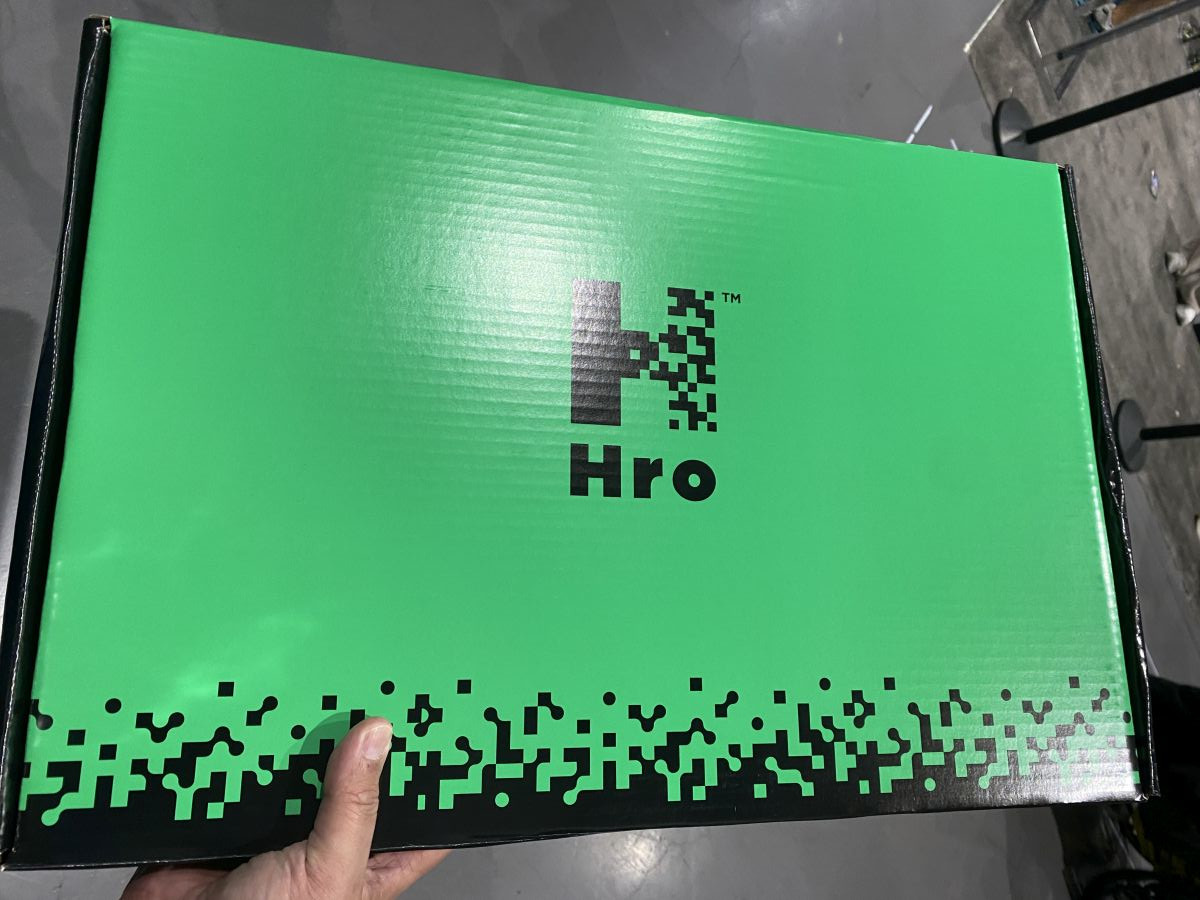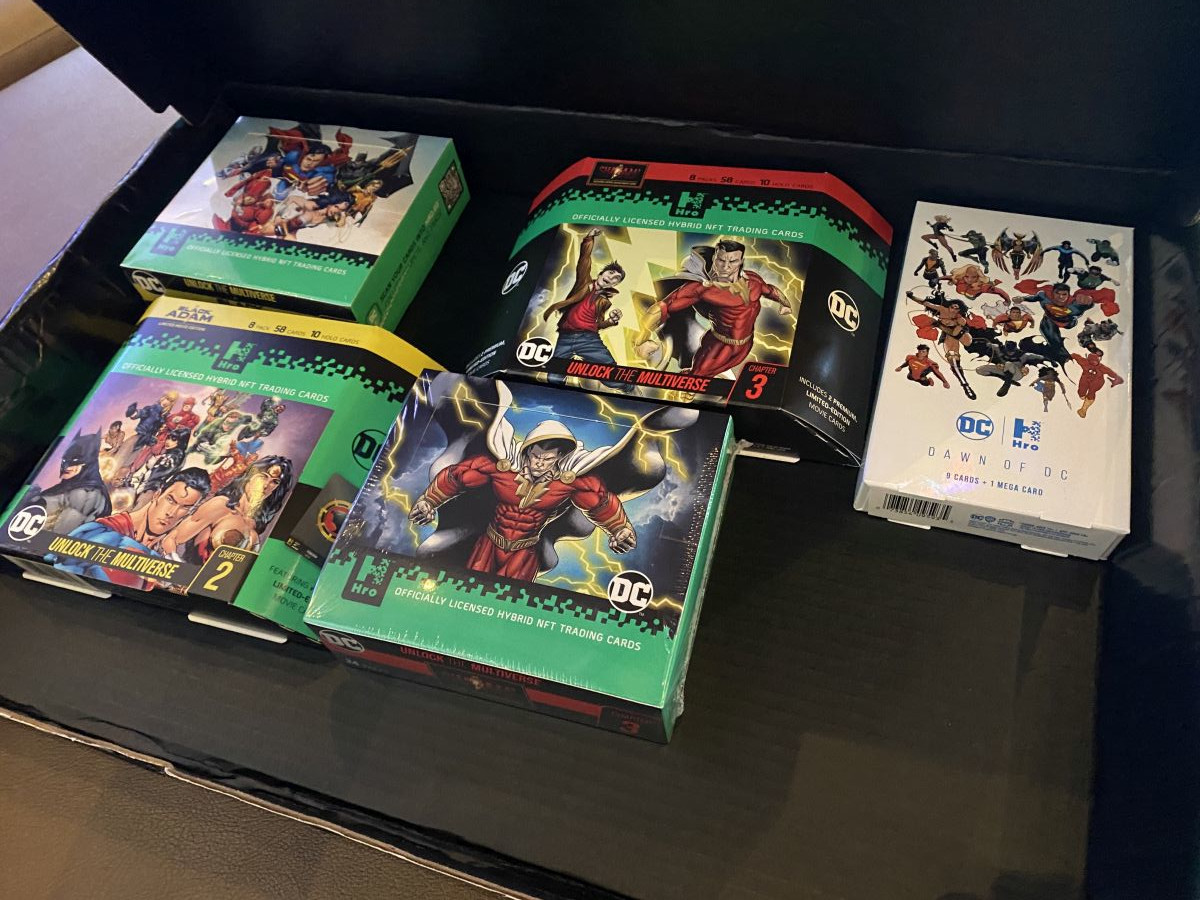 Hros! Did you know there were special "mythical" packs hidden amongst our new "Dawn of DC" Collection?

Come see us at San Diego Comic-Con to see which part of the Multiverse you'll unlock next with these hybrid packs! We're at the DC booth (#4645) and our own Hro booth (#435)… pic.twitter.com/IV4vaIjPLt

— Hro (@hro) July 20, 2023
Hros!
We are now over 35,000 cards scanned!!!

We are so close to completing our Community Scan'em' Challenge of 50,000 scans!

— Hro (@hro) July 21, 2023
The secret's out!

The DC booth (#4645) and the Hro booth (#435) have special hybrid trading card packs available while supplies last!

See if your DC Multiverse knowledge can help you snag one before they take flight! pic.twitter.com/l22oDvy1qc

— Hro (@hro) July 23, 2023
You never know who you'll come across in your DC Multiverse journey!

Come visit us at the DC booth (#4645) or our very own Hro booth (#435) to join in on some truly epic pack opening battles! pic.twitter.com/PAVSdjxgWw

— Hro (@hro) July 23, 2023
Loved seeing the smile on this guys face when I screamed "MYTHICCCCCCC" when he pulled a Green Lantern from @hro 🟢 CH3 Shazam set! 🙌👏 #sdcc pic.twitter.com/evekcu8p4x

— Richy F. Rich (@Richefrich) July 24, 2023
Look at this guy who pulled an A1 movie card from the @hro 🟢 Shazam set in his hotel from buying a mega box! @somegrlbrittany @WazzaVerse @HoodSquirrel @HROConnects @theb52bomber #sdcc pic.twitter.com/lFKhtIbM4W

— Richy F. Rich (@Richefrich) July 24, 2023