Watch below the House of the Dragon season finale which teases the start of the "Dance of the Dragons," a reference to the civil war during the succession between Aegon II and his half-sister Rhaenyra over their father Viserys I's throne.
This past Sunday's episode was quite an episode as it was full of the "game of thrones" which culminated in quite the ending with, per the episode title, "The Black Queen," taking ride of her dragon and giving House Hightower an earful.
The teaser below offers what is to come as houses will either side with Rhaenyra or Aegon, with their dragons also coming into play as Aegon's brother, Aemond, rides the biggest dragon in the land.
Which side will he choose?
George R. R. Martin also talks about how long the civil war should last below.
The House of the Dragon Season finale airs next Sunday, October 23, 2022, on HBO.
Related: Season finale ending explained by cast and showrunner.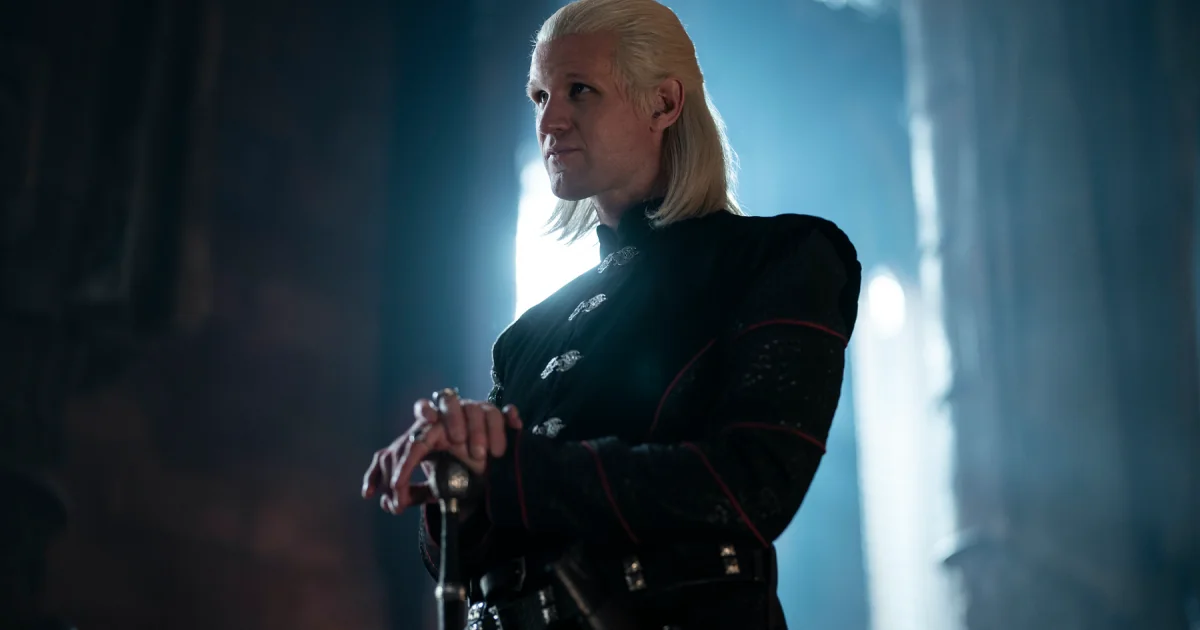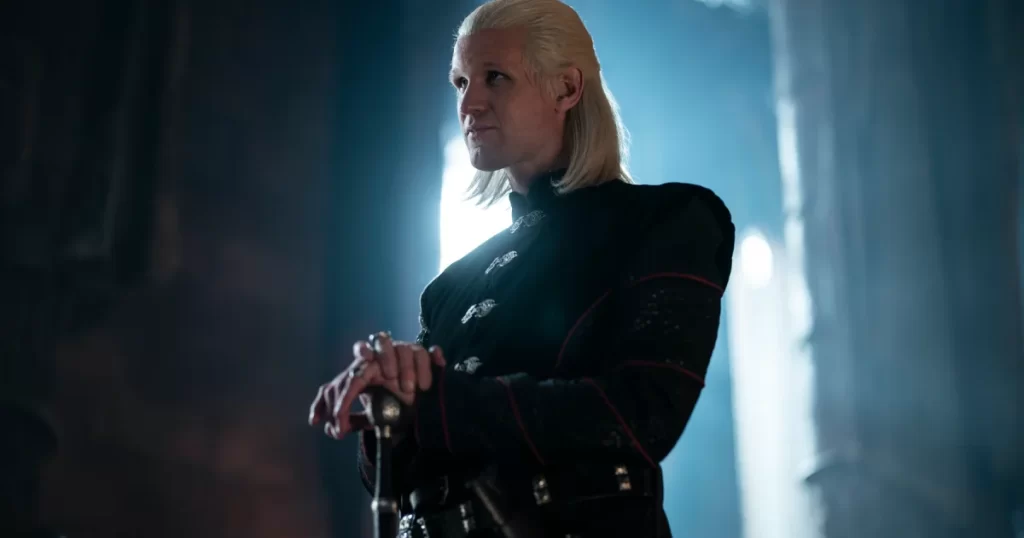 House of the Dragon should be four seasons says George R.R. Martin
While it's the last episode of the season, the good news is that HBO has already renewed House of the Dragon for a Season 2, and recently saw George R. R. Martin offer the series should be four seasons.
"If HOUSE OF THE DRAGON had 13 episodes per season, maybe we could have shown all the things we had to 'time jump' over… though that would have risked having some viewers complain that the show was too 'slow,' that 'nothing happened,'" wrote Martin on his blog.
He continued, "As it is, I am thrilled that we still have 10 hours every season to tell our tale. (RINGS OF POWER has only 8, as you may have noticed, and my AMC show DARK WINDS is doing 6 episode seasons). I hope that will continue to be true. It is going to take four full seasons of 10 episodes each to do justice to the Dance of the Dragons, from start to finish."