Prior to the release of tonight's new Super Bowl trailer, a pair of posters have been released featuring Dwayne Johnson and Jason Statham for the Fast & Furious spinoff, Hobbs & Shaw.
The Rock posted on Instagram the trailer will be releasing during the first quarter:
It's #SuperBowl Sunday and I'm what you call a nice cold can of whup ass" ~ Luke Hobbs
Get your popcorn and cans ready for our special HOBBS & SHAW commercial during the 1st QTR of the game!
Watch the FULL @HobbsAndShaw trailer now in my bio
Enjoy the game my friends.
#12PackOfCans #LukeHobbs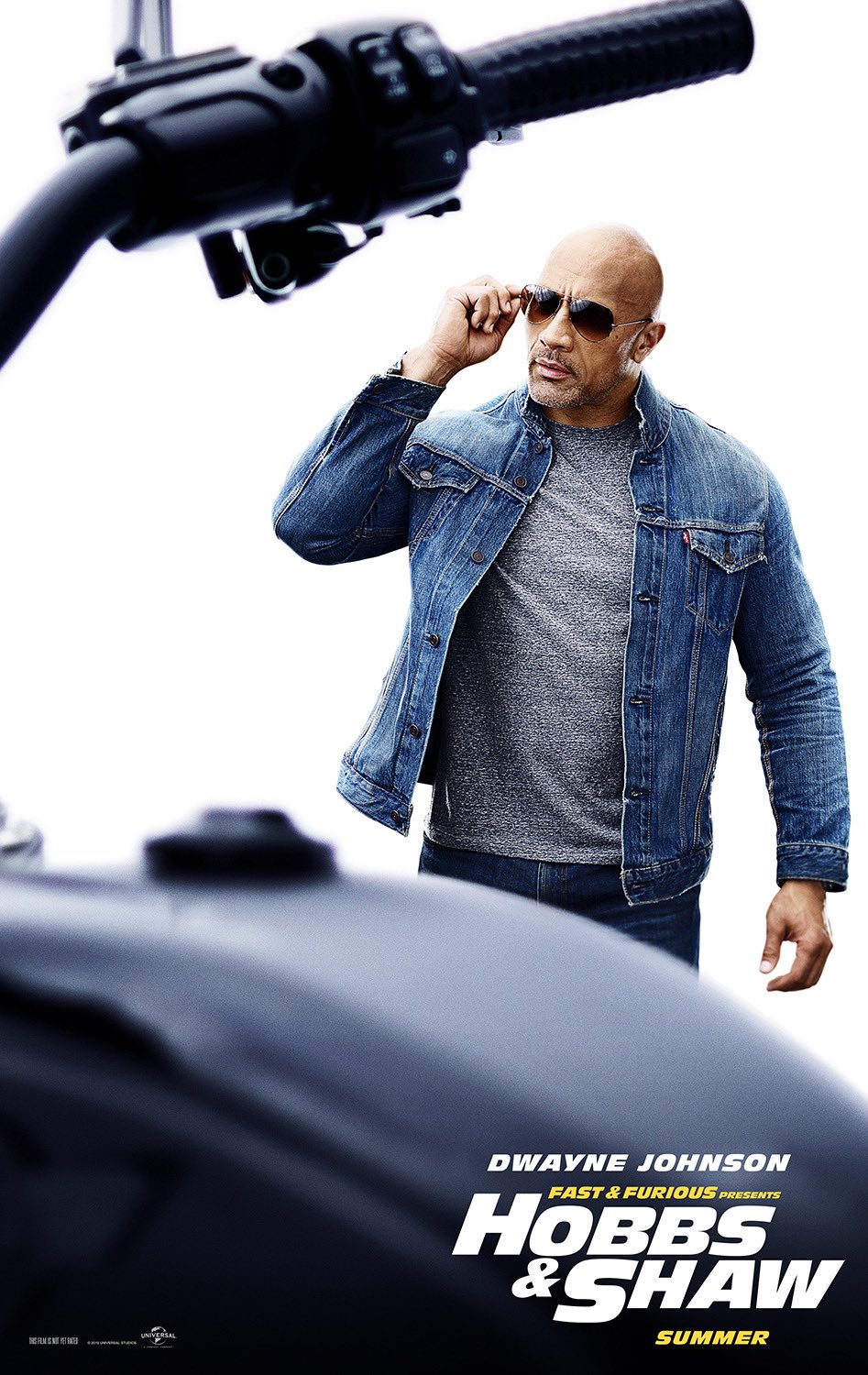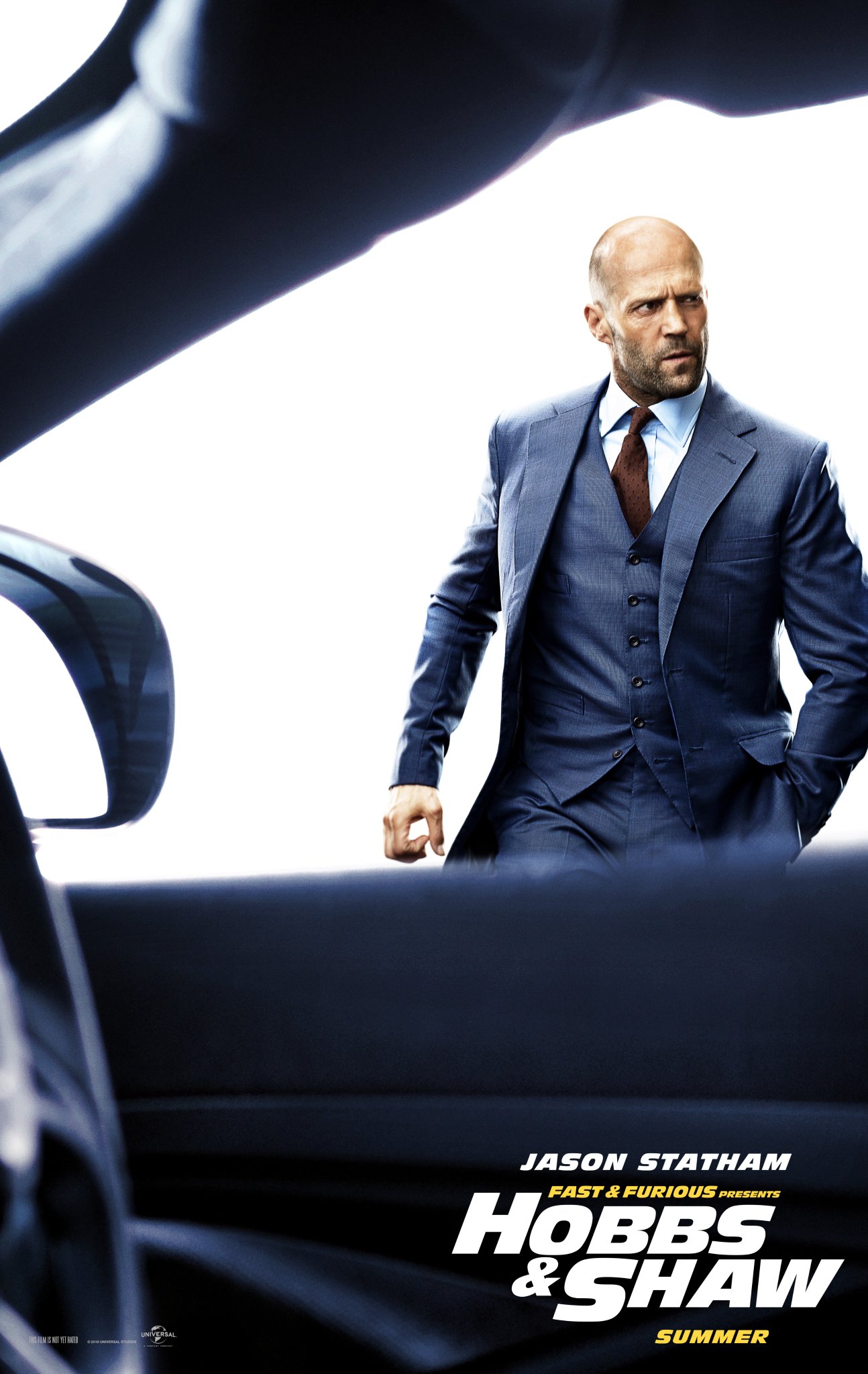 Johnson also once again took to Instagram to release a new pic.
Cool and informative HOBBS & SHAW post below from my strength and conditioning coach @daverienzi.
Hard to really understand how challenging nuances it takes holding a "peak muscularity" look for extreme action sequences that last all night long and two consecutive days straight in the hot sun. Every minutia detail is communicated between us constantly.
It's all part of my commitment.
When it's time to play – we push all chips in.
#RienziStrength
#Repost ・・・
HOBBS & SHAW wrapped with a bang.
3 shirtless fight scenes in the last week and half of filming.
1 night shoot
2 consecutive daytime fight scenes.
I nuanced the peaking for these scenes by combing carb depletion, carb loading, water manipulation, mineral monitoring while working within the constraints of the elevated temperatures of the day shoots.
It's a fine line to balance holding a peak while filming intense physically demanding fight scenes. Consistent communication and monitoring is required.
I'm really proud of this Hobbs 2.0 physique. Congratulations to @therock and the entire team who worked with me on this effort.
#RienziStrength
@HHGarcia41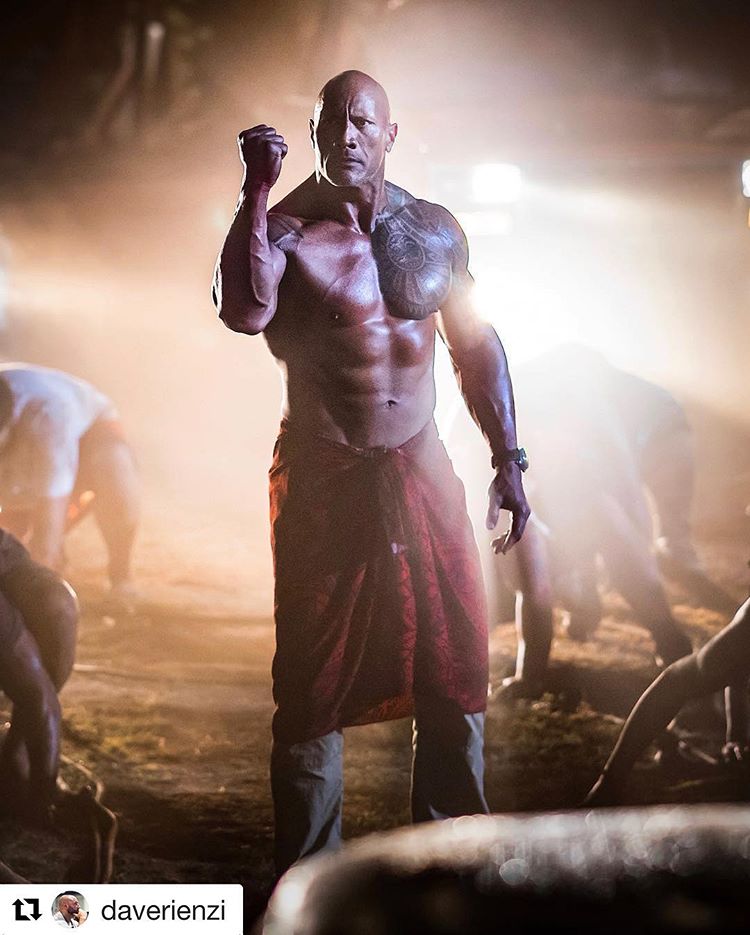 Fast & Furious Presents: Hobbs & Shaw has an August 2, 2019 release directed by David Leitch; written by Chris Morgan; produced by Morgan, Dwayne Johnson, Jason Statham, Hiram Garcia; executive produced by Dany Garcia, Kelly McCormick, Steven Chasman, Ethan Smith, Ainsley Davies; starring Johnson, Jason Statham, Idris Elba, Vanessa Kirby, and Helen Mirren.
Synopsis:
After eight films that have amassed almost $5 billion worldwide, the Fast & Furious franchise now features its first stand-alone vehicle as Dwayne Johnson and Jason Statham reprise their roles as Luke Hobbs and Deckard Shaw in Fast & Furious Presents: Hobbs & Shaw.
Ever since hulking lawman Hobbs (Johnson), a loyal agent of America's Diplomatic Security Service, and lawless outcast Shaw (Statham), a former British military elite operative, first faced off in 2015's Furious 7, the duo have swapped smack talk and body blows as they've tried to take each other down.
But when cyber-genetically enhanced anarchist Brixton (Idris Elba) gains control of an insidious bio-threat that could alter humanity forever — and bests a brilliant and fearless rogue MI6 agent (The Crown's Vanessa Kirby), who just happens to be Shaw's sister — these two sworn enemies will have to partner up to bring down the only guy who might be badder than themselves.
Hobbs & Shaw blasts open a new door in the Fast universe as it hurtles action across the globe, from Los Angeles to London and from the toxic wasteland of Chernobyl to the lush beauty of Samoa.