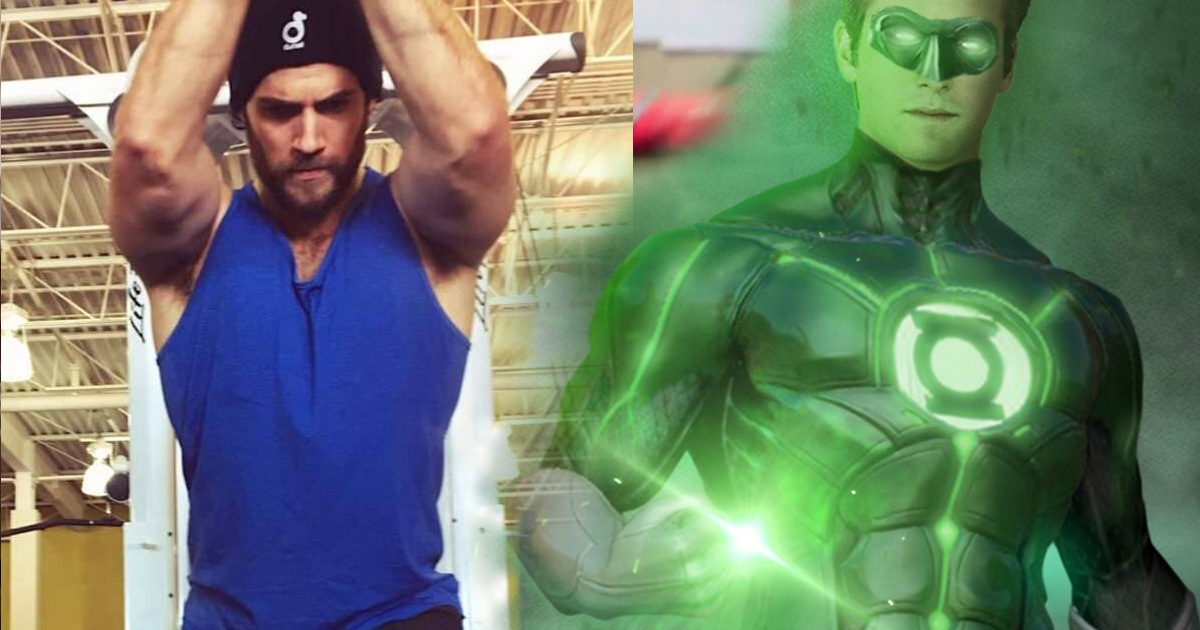 Superman Henry Cavill is back on social media again teasing Green Lantern.
A couple of weeks ago saw Henry Cavill tease that "Kal is looking for Hal," which also saw Armie Hammer "liking" the post.
Just yesterday saw Armie Hammer chatting about the possibility of Green Lantern, with Hammer also mentioning how he had injured himself in January.
Henry Cavill also happened to injure his knee recently and has been rehabbing it to get back into super shape.
Now Cavill has taken to Facebook to tease he better get into better shape than Green Lantern.
Since I came off the ol knee injury I've been steadily increasing my training work load. I know it's irritating when people say this but it genuinely does feel so good to be back in it. I'm not destroying myself every day. Just working towards improvement by pushing hard enough to illicit change. Nothing funny to post here, it's deadly serious because I've got to make sure that I'm bigger than Green Lantern….Wait whaaat?
We can assume that since Armie Hammer is also rehabbing his pectoral muscle, that Cavill may mean he needs to get bigger than Hammer, aka Green Lantern?
Armie Hammer is not confirmed to play Green Lantern, but did state he is technically still up for the role because WB hasn't hired anyone to play Green Lantern yet.
Maybe we'll see Armie Hammer cameo as Green Lantern in Justice League?
Update: Armie Hammer has liked Cavill's post on Instagram.