Henry Cavill partners with MuscleTech, a sports supplement company that has been around since the '90s.
This hits home for me as back in my 20's, we all used MuscleTech supplements including HydroxyCut to help us stay awake while drinking through college (lol) and prior to lifting at the local Boys Club. My friends would also often go on a keto-based diet and pop the Hydroxycut, which at the time included ephedrine, a substance now banned (great stuff). Popular at the time was stacking ephedrine with caffeine and aspirin to increase weight loss and cut hunger, and we all used creatine to help pump us up as well. MuscleTech also had its own muscle magazine, which catered to the ultra-jacked and juiced bodybuilders where it promoted its supplement brand. I read all those muscle mags as if by osmosis I could become as big as the dudes in the pictures, and I would use the Usenet group misc.fitness.weights to chat with like-minded fellows including guru Dan Duchaine who passed away in 2000. Fun fact: One of MuscleTech's competitors, MuscleMedia and EAS led by Bill Phillips, held a physique transformation competition where a local cop won the prize. We would see him at the bars and chat about winning the competition. Those were the days.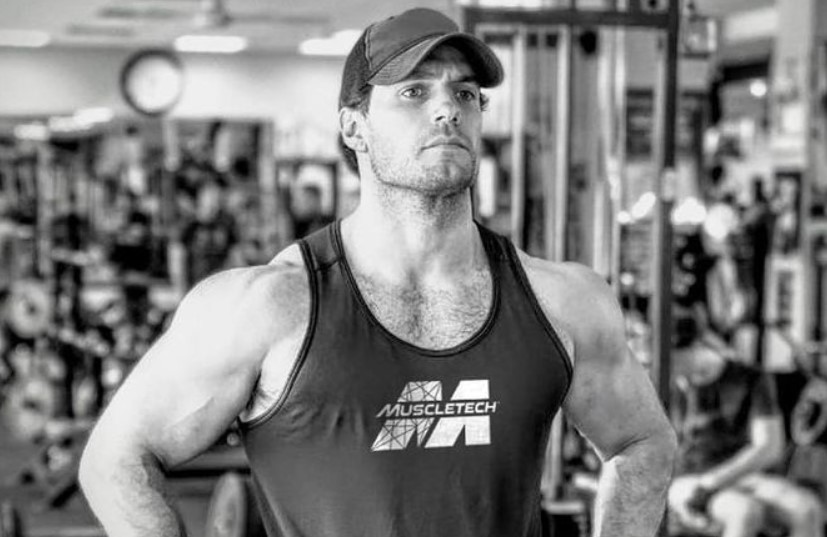 Henry Cavill: New MuscleTech Chief Creative Director and Global Brand Ambassador
Anyway, back to Henry Cavill, who likes to lift weights as well, as Cavill was recently inspired by 7-time Mr. Olympia Phil Heath to get jacked (see the pic below), Cavill posted on Instagram about the partnership where he is the new MuscleTech Chief Creative Director and Global Brand Ambassador:
It has been quite the year, a year that has required some serious mental fortitude to overcome. At the closing of 2020 it feels apt that I can announce that I have joined forces with MuscleTech. Their motto is, "strength redefined." A motto that puts the emphasis on strength being something that comes from deep within. Something that we all have access to. Something that we are all capable of. A mindset as much as muscular power. So, my friends, here is to new horizons and to our mental fortitude. Let's cultivate it.
MuscleTech also posted on their social media channels:
We are excited to announce MuscleTech's new Chief Creative Director and Spokesperson, @HenryCavill.

MuscleTech has teamed up with global superstar Henry Cavill to amplify the efforts behind our rebrand and enhance our message of Strength Redefined. After a year where both physical and mental fortitude was tested, many have found themselves redefining the limits of their own strength, often times reaching levels of resilience they never knew were possible. We hope this partnership will continue to inspire people to keep pushing forward, no matter what obstacles are placed in front of them.

In addition to his role as Creative Director, Henry will also leverage his experience and expertise in exercise science to collaborate with Muscletech's renowned scientists and experts to help drive the creation of innovative products and flavors. We're so excited to share this news with our MuscleTech family and hope that you take a moment to warmly welcome Henry here on Instagram as we look forward to many exciting times ahead.
The full announcement can be found below.
Worth a mention is that Henry Cavill's manager, Dany Garcia, and his DC producer buddy Dwayne Johnson are also avid bodybuilders, so we see Cavill and MuscleTech fit right in. I'm also guessing that Cavill may have tweaked a hammy in that accident and injury involving The Witcher Season 2, which is a common injury among those who lift and exercise.
Henry Cavill jacked: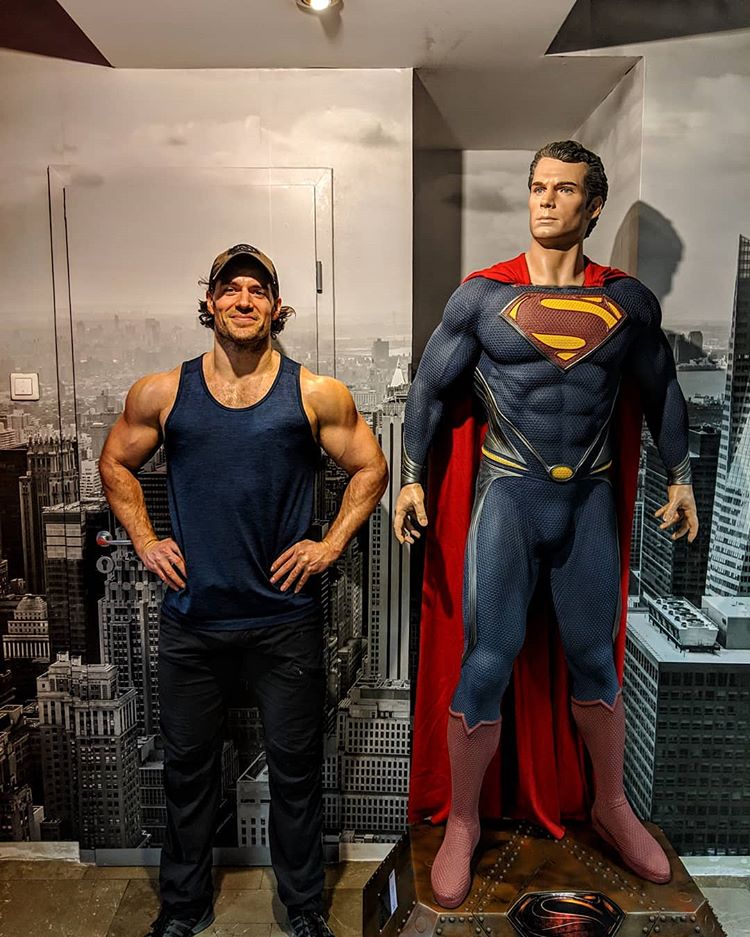 Press Release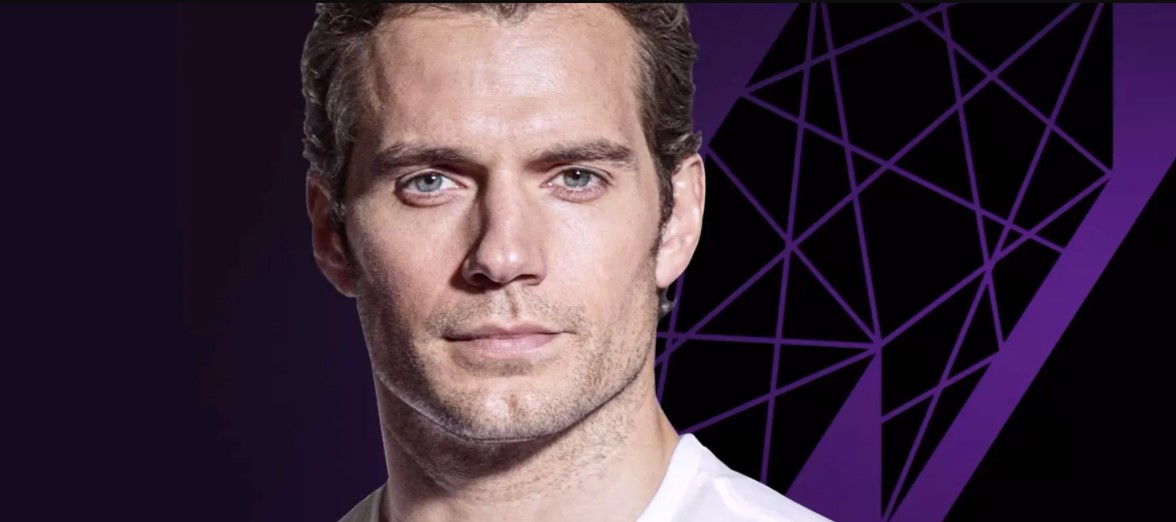 HENRY CAVILL AND MUSCLETECH® PARTNER TO BRING ACTIVE NUTRITION AND HUMAN POTENTIAL TOGETHER FOR A GREATER PURPOSE
The global superstar joins one of the most recognized sports nutrition brands worldwide as its Chief Creative Director and Global Brand Ambassador.
Oakville, ON (December 29, 2020) – Strength isn't just going toe-to-toe with a monster, nor is it playing the role of a superhero. Strength is about the individual behind the mask. True strength demands you build more than muscle – not in pursuit of a personal best, but in pursuit of a better tomorrow for everyone.
That's why Iovate Health Sciences International Inc., under its internationally recognized MuscleTech® (www.muscletech.com) nutritional brand, has partnered with global superstar Henry Cavill to serve as its new Chief Creative Director, Global Brand Ambassador, and Spokesperson. This relationship between the critically acclaimed actor and MuscleTech® will involve global marketing rights, including retail, digital, social, and global advertising campaigns that will captivate consumers in more than 100+ countries across the globe and co-branded products that will integrate the actor's love of fitness and technology with a company that literally embodies it.
Cavill gained international stardom for his dual role as 'Clark Kent' and 'Superman' in Warner Bros.' MAN OF STEEL, JUSTICE LEAGUE and BATMAN V. SUPERMAN. He is currently in production on the second season of the hit Netflix drama series, THE WITCHER. The first season, anchored by Cavill's performance as 'Geralt of Rivia', was the streamer's #1 most watched series premiere of all time. Most recently, he starred as 'Sherlock Holmes' in Netflix's ENOLA HOLMES, opposite Millie Bobby Brown and Sam Claflin. The film was the biggest first day opening Netflix title in 2020 and was watched by over 76 million households in its first four weeks of release. Cavill's other film credits include Paramount's MISSION: IMPOSSIBLE – FALLOUT, opposite Tom Cruise.
As MuscleTech's new Chief Creative Director, Cavill will be the face of MuscleTech's global rebranding efforts, which recently launched in the United States in late 2020 and will roll out globally in 2021. MuscleTech's acclaimed "Strength Redefined" purpose and campaign, which extend well beyond personal physique, aligns with the actor's other passions including charity, animals, and technology. Part of Cavill's role will also include collaborating with MuscleTech's renowned nutritional scientists on the creation of novel products, helping to drive innovation in the industry while inspiring consumers to grow stronger together as a community.
"When we set out to redefine MuscleTech's brand, we looked to define strength by more than just muscle. We also promised to stay true to our commitment to first class ingredients, the smartest formulations and most rigorous research in our industry. This standard of excellence fueled our Strength Redefined campaign and helped us define our brand, logo, and purpose," said Jarrod Jordan, Chief Marketing Officer at Iovate Health Sciences International Inc., the parent company of the MuscleTech® brand. "When we commenced our search to find a team member who embodies the smarts, excellence, and hard work to align with our rebrand, we immediately thought of Henry Cavill. He personifies MuscleTech®, not only in terms of his intense training regimen and science background, but also with his commitment to well-being, involvement in community, and philosophy on life. We are excited to have him join us in this exciting endeavor."
Cavill joins a top-selling legacy brand in the middle of a historic transformation. For more than twenty-five years, MuscleTech® has fueled those who want to raise the bar, helping to optimize human performance. As part of his new role, Cavill will help connect MuscleTech's past with a more diverse, inclusive and optimistic future, transforming an entity well-known by bodybuilders to a brand that can excel in a supplement space now focused on healthy lifestyles, body positivity, creative formulas, dynamic mixtures, and entrepreneurial gusto. Cavill and MuscleTech® have teamed up to inspire and meet the needs of everyone, from fitness enthusiasts to elite athletes training to improve their strength, endurance, and power, andto enhance their competitive edge.
"Something I have always believed in, and seen throughout my travels and experiences, is that strength is far more than muscular power, or cardiovascular fitness. It's something that comes from within," said Cavill. "Not only does MuscleTech understand this, but they preach it. Redefining strength is their by-word for accessibility for all, and cultivation of ourselves, no matter our starting point. This is a brand for everyone who is willing to explore the depths of their inner fortitude and see where it may take them. My partnership with them is an exciting opportunity, and I am looking forward to sharing our ideas with the world."
MuscleTech® supplements are made with the highest quality ingredients in the world and the brand is dedicated to continuously researching, developing, patenting, producing, and globally marketing the safest, most effective diet and sports supplements to assist people in achieving their personal fitness and nutritional goals. In addition to some of the most advanced muscle and strength builders on the market, MuscleTech also manufactures cutting-edge multi-vitamins and recovery products.